Imagine if the Waco tornado 62 years ago had ripped out the Waco Suspension Bridge, the ALICO building, the Hippodrome and the McLennan County Courthouse along with the hundreds of other buildings it destroyed.
Would Waco still be Waco?
No doubt Wacoans would have rebuilt and moved on. But they would still feel bereft of their heritage, lamenting the giant hole in the quilt of the city's concrete landscape.
Fortunately, those landmarks are still with us, and an emerging boom in historic preservation shows more and more people agree that Waco's old buildings matter.
Even the decaying Cottonland Castle on Austin Avenue, for years the biggest worry of local preservationists, has a new owner, an Oxford classicist and Baylor visiting professor who has hired a local architect to plan a restoration. (Editor's note: Joanna and Chip Gaines bought the castle from Oxford scholar Dirk Obbink in 2019.)
Don Davis, executive director of Historic Waco Foundation and chairman of the City Historic Landmark Commission, said interest has never been higher for historic preservation in Waco.
"With that history and heritage, young people and new people coming to town have more pride in the city," he said. "I don't think that would be true if all that got torn down. We'd be like any other city. Waco's got a proud history, an amazing history. It means nothing without the physical evidence."
But despite those successes, each year scores of other quilt pieces quietly slip toward oblivion, victims of neglect, redevelopment or sometimes — especially in the last couple of years — arson.
For now, there's no unified community effort to save those endangered properties. In fact, there's not even consensus on what's worth saving.
The city has a Historic Landmark Preservation Commission that grants local landmark status to willing owners and also has the power to halt demolition for six months on properties it deems historic. The board did that last month with three red-tagged Victorian houses in North Waco, hoping to find new owners for them.
But by the time a property comes before the commission, it may be too far gone.
"There doesn't appear to be any real proactive measures to identify and stay current with the condition of those structures until somebody gets ready to make alterations or a restoration, or it comes up for demolition," said B.J. Greaves, an architect who designed the restoration of the Artesian Bottling Co., now as the Dr Pepper Museum. "There doesn't seem to be a real organized effort to keep up with these."
The lack of a systematic approach to preservation became apparent a few months ago, when the city granted a developer a demolition permit to tear down the 1880s-era Victorian home of Waco pioneer leader J.H. Bagby to make way for student housing. The home had a state historic marker on the front porch, and the city could have delayed the demolition.
That incident caused the city planning staff to begin reviewing demolition permit applications for historic significance and has created more conversations about saving properties before it's too late.
City planning director Clint Peters, the city's historic preservation officer, said he's interested in the example of Granbury, Texas, where a nonprofit group identifies and acquires prime historic properties, then resells them, using a revolving loan program to help get them renovated.
Peters said he'd also like to update Waco's 30-year-old survey of historic properties, which identified more than 200 properties as "priority 1" for historic value. Many of those properties are gone now, and some important properties aren't on it.
For now, there's no shortlist from the city or local preservation groups of properties that the community can't afford to lose because of their architectural and historic importance.
So the Tribune-Herald set about making its own list. We consulted preservationists, researched old city directories and maps and did a lot of driving around until we found 10 properties that could be considered important to Waco's heritage but also endangered because of their condition or long vacancy.
That led to some intriguing surprises off the beaten path, including several sites in East Waco.
Mildred Ballou, a member of the historic landmark commission, took us to an old brick house behind her church at Dallas Street and Faulkner Lane, St. John the Baptist Catholic Church. The house was used as a rectory after the church was built in 1954, but by the 1970s, priests no longer wanted to live in the plain old one-story house, Ballou said.
Ballou, who has been active at the church since the early 1960s, has been interested for years in the history of the building and would like to get a state historic marker for it if she can get church officials to agree.
She said Baylor historians told her many years ago that the home was built in the 1850s, and oral tradition has it that slaves were auctioned there.
"Just knowing it was here during the slavery time, and just knowing it's a historical building the diocese owned" should warrant a historical marker, she said.
T. Bradford Willis, a Waco dentist with a bent for local history, has been researching the house and thinks it could be the original home of James F. Davis, the first chief justice of McLennan County. Historical accounts say Davis moved to East Waco in the 1850s, and a 20th century deed references the homesite as part of the 540-acre J.F. Davis homestead. An 1860 slave census showed that he owned 15 slaves, and an 1878 city directory shows him living on Dallas Street west of the Houston Texas Central Railway, the approximate location of the house in question.
Willis discovered that he is related to Davis' wife, Brunette Selman Davis. He also confirmed that their son, Tom Davis, was the man who shot vitriolic newspaper editor William C. Brann in a gunfight in downtown Waco, one of the most recounted stories in Waco history.
The story of the house is ripe for more research, as with all of the properties we selected in our list.
"With all these old buildings, it's like reading a book with pages missing," said B.J. Greaves, the architect. "There's a story there, but you have to dig to find it."
The following list of endangered properties is meant as a conversation-starter and could have included dozens of other examples.
Water Works building
101 Mill St.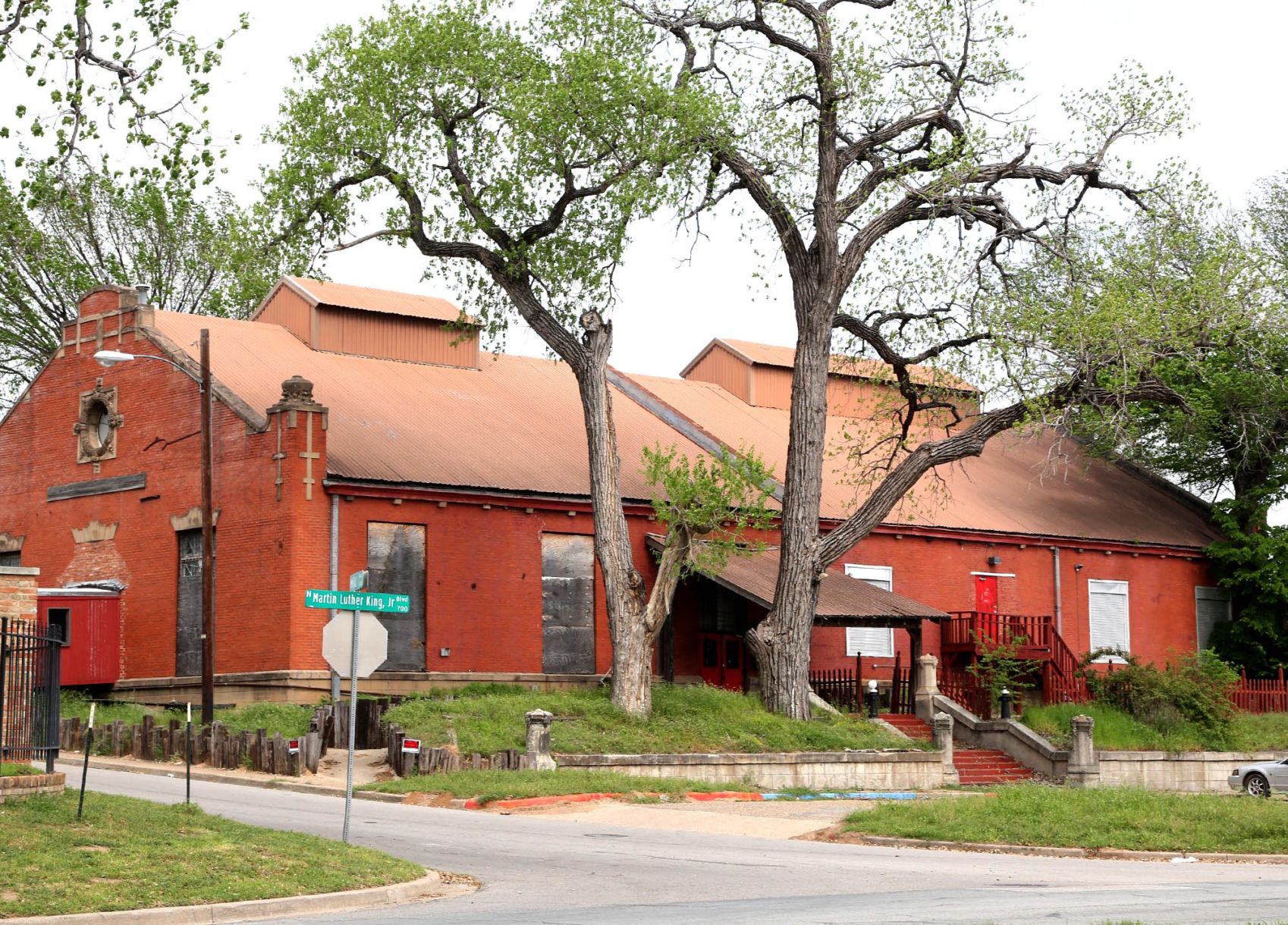 This imposing 7,000-square-foot brick building, with ornate windows and cornices, was built before 1902 as a pump station for the private Bell Water Co., which punched wells into the adjacent sands for Brazos alluvium groundwater. Acquired by city of Waco in 1904, it continued as a pump station even after the Riverside treatment plant was built in the late 1910s. Contractor F.M. Young acquired the property for his headquarters in the mid-1950s, then leased it to Geoffrey Michaels from 1975 to 1989 as the popular Water Works restaurant. A variety of less successful restaurants and nightclubs followed until disorderly crowds forced closing in 2009.
Co-owner Gloria Young says the family won't sell the building but would consider leasing for a restaurant with the right backing.
"After a few times leasing it as a nightclub, we decided we're not going to do that again," she said. "We've had some bad experience dealing with people without much financial backing. We're just sort of sitting and waiting for the right person to come along."
(Editor's note: Gloria Young confirmed in the summer of 2019 that she has sold the building to an entrepreneurial couple. Click here to read more.)
S.H. Clinton Farm Implements and Hardware
600 Elm Ave.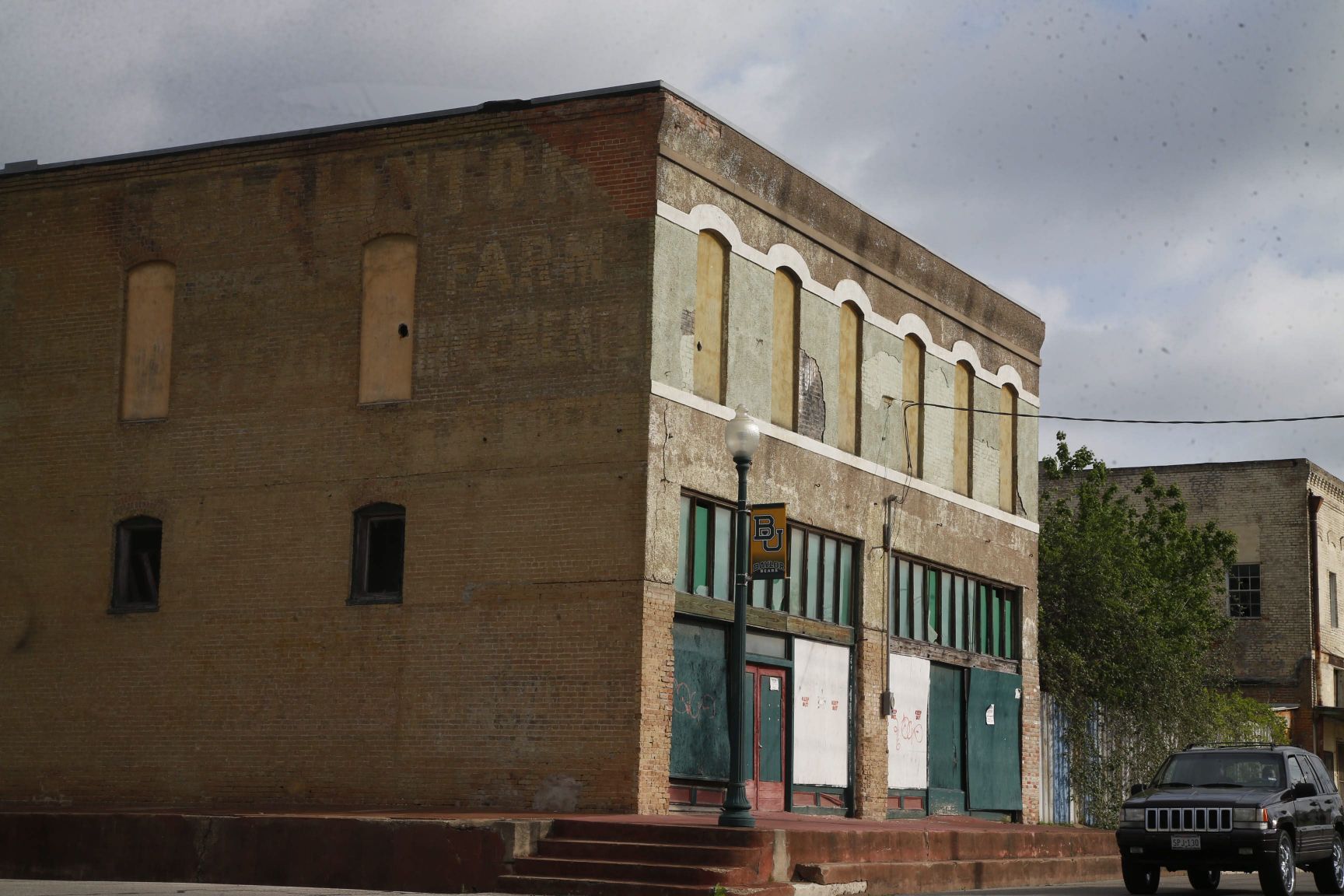 One of the largest and most distinctive buildings left on historic Elm Avenue, it features arched upstairs windows and transom windows. Built around 1900, it operated early on as S.H. Clinton Farm Implements and Hardware, then as a furniture store by the 1920s. It has been vacant in recent decades. The city acquired it in 2010 for back taxes and sold it to entrepreneur Nancy Grayson and artist Dan Brook in 2013 in a sheriff's sale for $5,117. The partners are separating and have abandoned plans to turn it into an art studio. They plan soon to sell it in another sheriff's sale to the highest bidder.
"It's a great opportunity for people motivated to do the right thing on Elm," Grayson said.
(Editor's note: The building was sold on the courthouse steps in 2015, but there has been no development since then. Click here to read more.)
Second Presbyterian Church
510 N. 13th St.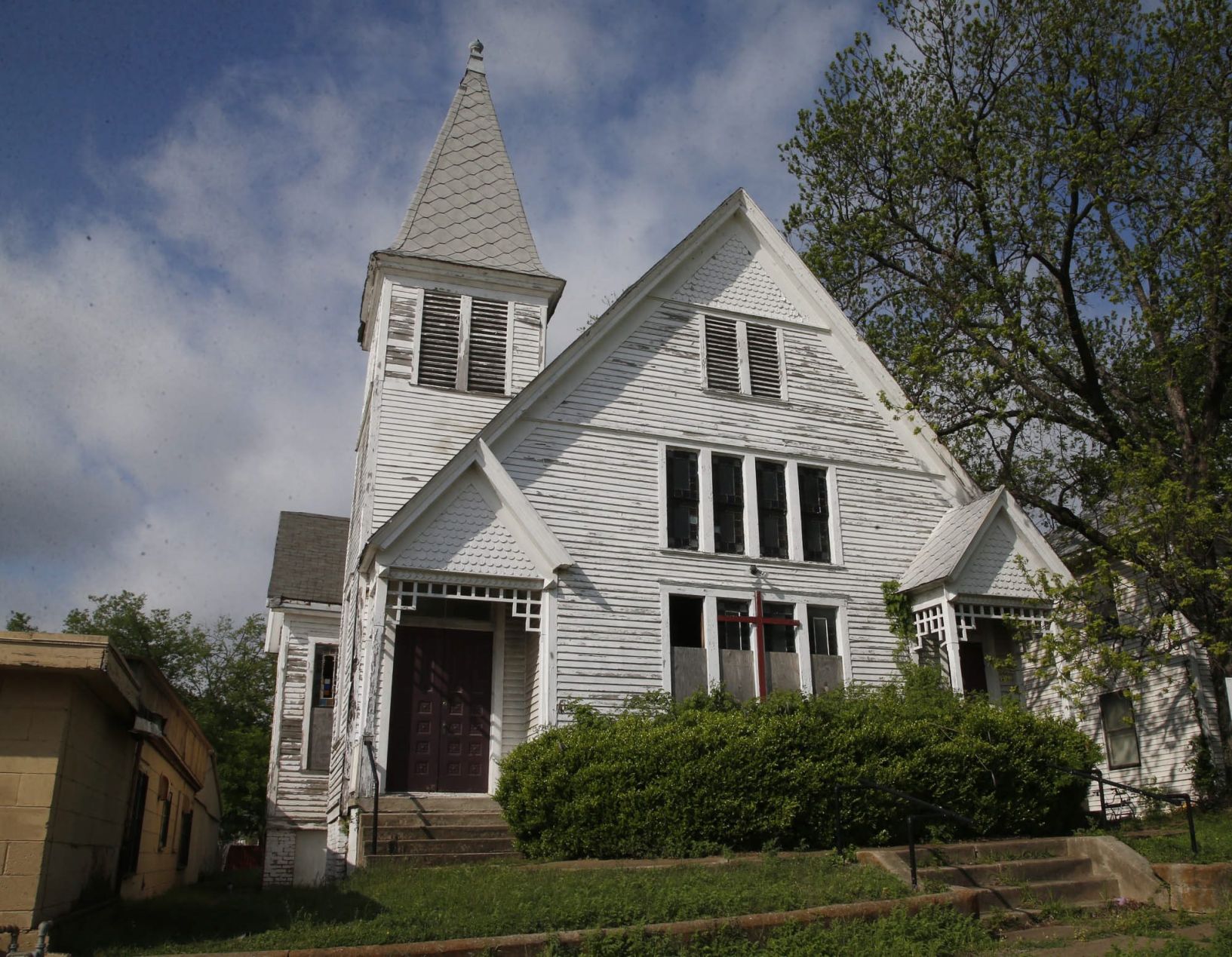 Built around 1895 for a Presbyterian congregation, it became a Seventh-Day Adventist church in the 1920s. From 1964 to 1989, Baptist radio preacher German P. "Dixie Fireball" led the nondenominational Waco Community Church there. The frame clapboard church is marked by a steep roof, stained glass windows, vaulted wood ceilings and original curved pews from a local factory.
Architect Sterling Thompson bought the building in 2013 with the idea of moving it to the country as a wedding venue.
"But it's expensive; you'd have to take it apart," he said. "I really want to do something with that thing and not let it keep deteriorating, but it's been a money issue." Thompson has had recent discussions with parties interested in buying and restoring it. He estimated a restoration would cost at least $125,000.
Frank Howell home
1821 Morrow Ave.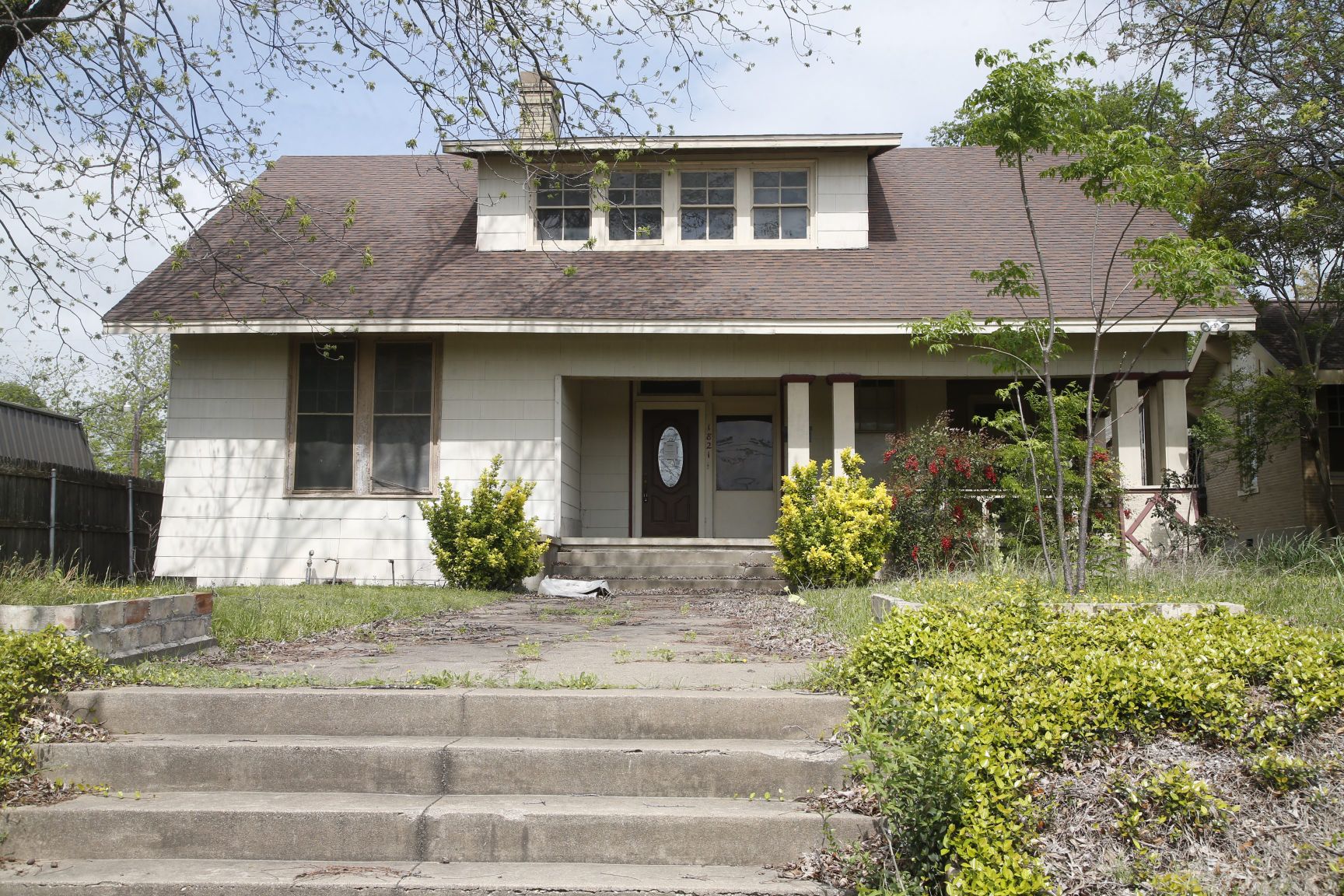 This two-story Craftsman bungalow was designed by celebrated Waco architect Milton Scott, also known for the Clifton House, old Waco High School and Artesian Bottling Co. (now Dr Pepper Museum). Built around 1910 for Frank Howell, the house by 1948 was owned by the Rev. Charles Higgins, founding rector of St. Alban's Episcopalian Church. The house has sat vacant for most of the last decade, then was seized by a bank in 2014 and now is in hands of USA Homeownership Foundation.
Vicky Weathers, a neighbor who keeps an eye on the house, said it appears to be in decent condition inside, but it's frustrating to see financial red tape keeping one of the neighborhood's special houses off the market.
"It's been tied up for over four years," she said.
Forsgard Homestead
1100 block North Fourth Street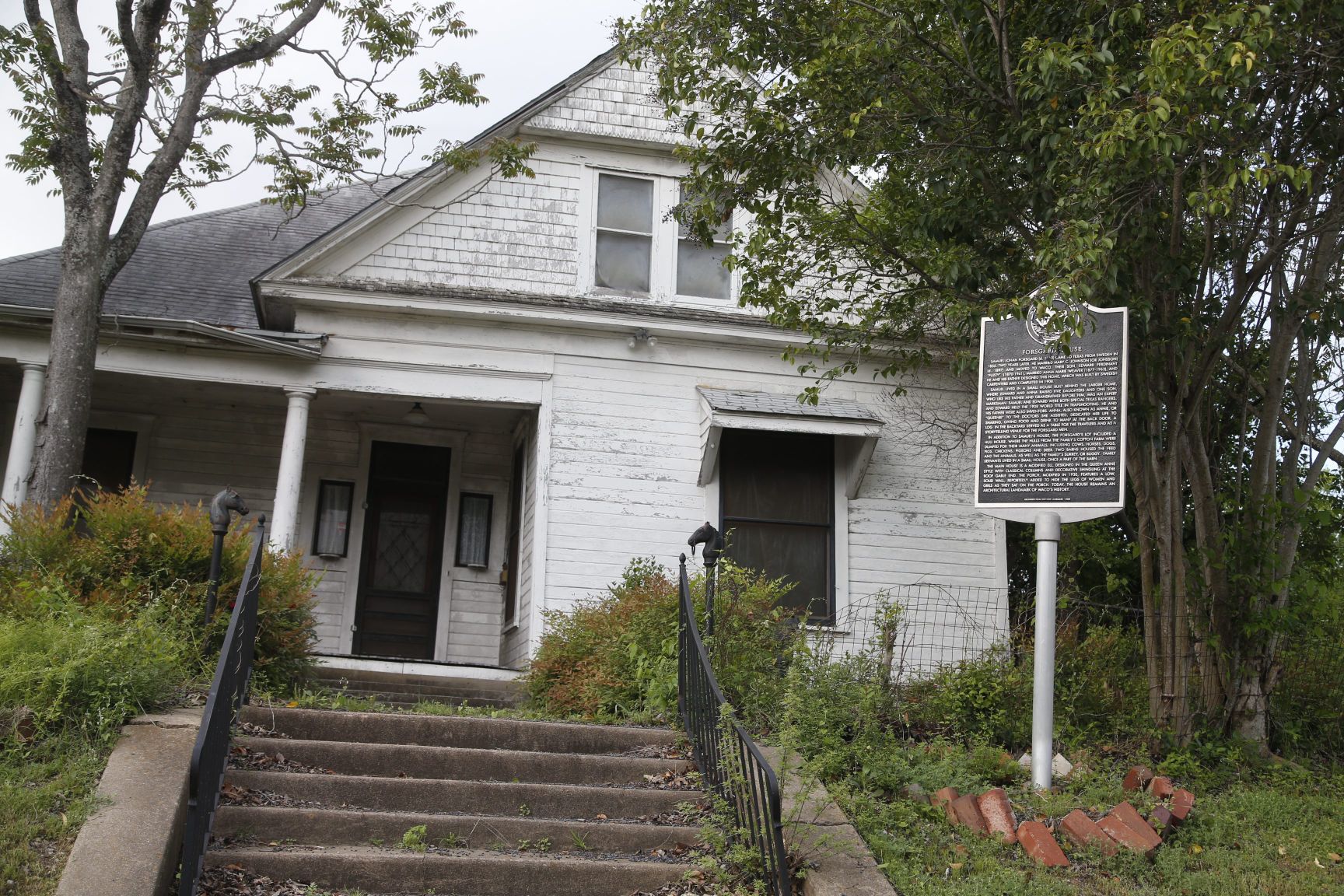 The homestead consists of several buildings anchored by the 1908 home of Edward and Anna Forsgard. It earned a state historic marker in 2003. The house is 1.5 stories with decorative front gable and is described by the Texas Historical Society as "remarkably intact" and "a good local example of Queen Anne architecture." Edward and his father, Samuel Forsgard, who also lived onsite, were special Texas Rangers, merchants, cotton buyers and inventors.
Eddie Camille Forsgard, born in 1908, lived in the house most of her life. She died on April 5, 2014 at age 105. She was a principal of Sul Ross and Hillcrest Elementary. For several years the house has sat unoccupied with peeling paint and rotting porch wood.
Forsgard's great-niece, Garland attorney Cynthia Spencer, has secured the house and is working to clean it up, with hopes of selling it to the right buyer.
"I'm wanting someone who can restore it to its original condition," she said. "There's so much development in the downtown area, especially with the new stadium, it looks like this is a good time to try do something with it."
J.F. Davis house
Dallas Street and Faulkner Lane, behind St. John the Baptist Catholic Church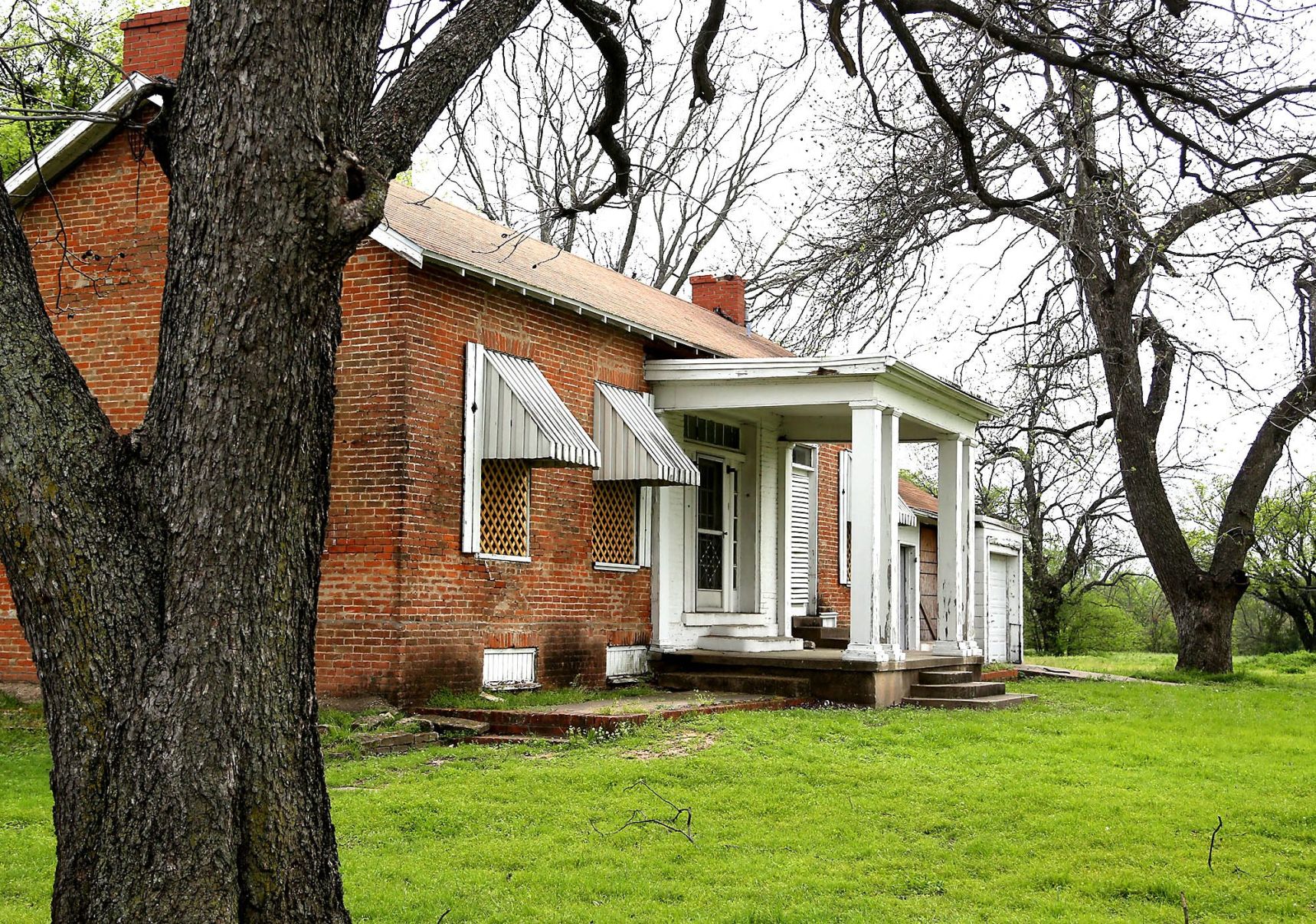 A one-story home made of Brazos River sand brick, it may be one of oldest homes in Waco. Deed records show it was part of the 548-acre homestead of pioneer attorney J.F. Davis (1824-1885), who moved to East Waco in the 1850s and became county's first chief justice in 1852. Davis is listed in a city directory as living at or near the house in 1878. His son, Tom E. Davis, was living in that block in 1896; in 1898 Tom died in a gunfight with W.C. Brann, incendiary editor of the Waco Iconoclast newspaper. The house served as rectory of St. John the Baptist Catholic Church in the years after its opening in 1953; now it is used for storage.
Kestner's building
501 Elm Ave.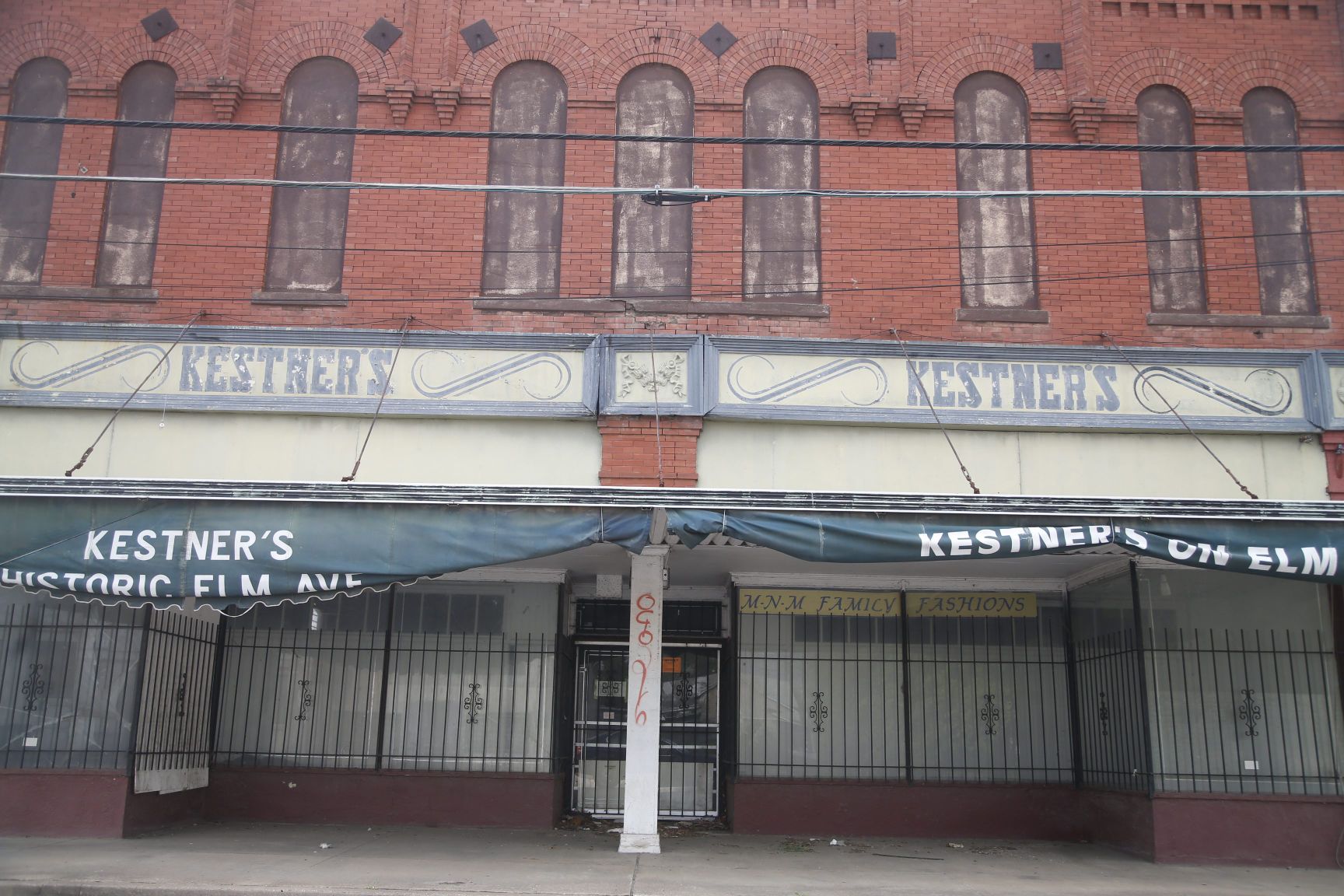 Built in 1914, with 8-foot-tall arched windows upstairs, it is one of the most distinctive buildings on Elm. Ike Kestner opened the building as a bank and grocery store but soon converted it to "dry goods" and sold clothes for most of the 20th century. Don Fadal closed Kestner's in 2003. A deteriorated addition has been demolished since then. Co-owner Sam Brown said the building is structurally sound and is the most significant of several Elm Avenue buildings he and his sister inherited from their father, Doug Brown. He said he would sell to the right person with the right plan.
"We could dump these buildings in a heartbeat and several people would take them as is and open up something tomorrow," he said. "That's not going to revitalize Elm. … In the last six months, the inquiries have become extremely high-quality. … I have no doubt that building is going to be a cornerstone for the revival of Elm."
25th Street Theatre
1006 N. 25th St.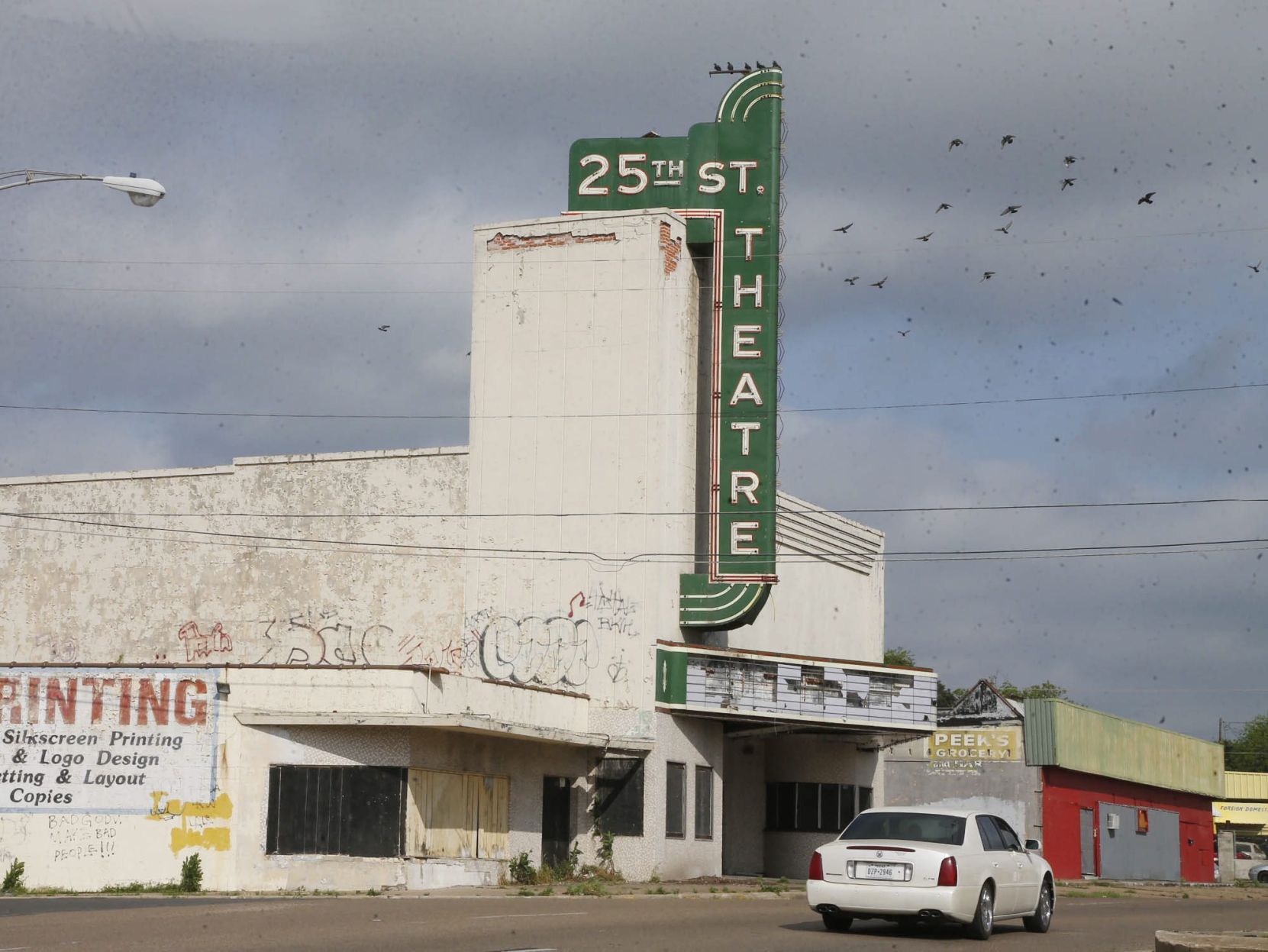 Built in 1945, the popular movie theater was marked with a green neon sign towering over the North 25th Street commercial district. A popular dance club operated there in the 1980s but closed in 1993, and it was neglected in a long ownership dispute. The city has red-tagged it as uninhabitable and threatened to order its demolition but has held off because of its historic value. The listed owner, Trey Concilio of Waco-based Texas Museum of Theater and Broadcast, has recently spoken of plans to raise money to renovate the building, but he could not be reached for comment. City inspection officials say the building has a hole in the ceiling and is beyond repair.
(Editor's note: City officials announced in 2018 that the building was unsalvageable and would be razed. The landmark sign was removed in May 2019. Future plans for Fire Station No. 6, to be built on the site, will incorporate the iconic sign. Click here to read more.)
Harris house
1216 Dallas St.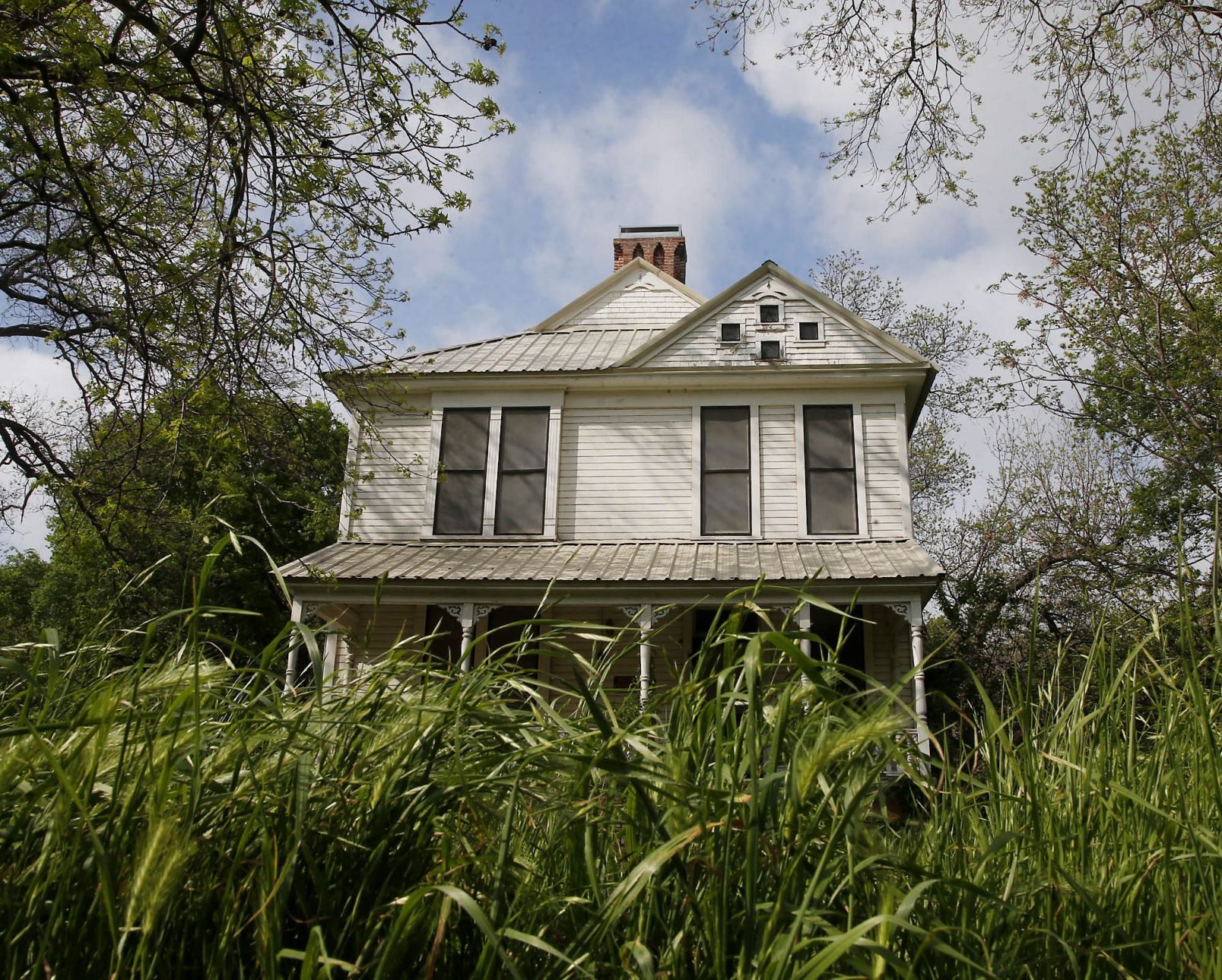 Classic Victorian-style house, date unknown. By 1911, city directories show it was the home of James N. Harris, owner of a large brick factory nearby at 1120 Dallas St. The house, owned by Larry Clark of Houston, has been green-tagged as unsafe at least since 2009. City code enforcement director Robert Pirelo said owners have started on renovations in the past but the home has remained unoccupied for years, though it remains in reparable condition.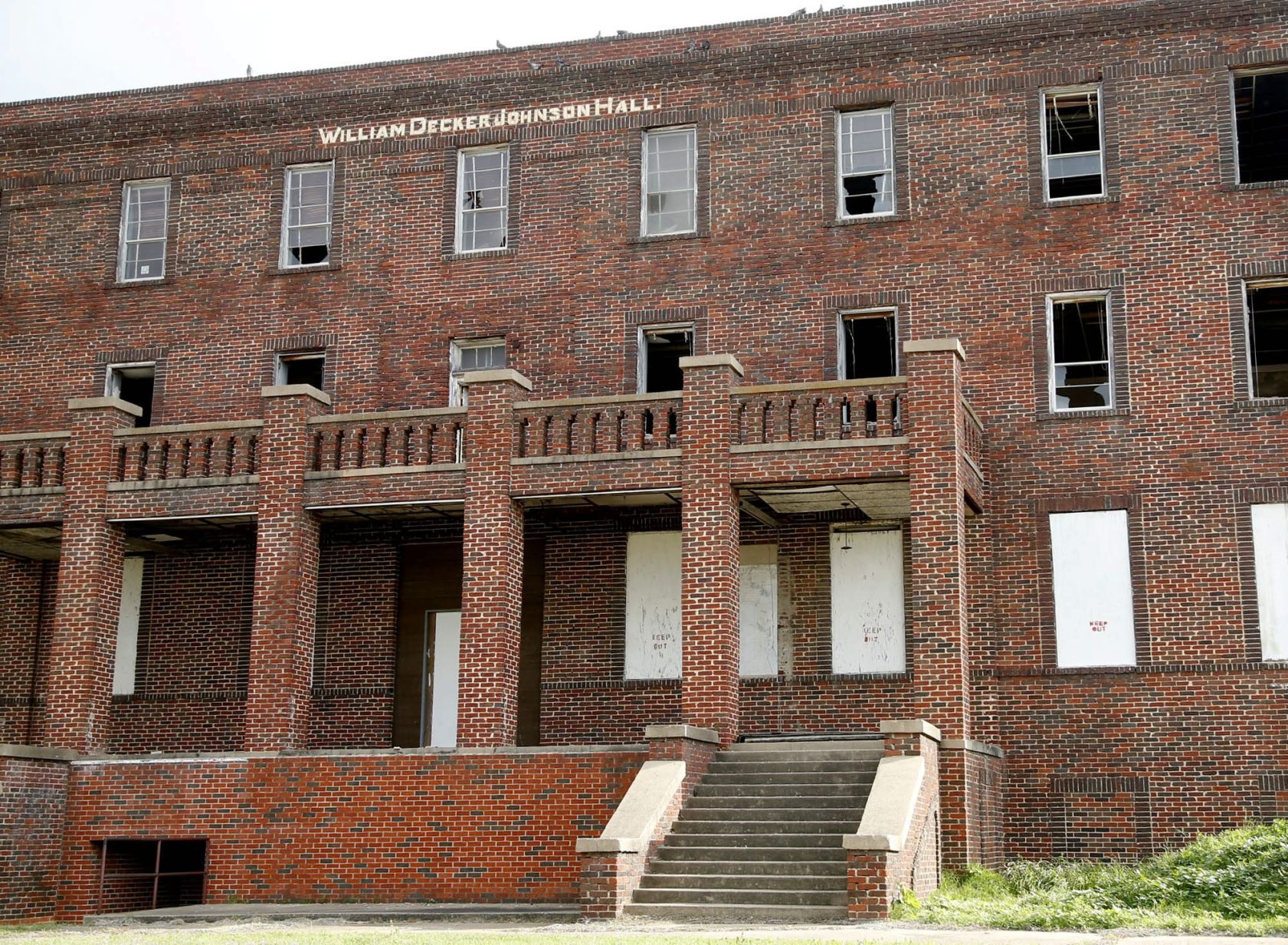 The 3.5-story brick building was built in 1923 as the chapel, dining room and dormitory of the all-black Paul Quinn College. The building has sat vacant since the college left Waco in early 1990s, and is one of only two buildings that haven't been renovated. Several windows have been broken out for years.
"We're doing a facility assessment to determine the exact cost to bring the building into use," said Josette Ayres, chairwoman of Quinn Campus Inc., which is in charge of redeveloping the campus. "We've had some interest in the building, but no one group that is able financially to take on a full restoration."
She said burglars have damaged the interior by ripping out copper wiring, but she said she holds out hope for the building, which is one of the oldest and most significant on the campus.
"It's such a dear building, and of such sentimental value to East Waco and the graduates of the institution," Ayres said.