The grackle population in downtown Waco has the PID Board trying a new approach to cleaning up after them, and the city fighting back with more birds.
The Public Improvement District Board's landscaping contract has always included bird remediation, which covers power washing in particularly dirty areas, and bird abatement, which involves chasing birds out of downtown. The PID has changed its approach slightly after the number of complaints about bird droppings increased dramatically last year, said Jeffrey Vitarius, a City Center Waco staff member.
"Last year, there was substantially more of it than we had ever had in previous years," Vitarius said.
The board decided on a bird abatement contract with Texas Bird Services last year and has now reworked its contract for security services to focus more on reporting instances of graffiti and bird droppings in downtown. The board includes representatives of the downtown businesses that fund its services through a property surtax.
"Having better information next year, I imagine we'll find some bird issue areas that we didn't have this year," Vitarius said. "We might see an uptick in that cost next year."
While the PID Board is not completely sure what causes the influx, there are several factors that might be to blame, he said.
"Whether more birds come to where there's more people and more things to eat, or whether it's just that there's more people downtown and so they're noticing more, either way we had more calls about it last year than we had in previous years," Vitarius said.
He said restaurants with outdoor seating tend to attract the most birds, especially if there are trees nearby.
"Outdoor seating is great," he said. "The trees are a wonderful thing to have in downtown, but one of the things you can get is birds."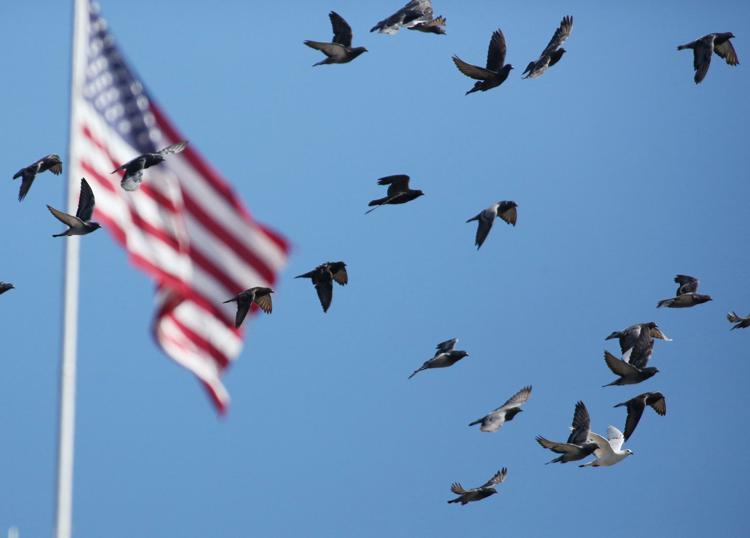 Blackjack Bird Abatement owner Jeff Cattoor has a separate contract with the city of Waco and uses trained hawks to hunt the birds at night. His contract covers the municipal court parking lot on West Waco Drive, parts of downtown and Indian Spring Park. His contract goes back into effect next month.
As soon as one bird in a group is attacked, the rest scatter instinctively, and it only takes a handful of attacks to clear an area, Cattoor said. He said the birds usually relocate a few miles away, in a less inhabited area.
"I'll tell you this, the numbers of birds here is growing because they're benefiting from urban sprawl," Cattoor said. "We're chasing off natural predators, and we're creating an oasis zone for them with easy access to food and water."
He said the overwhelming majority of the birds in downtown are great-tailed grackles.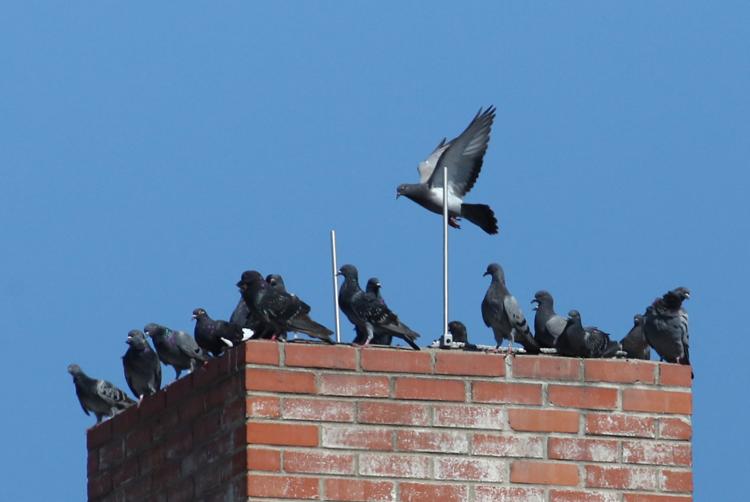 Casey Turner, co-owner of The Raleigh at the Hippodrome, 724 Austin Ave., said on mornings when she opens the restaurant for the day and heads to the restaurant's rooftop bar, she locks eyes with countless birds in the trees across from the building.
"It's really creepy," Turner said. "It's just like a moving, black tree."
She said the birds are not bold enough to hassle diners on the patio or the rooftop, but their presence still annoys pedestrians. She said she has seen people side-step the trees for fear of being pooped on, and while some downtown businesses use lights or other deterrents to frighten birds away, there is not a lot they can do.
"I don't know what to do about it," Turner said. "Everybody would need to be doing something."
Staff members pressure wash the sidewalks around the restaurant once a week and hose off the street in between cleanings, but the cleaning does not keep up with the birds.
"We try and wash it, but it's really something that should be done every day," Turner said.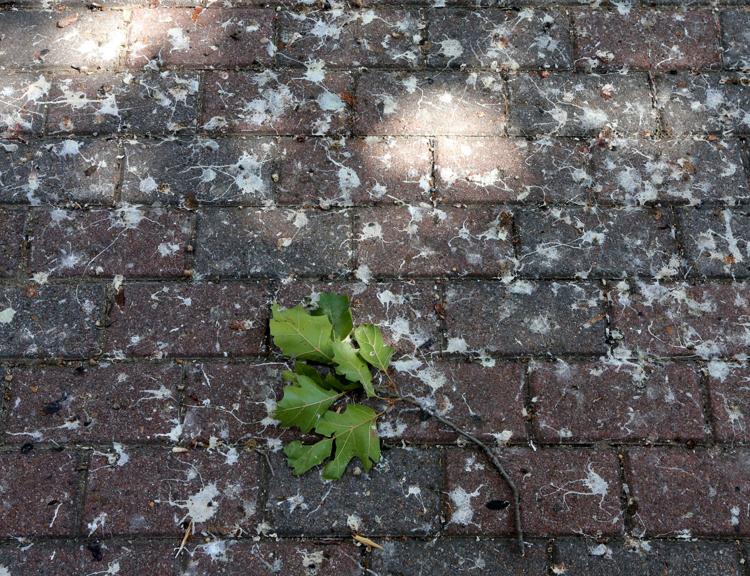 She said the trees along Austin Avenue give the birds cover and seem to attract them.
"As these trees mature, you're obviously going to get more as they get bigger and they have more opportunities for nests and stuff," Turner said.
Amy Martin, with the Cameron Trading Co. at 618 Austin Ave., said the alleyway next to the antique mall is particularly bad, especially around fire escapes.
She said predators even leave behind traces of their victims there that can pile up just as quickly as the droppings.
"Today, it took me about 45 minutes to sweep up all the feathers," Martin said.