Another 1,000 McLennan County residents registered to vote over the past 21 days as voter registration efforts continue leading up to the Oct. 9 deadline for the Nov. 6. midterm election.
As of Friday, there were 138,509 total registered voters in McLennan County, the highest amount registered over the past decade. Meanwhile, the state of Texas last week set its own new record 15.6 million — for its highest number of registered voters, Texas Secretary of State Rolando Pablos wrote in a recent statement.
The November ballot includes city council and school district races and countywide positions, including the seat for county judge. The ballot also includes statewide races for governor, lieutenant governor and attorney general, and for the state's two highest courts.
Voter registrars are also reminding people the last day to apply for a ballot by mail is Oct. 26. Residents are allowed to vote by mail if:
The person will not be in the county during early voting or on Nov. 6.
A person is sick or disabled
The person will be 65 years old or older by Nov. 6.
The person is in jail but otherwise eligible.
Early voting runs from Oct. 22 through Nov. 2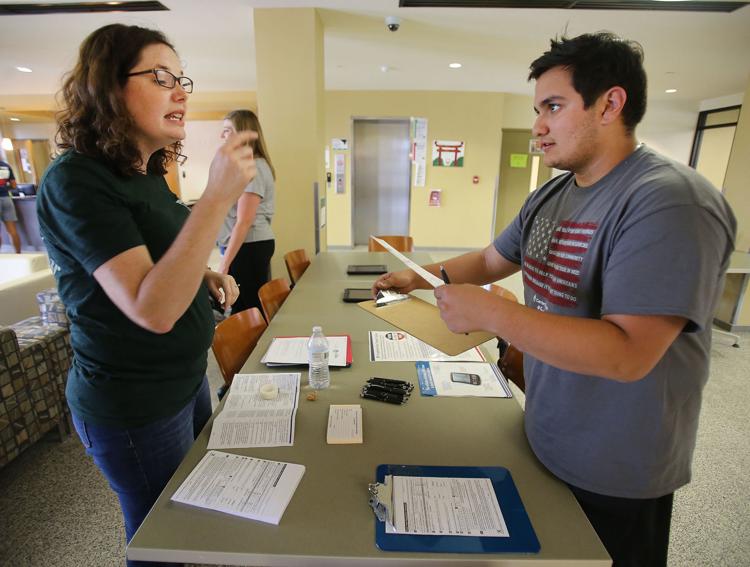 County Elections Administrator Kathy Van Wolfe said her office has seen a steady stream of people coming by to register and to become voter registrars. Van Wolfe said she's seen the local Republican and Democratic parties hosting several events and efforts to get people registered along with officials with Baylor University, the NAACP, and the League of Women Voters, among other organizations.
"It's always busy at this time of year when we're getting close to any deadline," she said. "People love a deadline."
Van Wolfe said she expects to see foot traffic increase on Tuesday since it's the last day to register.
David García Arreola said he and some friends are visiting areas of the city often forgotten. García Arreola said they've visited black and Hispanic neighborhoods and attending flea markets to get individuals registered to vote.
"People here are the most affected by policy changes," he said.
García Arreola said there is a lot of misinformation regarding voting and who can register to vote.
"We get a lot of people who are told oh I'm a felon I can't vote," he said. "Some have been off paper for 20 years and didn't know they could vote."
So many people still believe their vote doesn't count or doesn't matter, he said. The group often encounters new U.S. citizens that don't know how to begin to register to vote, much less get involved politically, he said.
"We just want people in the community to get involved in their politics," he said. "Whatever side of the spectrum it may be, just get involved in politics."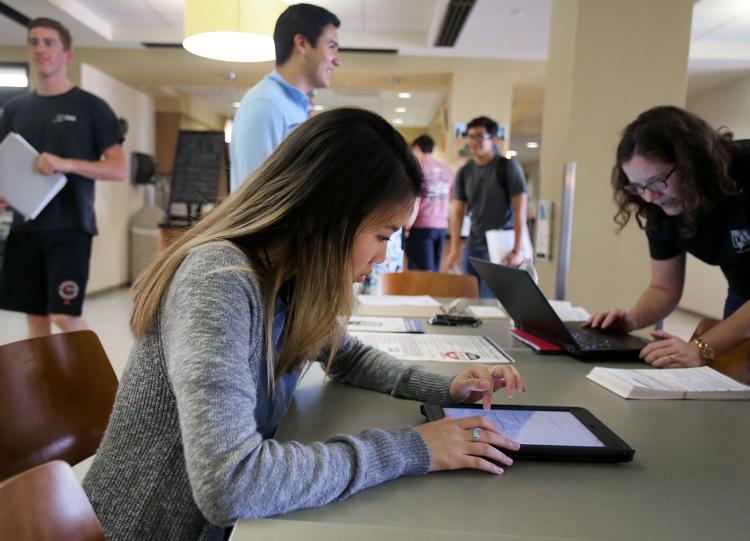 Janet Wallace said she's in her second year as a voter registrar and she's realized how many people don't realize they need to keep their residential address updated on their voter registration. Often a lack of voting or keeping an address updated can put a voter on the state's "suspense" list.
Of the 138,509 total registered voters, 15,136 of those are in "suspense" status, said Jared Goldsmith, McLennan County Elections Office assistant elections administrator.
A suspense status is a step toward the Secretary of State's Office removing that voter from the registered voter rolls. The Secretary of State's Office removes voters from the registered voter rolls if a voter is in "suspense" status, meaning the voter's record in the county's system has an incorrect address, and the voter does not vote or correct their information in two federal election cycles.
An individual on the suspense list, however, is still a registered voter and has the same rights as a non-suspense list voter.
If a suspense list voter lives in the same residence, shows proof of identification and fills out a statement of residence, the individual can vote, and their name will be removed from the suspense list, according to the Texas Secretary of State's website If the suspense list voter has moved outside of the county, the voter can vote provisionally.
The areas of the county with the highest numbers of suspense voters are those who live largely around the Waco Convention Center, China Spring Independent School District administration building, the Lacy Lakeview Civic Center and the Hewitt Public Safety building, according to the latest voter count by precinct.
Wallace said she was originally motivated to become a registrar because she was concerned there were people being left out of the voting cycle. She said she spent this past Sunday at Pastor Jimmy Dorrell's Church Under the Bridge registering those interested to vote.
Voter registrars are at the Doris Miller Department of Veterans Affairs Medical Center to help register any of the interested roughly 1,200 employees, said Nancy Bryant, with Local 1822 chapter of American Federation of Government Employees.
"We tell our employees vote as if your future depends on it because it does. Your livelihood, your families' you're trying to support, you retirees out there, that's the rest of your life and your pension," she said.
Bryant said the local chapter hasn't held voter registration events in a few years and that's changing now. The election of the new administration in 2016 has reinvigorated the group to encourage union workers and veterans to register, she said.
McLennan County Democratic Party Chairwoman Mary Duty said she's seen unprecedented activity across the county with lots of nonpartisan groups working to get people registered to vote.
"I think everyone is, what is the term, everyone is now woke," Duty said.