McLennan County strongly recommends businesses instruct customers to wear masks, but commissioners voted not to back up the recommendation with fines the way several local cities are.
As the COVID-19 situation grows worse locally, with 162 new cases and a ninth death in McLennan County reported Tuesday, county commissioners stopped short of ordering the wearing of masks in public places. Instead, they passed an order stating "it is strongly recommended that every commercial entity" come up with a health and safety policy that includes a mask requirement for employees and visitors.
The vote was unanimous, with County Judge Scott Felton and Commissioner Patricia Miller joining commissioners Kelly Snell, Will Jones and Ben Perry. Snell, Jones and Perry have been vocal in opposing any action that would impose enforcement responsibilities or punishment on business.
The order passed Tuesday is similar to one Bell County commissioners approved Monday. But it includes a provision that McLennan County commissioners "will be forced to consider mandatory requirements" if the number of confirmed COVID-19 cases continues to rise. Miller asked that the stipulation be included in the order.
Waco Mayor Kyle Deaver quickly drew a distinction between the commissioners' vote and steps taken by Waco, Woodway, Hewitt and Mart that require public places, including restaurants and retailers, to post notice of and enforce the wearing of masks in their establishments.
Violators face daily fines of up to $1,000, according to the cities' orders.
"Our orders remain in place. I just don't want there to be any confusion about that," Deaver said. "I think from a public health standpoint it would have been preferable for them to issue a countywide order. It would have been easier for the public to understand what's going on as the virus doesn't know the difference between Waco and Bellmead."
Deaver said commissioners have distinct issues to address and constituents to serve, and he would not presume to tell the court how to vote. But he said he hopes other communities in the county "come alongside" Waco, Hewitt, Woodway and Mart in requiring the wearing of masks.
The county's order also specifies that it has no effect on cities in the county enacting or continuing their own mask requirements.
"I don't like wearing a mask either, but these are unprecedented times," Deaver said. "The 162 new cases … that may include a backlog, but that's a lot of cases regardless. Thirty people in the hospital is concerning."
Other cities
Officials representing the cities of Robinson, McGregor, West and Bellmead said this week they would follow McLennan County's lead in addressing the wearing of masks.
Robinson City Manager Craig Lemin said Tuesday he emailed news of the commissioners' vote and the day's COVID-19 tally to Mayor Bert Echterling. Lemin said the issue could appear on next week's city council agenda.
"I think there is still concern over putting business in that (enforcement) situation," Lemin said. "More and more nationally we're hearing about customers refusing to wear masks or assaulting employees."
As a fourth McLennan County city Monday ordered face coverings to be worn in businesses to s…
Echterling placed the blame at the feet of Texas Gov. Greg Abbott.
"We're in a hard spot mainly, I believe, because the governor is not taking a tough enough stance," Echterling said. "He's trying to play both sides of the field. He's not forcing masks on the general public, and I'm not going to be the one imposing a fine on business. It's not the duty of business to enforce the law. They don't write tickets for parking in a handicap spot."
Abbott last week issued an executive order that recommends people wear face masks in public, but has previously said no local government could issue a civil or criminal penalty to any individual one not wearing a mask.
Lemin said the city of San Antonio effectively circumvented the rule against fining individuals by shifting enforcement to business, and that approach has been incorporated into decisions by the Texas Governor's Office.
Felton said Tuesday's COVID-19 numbers in McLennan County are "shocking," and the county will continue to monitor the pandemic.
He said the order he and the commissioners approved gives cities in the county "a little latitude" in tailoring their directives to people and business they know.
Snell said the jump in COVID-19 cases is troubling but not unexpected, and not necessarily preventable by masks.
"A lot of this is coming from family contact, when you're not going to be wearing a mask anyway," he said in an interview. "We still have people interacting. The virus may just have to run its course before stopping."
Regardless, Snell said he thinks business establishments need a break.
"Every business in McLennan County has been affected by this: hours of operation, customer counts, twice as much disinfecting, temperature testing at times, and now placing a guard at the front door, and possibly incurring a $1,000 a day fine. I won't support penalizing our businesses," he said.
Besides, the commercial establishments he visits in Robinson already have signs posted instructing patrons to wear masks, Snell said.
H-E-B
On a related note, grocery giant H-E-B announced it will require the wearing of masks in all stores statewide starting Wednesday.
"The CDC (U.S. Centers for Disease Control and Prevention), state of Texas, and local health officials strongly urge the use of masks or facial coverings in public spaces as a proven way to slow the spread of the coronavirus," an H-E-B press release states. "Many COVID-19 cases are asymptomatic and as Texans Helping Texans, we wear masks to keep each other and our families safe. Social distancing, wearing masks, proper hand washing and sanitization are all things we do to help keep Texans healthy."
5 tips for wearing face masks in hot weather
Choose your material
Wearing a mask can be hot and make breathing feel more difficult. With that in mind, you'll want to make sure your mask is reasonably breathable to help both increase comfort and decrease the impulse to touch the mask to adjust it — which is a big no-no when out and about.
"You want a breathable fabric," says Nicole Jochym, a third-year medical student at Cooper Medical School at Rowan University who works with the Sew Face Masks Philadelphia organization. Her recommendation: Using a mask that is made from 100% cotton. According to the Centers for Disease Control and Prevention, good options include woven cotton sheets and T-shirt fabric.
While cotton isn't moisture-wicking, she says, it's more breathable than synthetic fabrics like polyester, and it could make masks more comfortable in the heat. Avoid filters, Jochym adds, because they are often made from synthetic materials, and can make masks hotter and harder to breathe through.
Check the fit
Your mask should be somewhat snug on your face, but you don't want it to be so tight that it's uncomfortable or difficult to breathe through. To solve that issue, says Carrie L. Kovarik, an associate professor of dermatology at the Hospital of the University of Pennsylvania, try out different masks, or use one that has adjustable ties.
"A tie mask probably would be better. Elastic straps can be irritating behind the ear," she says. "Don't put it on so tight that you can't breathe."
Jochym seconds that, saying that Sew Face Masks Philadelphia encourages using ties because they are adjustable. "Every face shape is different," she adds; ties have the potential for a better, more comfortable fit.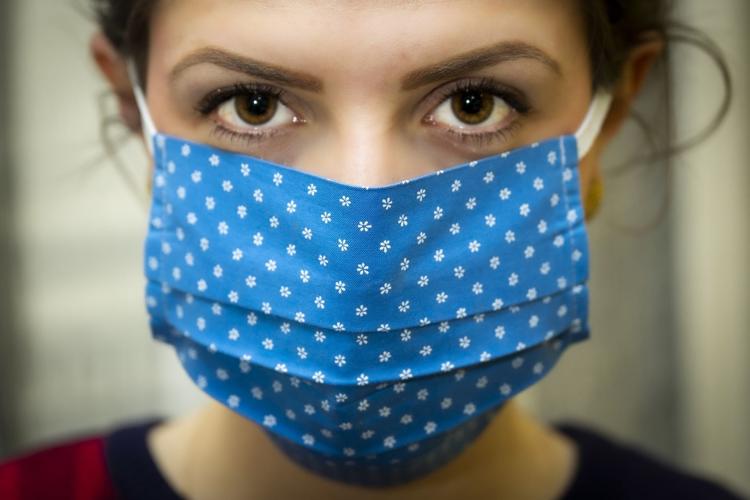 Bring extras
Cloth masks, the Pennsylvania Department of Health has noted, should not be worn when they become damp or wet, which could cause issues in the summer, when we're all sweating more heavily. Because cotton masks will absorb sweat when you wear them, Jochym says, it is important to have several clean ones available to use.
"In Philadelphia's hot and humid summers, it could be difficult to get around with just one," she says. "You have to be able to switch it out as it gets damp on the inside."
Kovarik adds that health-care workers are often advised to take a 15-minute break from wearing their mask every two hours to give their skin time to air out, which could mean using several masks per day. If you plan to swap your mask, she says, do it at home, or if that is not possible, in an area without other people. "You don't want to take it off in the middle of everything," she says.
And always follow proper mask removal techniques, including washing your hands and not touching the front of the mask.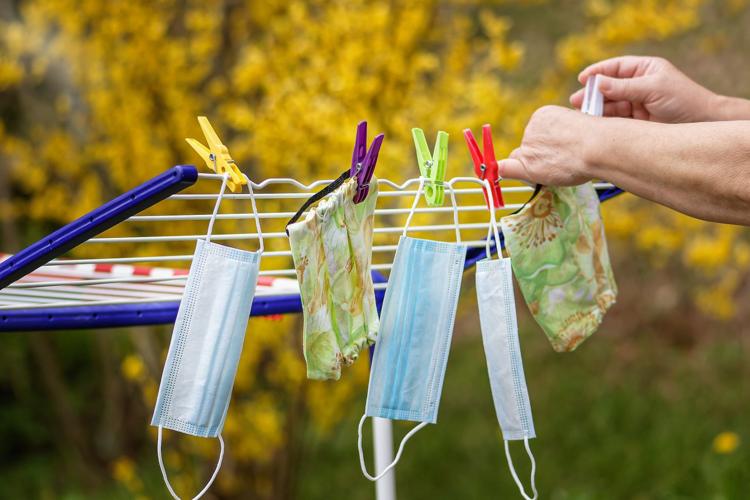 Limit how long you wear one
If hot weather makes wearing a mask uncomfortable, try to limit the amount of time you need to wear one. Masks, the CDC says, should be worn in "public settings where other social distancing measures are difficult to maintain," such as grocery stores and pharmacies.
"Think about when wearing a mask is necessary, and not wearing one when it is not needed," Kovarik says. You may not need one when driving alone in your car, or sitting solo on your porch — as long as you are maintaining proper social distancing.
To help keep your mask time to a minimum, Jochym says, try planning effective routes to your destination, or plan your trips around the number of masks that you have available. And do not wear your mask off your nose when out in public.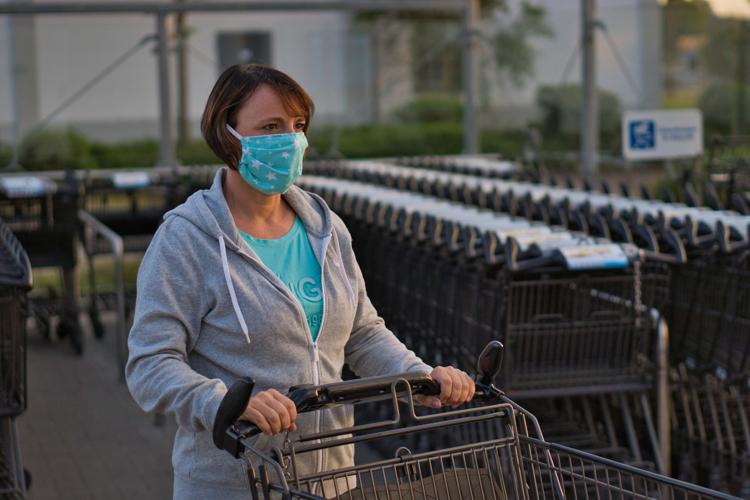 Take care of your skin
Hot summer weather can cause moisture to build up under a mask, which can irritate your skin (similar to a diaper rash) Kovarik says. That problem, however, may be less common for people wearing cloth masks compared to health-care workers wearing less-breathable surgical or N95 masks.
"In hot weather, you will have a lot of moisture under there, and the skin can break down a little more," she says. "Moisture from breath or heat builds up, and you can get a rash."
If your skin does become irritated due to using a mask, Kovarik recommends using a noncomedogenic (non-pore-blocking) moisturizer — and avoid products like petroleum jelly. Apply your preferred salve after wearing a mask to help repair skin.
Additionally, Kovarik recommends not wearing makeup under a mask, as it could further clog your pores.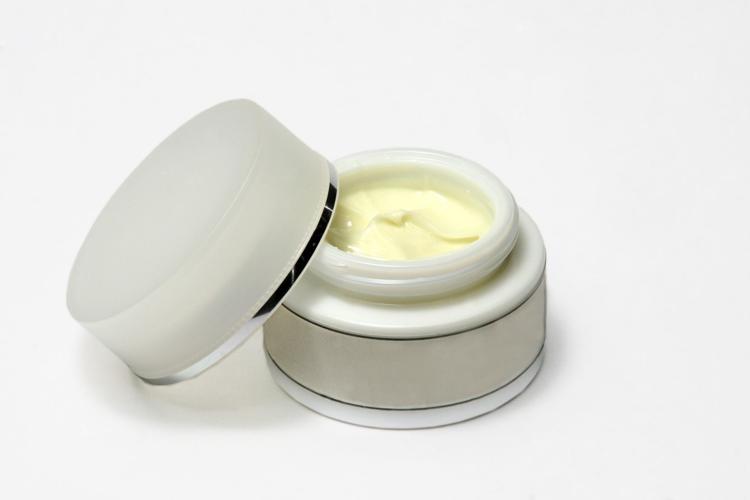 ___
©2020 The Philadelphia Inquirer
Visit The Philadelphia Inquirer at www.inquirer.com
Distributed by Tribune Content Agency, LLC.