The Waco Metropolitan Planning Organization board voiced agreement with plans by the Texas Department of Transportation Thursday to move a proposed $38.5 million overhaul of State Highway 6 to the top of its priority list.
The "mall-to-mall" project, set to begin construction in 2020, would add continuous frontage roads to the stretch of Loop 340/Highway 6 from Bagby Avenue to Highway 84, and add four new frontage road bridges over railroad tracks. The project got its nickname because it covers the stretch of Loop 340/Highway 6 between Richland Mall and Central Texas Marketplace.
Local transportation officials have dubbed it the most important safety project for the region that's not on Interstate 35.
MPO officials said in an ideal situation, a flyover ramp similar to the one that connects Loop 340/Highway 6 and Interstate 35 would be added to Loop 340 at Highway 84. Since the high cost and lack of space prevent the option of a flyover ramp, TxDOT and the Waco MPO will make a series of improvements along the busy roadway.
Ramps will be relocated to prevent traffic backing up onto Loop 340's main northbound lanes near the short exit ramp to Highway 84. Traffic engineers would much rather have that backup on frontage roads where the speed limit is much slower, said Chris Evilia, MPO director.
The area is not only a safety concern but a functionality issue, MPO Board Chair Dillon Meek said.
"I think as Waco grows and that continues, and has been for a while, but continues to become a more major thoroughfare, the functionality of it to allow traffic to get to business and commerce smoothly is going to be important," Meek said.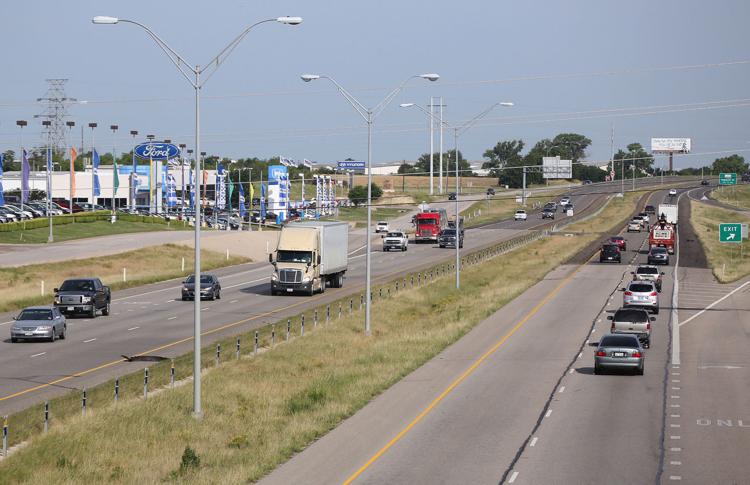 The project is expected to cost $14 million more than originally expected, Evilia said. TxDOT has performed a considerable amount of work on the project since projections were first released two years ago, he said. A lot of the price increase is due to the work needed for the turnarounds and right-of-way acquisitions.
The frontage road currently forces U-turns under Loop 340, making a commute sometimes tedious for unsuspecting or distracted drivers, Meek said.
"Anyone who exits on that stretch of Highway 6 often probably thinks, 'There's got to be a better way,' " Meek said. "I don't know how many people loop under. They'll exit for Imperial (Drive) and then they'll go, 'No, no, no, I exited too soon.'"
Money saved from the overpass project at Speegleville Road and Highway 84, which was projected at $32.5 million and came in at $21 million, will help cover the increase construction costs.
"That's going to help us out quite a bit," Evilia said.
TxDOT will take public input on the project from 5 to 7 p.m. Oct. 4 at Hilton Garden Inn, 5800 Legend Lake Parkway in Waco.
Between 2005 and 2010, traffic counts grew from 50,127 to 55,500 on the stretch between Bagby Avenue and Imperial Drive. From 2013 to 2017, TxDOT recorded 243 crashes in the stretch of Loop 340 under study, including three fatalities and seven crashes resulting in incapacitating injuries, according to Tribune-Herald archives.
Evilia said the safety issue in the area is becoming more of a concern.
"What we're seeing is traffic, especially in the morning and afternoon peaks, traffic is backing up onto main lanes," Evilia said. "We're seeing a lot of crashes from all that."