Plans for a dance studio, restaurant and infrastructure renewal on the 700 block of Elm Avenue got a green light Thursday from the downtown Tax Increment Financing Zone board, which signed off on making it a "model block" as a centerpiece of East Waco development.
The board also recommended about $236,000 for the Doris Miller Memorial, which has been years in the making. The Waco City Council must approve those payments of revenue from the TIF fund, which uses a portion of tax revenue from downtown properties to fund downtown development.
More than $645,000 was set aside for the north side of the Elm Avenue block, which will have sidewalks, streetlamps, sewer and water lines, parking and a concrete alley. City funds will cover the rest of the $789,000 project.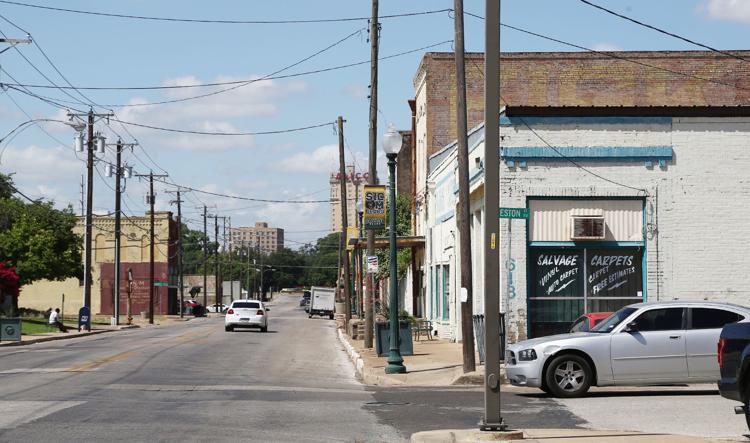 "It will give us an example of what can be done," said Jim Reed, the city capital improvement manager. "And it'll get feedback from the community, from citizens, from business owners, and let us know what this entire model section from (Martin Luther King Boulevard) to Garrison (Street), what should it look like?"
The "model block" comes ahead of the $3.8 million Elm Avenue "streetscape" project supported by the Texas Department of Transportation and the TIF Zone.
About $111,000 was recommended for Revival, a restaurant with an estimated February opening date. The owners, Travis and Danielle Young of Young Property Holdings, LLC, said the total construction cost is over $646,700. It will seat about 80 diners for breakfast and lunch, contractors said.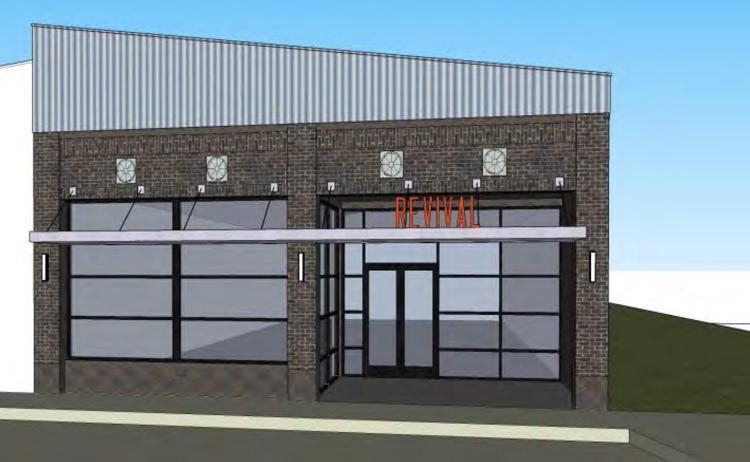 The space at 704 Elm Ave. shares a building with a proposed food market from entrepreneur Nancy Grayson, the owner of Lula Jane's bakery. That site, meant to serve the East Waco "food desert," has been recommended for almost $97,000 in TIF Zone funds.
The board also recommended some $92,000 in façade and storefront work at 720 Elm Ave., where developer Anthony Billings plans to build a dance studio for children. The private investment amount totals more than $267,500. City staffers recommended the $92,000 — more than $50,000 less than its original proposal — because sidewalk objectives would be completed under the "model block" project.
"(A dance studio) is something that our family has wanted for awhile," Billings said. "We've gotten to the point we can actually do it."
Billings owns one of the building's two units, each one spanning 1,875 square feet. He said he is open to considering the other unit through a future expansion.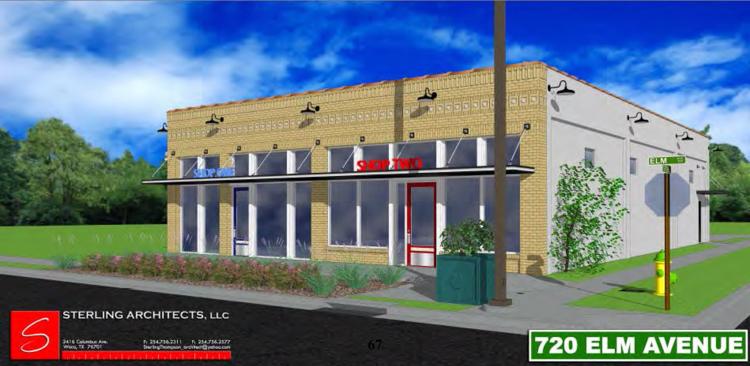 TIF board member Malcolm Duncan Jr., a former Waco mayor, supported the restaurant and dance studio projects, but he said in general he'd like to see more detailed analysis on on how such projects generate tax revenue for the TIF Zone.
"This is a reinvestment zone," Duncan said. "We look at this as an investment, not a gift. This is public money, and we've got to get a return on our investment. That's what the taxpayers put us down here to do."
Doris Miller Memorial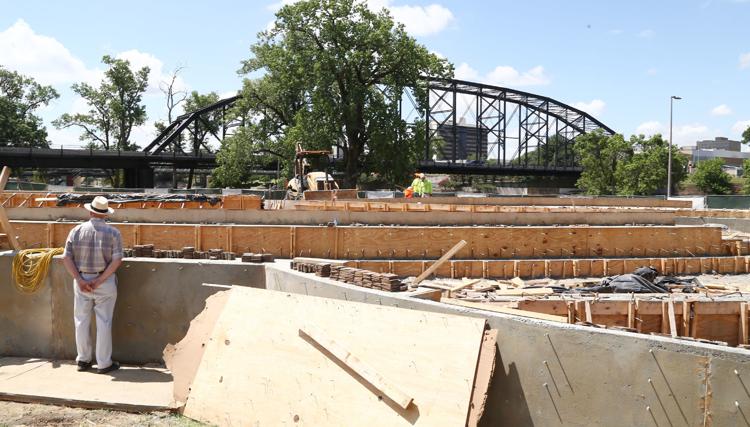 The TIF Zone board recommended granting the Doris Miller Memorial more than $236,000 for construction costs. The project was delayed after backers learned in 2016 that a tributary north of Waco had not been calculated into the floodplain map for the site, causing the budget to skyrocket from $1.25 million to more than $2.5 million.
Doreen Ravenscroft, founder, president and executive director of Waco Cultural Arts and the coordinator of the project, described the process as a "roller coaster" on Thursday during a site tour taken by two members of the TIF Zone board and several city staffers.
Miller, a Waco-area World War II hero and the first African-American to earn the Navy Cross, serves as inspiration for the project at 300 Martin Luther King Blvd. A bronze statue of Miller was unveiled in December at Bledsoe-Miller Park.
"We tried to represent the story of his life," Ravenscroft said. "He was somebody who wanted to improve his life. He is an excellent example of going beyond what is expected of him. And also he is probably really at the beginning of the civil rights movement. Because of his actions, things in the military changed."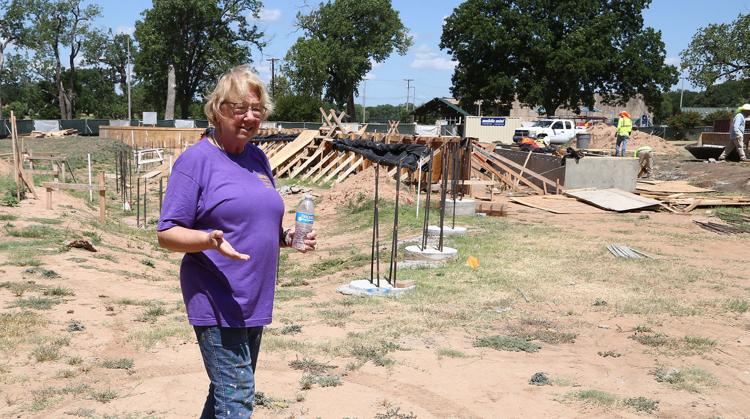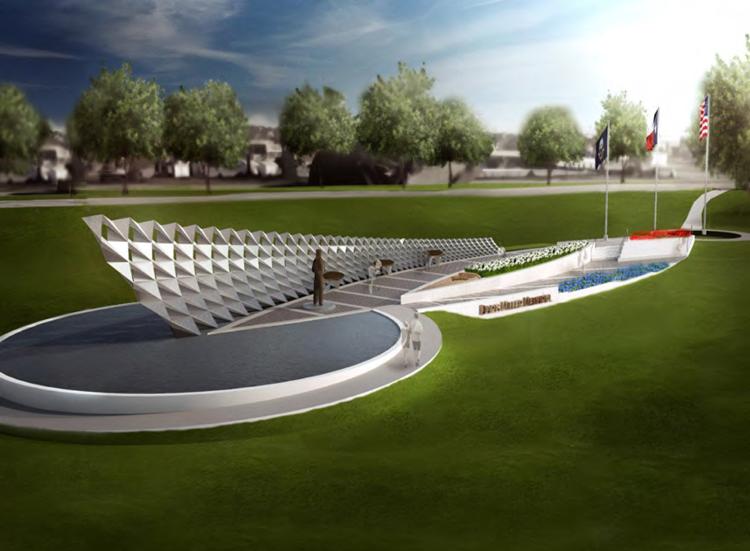 Cover 1st phase
The funding recommended on Thursday will cover construction of the first phase, which is expected to be completed in December. The second phase is focused on public art and includes the ship hull, which will serve as the memorial's backdrop.
The TIF board's vote for the memorial was unanimous. Ravenscroft said she won't seek further TIF funds for the project.
The public portion of the $2.5 million budget totals $2.08 million, which covers sidewalks, lighting, landscape and irrigation, and a 60-foot reflection pool holding six inches of water.
"From walking over there and seeing personally the changes that were made to accommodate the floodplain, it's a significantly more complete project," Duncan said. "It's unfortunate we had to do (the redesign), but we'll really know the layout of the area."