The Waco City Council on Tuesday weighed whether to expand downtown design standards to growing areas in East Waco, around the Magnolia Silos, along the west bank of the Brazos River and along a stretch of Franklin Avenue.
Clint Peters, city planning director, presented a proposed map that would expand the Downtown Overlay District to those areas, which have seen developer interest since the district was created a decade ago to regulate the look and feel of downtown. Peters also offered possible changes to the rules throughout the district, such as more stringent facade standards, trash collection standards and a prohibition of boarded windows on upstairs as well as downstairs levels.
"With all the recent development momentum we've had downtown, we thought it would be a good time to come back and revisit our Downtown Overlay District," Peters said.
The overlay district prioritizes pedestrians and public spaces and designs that can accommodate different uses, while relegating parking to the back of buildings and limiting driveway curb cuts. It requires buildings to front on sidewalks, which must be at least 8 feet wide.
"It actually allows for things that you don't see in other parts of town," Peters said.
The district is divided between Zone 1, which has stricter standards for the central business district, and Zone 2, which extends out to Elm Avenue, Austin Avenue and Fourth and Fifth streets.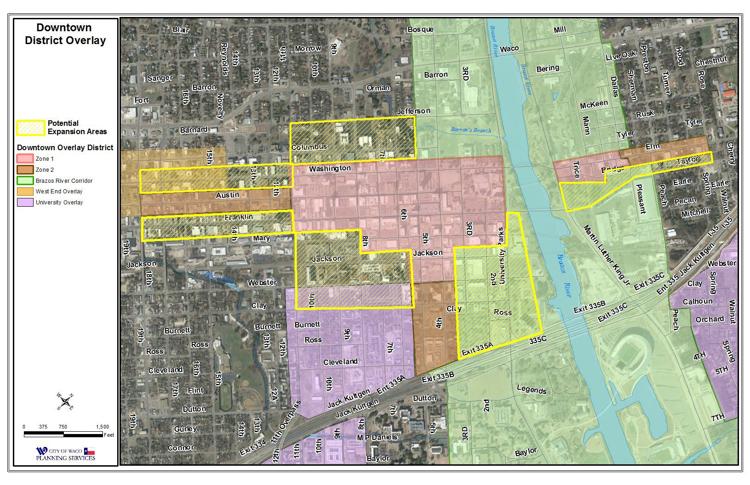 The preliminary map, which could change with community input, would expand Zone 1 north to include part of Jefferson Avenue. Part of Franklin Avenue, starting at the current Zone 1 boundary and running to 18th Street, would also be included. The new boundaries would include Magnolia Market at the Silos, bordered by Clay Avenue and 11th Street. The area west of the Brazos River and bordered to the south by Interstate 35, would also be absorbed.
On the other side of the Brazos River, the overlay district along Elm Avenue would nearly double to include a parallel portion of Taylor Street. The Elm Avenue area was included in the initial overlay district 10 years ago, but regulations were enforced more slowly after property owners argued the rules were too restrictive, citing the slower development in the area. Peters said Elm Avenue may have different design standards to better match the area, which has shorter buildings overall.
The council also discussed Texas House Bill 2439, which eliminates cities' ability to regulate building materials. Historical districts and state-designated Main Street areas are exempted from the new legislation.
Protective measures
District 1 Councilwoman Andrea Barefield, who previously served as Waco's Main Street director, said historic and Main Street designations are useful protective measures for cities.
"There's a level of protection that historic preservation brings, and it's something that's important to our community because of, well of course there's beauty, but it allows us to keep our history intact even though we're moving forward and bringing new businesses into old places," Barefield said.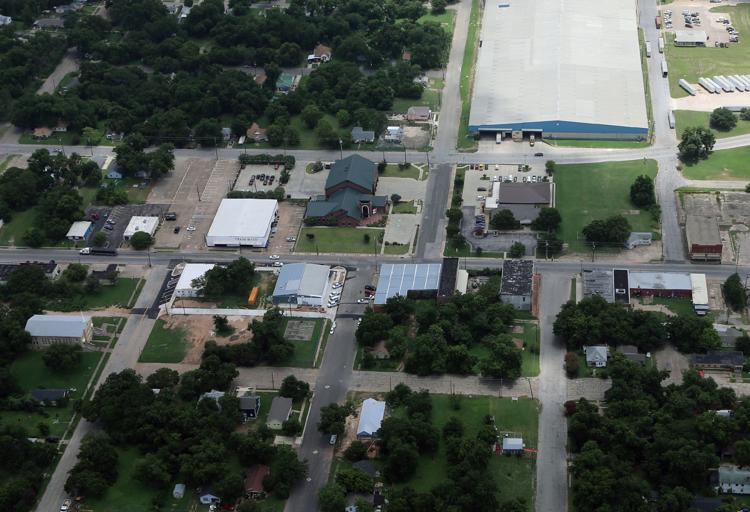 District 4 Councilman Dillon Meek said the city has long considered expanding the capital improvement incentives to areas outside of the current TIF zone, or expand the city's Public Improvement District, moves that would give property owners more access to incentives and funding that will help them make necessary changes.
"For a lot of these regulations we're considering imposing, there's incentives already in existence," Meek said. "I feel more comfortable requiring a higher standard of those who have the availability to tap into the incentives."
The city will hold input meetings throughout July and August and plan to draft an ordinance in September. The first stakeholder meeting with the North East Riverside Neighborhood Association is slated for next week.