Stay informed on the rapidly changing news surrounding COVID-19 with our daily coronavirus email newsletter that will give you all the latest local and national information. Sign up here.
The Trib has dropped its paywall on all the coverage related to the coronavirus. Find all the coverage on our coronavirus latest page.
---
Strict measures to prevent the spread of the COVID-19 virus mean that public meetings for area cities are moving online or onto conference calls, but McLennan County commissioners have continued to hold their usual in-person gatherings.
Cities such as Woodway and Hewitt, are using teleconferencing, while Waco City Council members have started video conferencing instead of attending meetings in person to keep in line with emergency declarations nearly all local cities have implemented.
Other cities, like McGregor, will continue to evaluate the situation prior to their next regularly scheduled meetings. While some cities are still deciding what to do, all have been forced to adapt to include public comments in the proceedings.
"This is the new normal," Lorena City Manager Joseph Pace said.
Nearly every city adopted an emergency order following the shelter-in-place order of McLennan County that was implemented this week due to concerns of spreading the coronavirus. The county's orders, which mirrors several of the cities, restricts gatherings in public spaces and limits residents to "essential activities" such as getting food, health care and exercise. The county order must be followed by every resident of the county, but cities may adopt stricter requirements.
Meanwhile, McLennan County commissioners on Monday and Tuesday continued to meet in person at their chambers at the McLennan County Courthouse. Their meeting on Tuesday drew 24 people, including staff members and media, and commissioners on the dais were closer than the recommended "social distancing" 6 feet from each other.
County Judge Scott Felton noted that the meeting was legal under the county's shelter-in-place order, which has exemptions for essential government functions, but he acknowledged that the social distancing issue needed to be addressed. He urged people seated in the audience to spread out.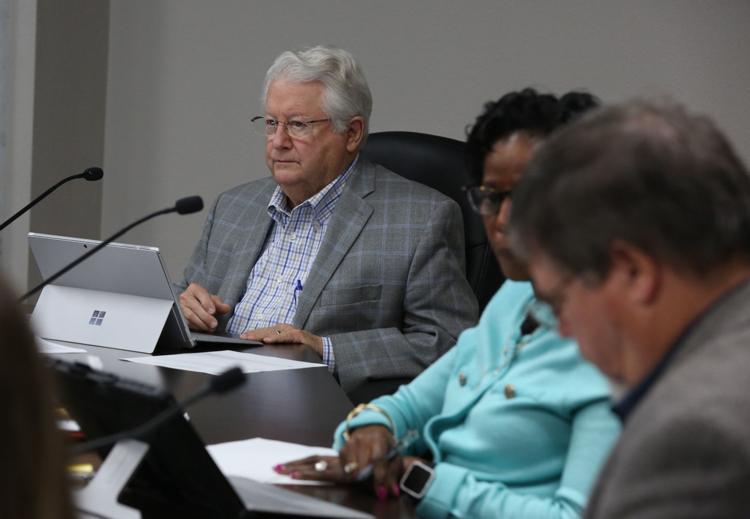 Under the county order, cities and other government agencies are allowed to conduct "essential" functions, as are businesses deemed essential. Those include first responders, health care, child care and food services, the county's order states.
County Attorney Mike Dixon said he and Waco City Attorney Jennifer Richie worked together to get the city and the county's emergency declarations to state the same orders. Dixon said the wordings may differ, but city and county residents are under the order until April 7, limiting essential business gathering to 10 people or less.
Dixon said city and county government will not stop, but each government are trying to figure out the safest measures to move forward.
"Currently, everyone is looking at telephonic and electronic options to hold meetings and holding certain court proceedings and different things," Dixon said. "This is all uncharted territory, so we are moving as fast as we can."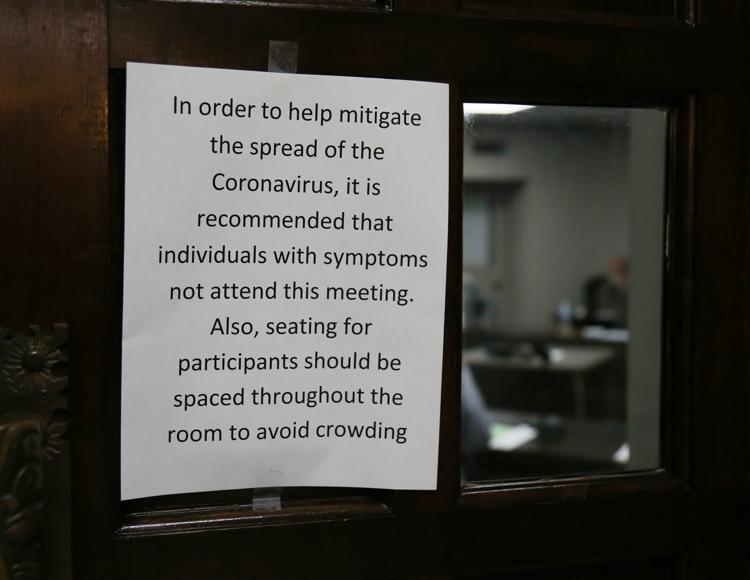 Waco City Council held its first virtual meeting Tuesday, with only a handful of city staff physically present. Public comments on each item will be made through comment cards and read out loud at the beginning of meetings.
Online, remote options
Like Waco, Lorena citizens were allowed to attend Tuesday evening's meeting electronically or by telephone conference, Pace said. He said the city is working on devising a plan for its public meetings via a conference call for council members. He said the city will also be providing a live stream through Facebook Live, where residents can post questions or comments online and they will be read allowed during the meeting.
Woodway City Secretary Donna Barkley said the city council had its first remote meeting Monday. Instead of attending physical meetings, people can call in to listen to the proceedings and to speak on items.
The number and access code can be found at the top of Woodway City Council meeting agendas posted online.
"We have not done anything like it before, and actually it went very smoothly," Barkley said.
Hewitt Mayor Charles Turner said the city is recording all its meetings and will be coming up with a plan for public comments for its next council meeting on April 2.
Turner said if there is no urgent business, he may recommend canceling the next meeting until the April 23 out of caution. He said city staff is working to figure out how to broadcast meetings live on the city's website.
He said arrangements are still being considered to best allow public participation.
"I am sure we are going to have a few hiccups along the way, but the hiccups don't last forever," Turner said.
Hewitt City Manager Bo Thomas said Hewitt City Council voted to let staff use "public, educational and governmental" funds to buy audio and video equipment to livestream meetings on the city website last month. The equipment is not installed yet.
"We hadn't done anything like that in Hewitt," Thomas said. "We've finally made that step and went that direction."
Thomas said Hewitt officials are making arrangements for teleconferencing.
The city of Robinson also is planning on hosting council meetings through conference calls, like most cities. City Manager Craig Lemin said the council had a special meeting Monday, where two members of the public showed up and temperatures of everyone entering council chambers were taken at the door.
Lemin said council meetings will likely be held telephonically, and the city is still searching for a service to allow the public to participate remotely.
The cities of Bellmead and Lorena have amended their shelter-in-place orders until April 14. Bellmead Mayor Travis Gibson said it is unknown how long the COVID-19 pandemic may last, but the city will re-evaluate its order on a routine basis.
McGregor City Manager Kevin Evans said the city council won't meet again until April 13, and the city will continue to evaluate as things progress.
---
Photos: The latest images from the coronavirus outbreak in the U.S., around the world
APTOPIX Virus Outbreak Nevada
APTOPIX Virus Outbreak Washington Daily Life
APTOPIX Virus Outbreak Florida
APTOPIX Virus Outbreak New York
APTOPIX Virus Outbreak Missouri
APTOPIX Virus Outbreak Washington
APTOPIX Virus Outbreak Washington Daily Life
APTOPIX Virus Outbreak Nightlife
APTOPIX Virus Outbreak New York
APTOPIX Virus Outbreak Florida
APTOPIX Virus Outbreak New Jersey
APTOPIX Virus Outbreak Washington
APTOPIX Virus Outbreak New York
APTOPIX Virus Outbreak Prep Sports
APTOPIX Virus Outbreak Missouri
APTOPIX Virus Outbreak Nevada
APTOPIX Virus Outbreak Trump
APTOPIX Virus Outbreak New York
APTOPIX Virus Outbreak Florida Beaches
APTOPIX Virus Outbreak Washington Daily Life
APTOPIX Virus Outbreak Washington Daily Life
APTOPIX Virus Outbreak Illinois
APTOPIX Virus Outbreak US
APTOPIX Virus Outbreak National Parks
APTOPIX Virus Outbreak Washington
APTOPIX Virus Outbreak Washington Daily Life
APTOPIX Virus Outbreak
APTOPIX Virus Outbreak New York
APTOPIX Virus Outbreak Elections
APTOPIX Virus Outbreak California
APTOPIX Virus Outbreak New York
APTOPIX Virus Outbreak Trump
APTOPIX Virus Outbreak Trump
APTOPIX Virus Outbreak Rhode Island
APTOPIX Virus Outbreak Washington
APTOPIX Virus Outbreak Washington
APTOPIX Virus Outbreak US New York
APTOPIX Virus Outbreak Trump
APTOPIX Virus Outbreak Washington
APTOPIX Virus Outbreak Washington
APTOPIX Trump Virus Outbreak
APTOPIX Virus Outbreak Louisiana Schools
APTOPIX Virus Outbreak Washington
APTOPIX Virus Outbreak Washington
APTOPIX Trump Virus Outbreak
APTOPIX Virus Outbreak South Carolina
APTOPIX Virus Outbreak New York
APTOPIX Virus Outbreak Missouri
APTOPIX Virus Outbreak College Baseball
APTOPIX Virus Outbreak ACC Basketball
-- HIDE VERTICAL GALLERY ASSET TITLES --
APTOPIX Virus Outbreak Florida
APTOPIX Virus Outbreak New York
APTOPIX Virus Outbreak Texas
APTOPIX Virus Outbreak Washington
APTOPIX Virus Outbreak New York
APTOPIX Virus Outbreak New York
APTOPIX Virus Outbreak Missouri Daily Life