The city of Bellmead is trying to get rid of some of its noisiest and most destructive residents before they make themselves at home again this spring.
Code enforcement officers, police and public works employees scouted out several properties near San Jacinto and Utah streets Thursday morning as a part of an effort to prevent egrets from nesting in Bellmead. Interim City Manager Yost Zakhary said the medium-size migratory birds are expected to start nesting early next month, so the city is taking action now to protect property from the federally protected birds.
"I've been told this has been an ongoing problem for several years, and the council directed me to try and extricate these birds, if possible," Zakhary said. "We've coordinated with proper authorities to make sure we are not violating any laws because they are protected and we were told the best time to do this is late January and early February."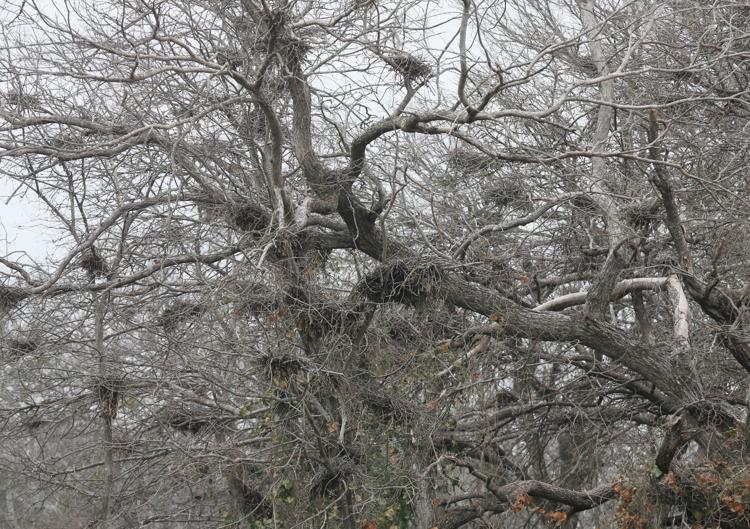 Egrets, which fly between the United States and Canada, are protected along with many other species under the Migratory Bird Treaty Act of 1918, which is intended to ensure wildlife diversity and conservation.
"They nest communally, so that means nests are usually within an arm's length from the next nest," said Cliff Shackelford, a Texas Parks and Wildlife Department ornithologist. "If you get hundreds of nests in close proximity, then pooping is a problem when you have dozens and dozens of pairs that close together and it is in someone's yard or on cars parked underneath."
Because of the law, the birds' nests cannot be disturbed once they become active, typically around the beginning of March. Mating season typically lasts until August.
"We've spent days hauling and mowing some of these properties," Public Works Director Herbert Blomquist said, standing at a property along San Jacinto Street on Thursday. "We had five 12-yard dump truck loads that we hauled away from one property, and we are going to keep working on this as long as we can."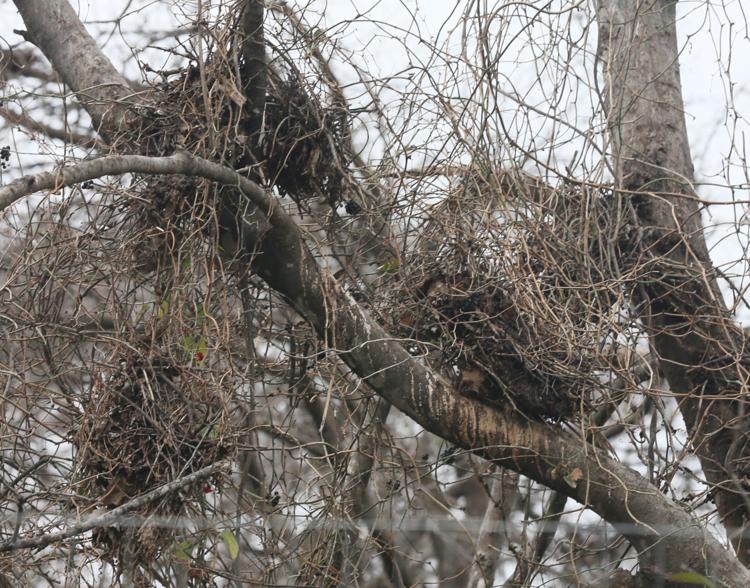 Bellmead Police Chief Daniel Porter joined Blomquist while crews evaluated properties. Porter said the city is working with property owners and seeking compliance to clear trees and nesting sites before egrets return, but the city is taking forcible action if property owners do not respond to city notices.
"We do everything we can to work with the property owner to abate it on their own so the city doesn't have to get involved in the abatement process," Porter said.
Shackelford said cattle egrets are the only types of the species that like to gather in large numbers. He said they are creatures of habit and like to return to known nesting spots.
Bellmead has gotten cooperation from at least four of the eight properties targeted in its egret control efforts. Zakhary said the city will file liens against property owners to be able to take the property under the city's control if necessary to limit the birds.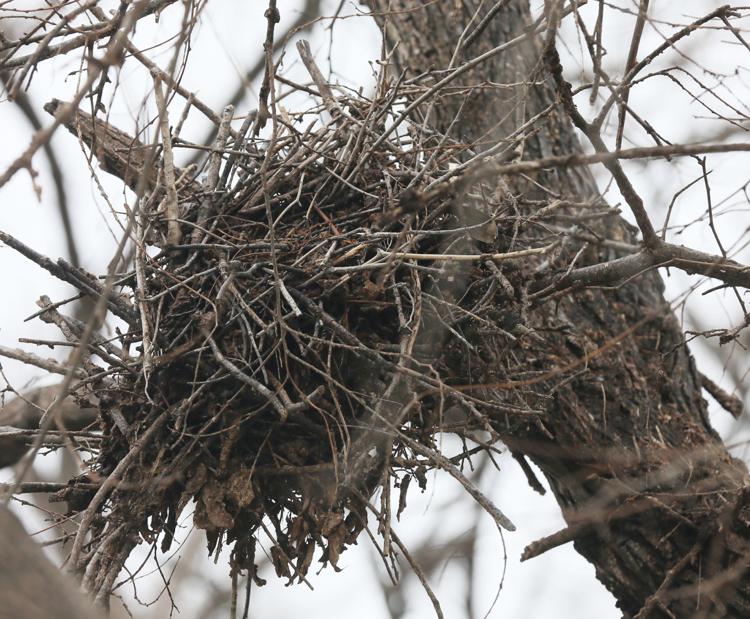 Zakhary said the birds can be destructive to properties because their waste accumulates in a concentrated area. He said the egret effort is one of several things officials are focusing on to beautify the city.
"Whether it's trying to clean up blighted properties, abandoned homes, vacant homes or street improvements, this is all a part of trying to do a complete city overhaul," Zakhary said. "I feel like the city of Bellmead deserves a clean and safe place to call home."