A vacant Woodway house burned early Saturday in the 200 block of Cypress Court, Woodway Public Safety Director Bret Crook said.
Crews responded and started battling the fire after a neighbor called shortly before 2:30 a.m., Crook said.
The homeowners are in the process of moving and were staying at their new residence, he said. Many of their belongings in the house were packed.
The cause of the fire is not yet known, but reports of lightning in the area at the time are being investigated by the fire marshal, Crook said. The owners' insurance company is also investigating.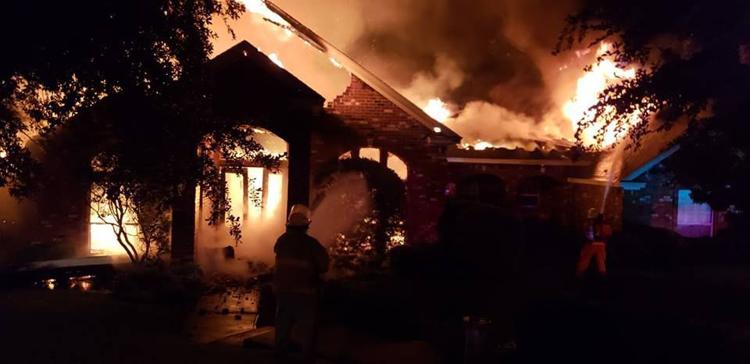 Crook said this is the second structural fire in Woodway within the week.
"With us, when it gets dry, we seem to have more," Crook said. "With electrical storms going on, we seem to have more. … Hopefully on both of these, that's what it'll end up being."