Waco Fire Station No. 5 crews will soon be back in a home base of their own, and its Bagby Avenue location will position them to protect growing areas of the city.
"We've made progress, and it is an actual physical building at this time with the projected completion date in September 2019," Waco Fire Chief Bobby Tatum said. "There have been some delays because of the rain we've had in the last couple of weeks, but they are working diligently to stay on task and complete the station."
For the past three years, Station No. 5 crews have been temporarily housed in the Central Fire Station with fire administration, at 1016 Columbus Ave. The department moved out of the old Station No. 5 at 2624 Speight Ave. in early 2016. The 60-year-old building needed costly repairs, and the city decided the money would be better spent on a new station in a more strategic location at 4515 Bagby Ave., near Bagby Avenue and New Road.
"This fire station replaces the old Fire Station No. 5 on Speight that was built in 1958," Tatum said. "It is being relocated here to improve our response times to the Central Texas Marketplace, parts of (Interstate) 35, and be close to the growing areas of our city."
A fire station that has served South Waco for almost 60 years is permanently closed, with it…
With a cost projection of $2.75 million, the new station will include an office for a battalion chief and living quarters for firefighters. Tatum said updated equipment and safety features that should be standard for modern firehouses will also be included in the new station.
"The architectural design of this station is going to be different from any of our current stations," he said. "We've looked at what we've accomplished in the past and we want to improve on our fire stations, but also take into consideration the comfort of the firefighters who are there for 24 hours per shift."
New to Station No. 5, the building will be open to the public during business hours so residents can consult with firefighters on any noninvasive health concerns. A public restroom and water fountain will also be available.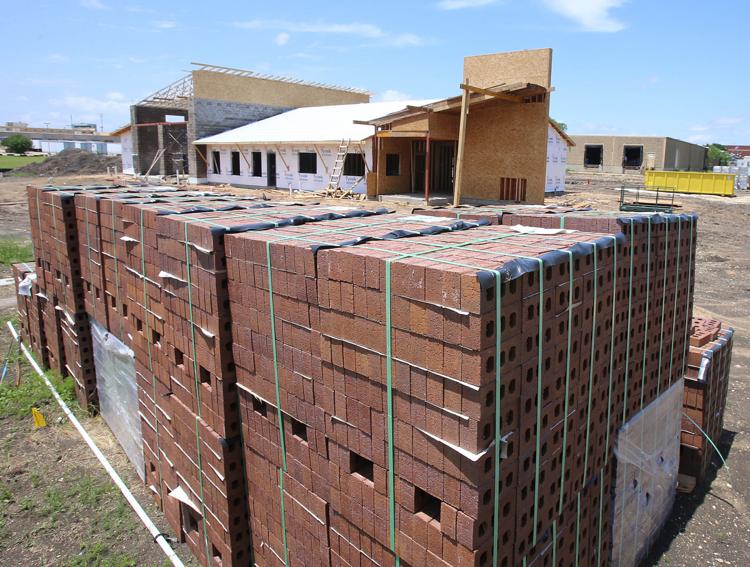 "We want to build a station that fits into the station and is a part of the community," Tatum said. "We want to be involved, meet the neighbors and to see the benefits of having a fire station in their neighborhood."
Although weather pushed back the anticipated completion date from August to September, an open house is planned for the fall, Tatum said.
Station No. 6
Design work is also continuing for Station No. 6's move from an undersized building at 2800 Bosque Blvd. to the site of the former 25th Street Theatre at 1006 N. 25th St.
"The architect with Station No. 6 is coming up with a design, a mockup," Tatum said. "Once it's complete, there will be community input for what the station will look like. We also want to inform the public what parts of the current theater can be saved, if any, and then we will start the bid process to hire a general contractor."
The city bought the long-vacant 73-year-old 25th Street Theatre building in May last year with plans to remodel it for use by the department. By December, staffers determined damage to the structure was too extensive for a remodel to be feasible.
City of Waco officials have dropped efforts to save the former 25th Street Theatre building …
The property will still house Station No. 6 and headquarters for the Waco Fire Department, but they will be in a new building, with an estimated project cost of $5.1 million.
City leaders have also discussed building a new fire station in the next three to five years, Station No. 16, in the area of Ritchie Road and Panther Way in far western Waco, where residential development is booming. Beyond plans already under development, the department's facilities are well situated, Tatum said.
"We have strategically looked at where each of our fire stations are located and we don't think we will have to build another station for the next several years," Tatum said. "We want to make sure we provide the best quick and fast fire coverage for these areas in looking toward the future."