Skies may be sunny, but water is rising at Lake Waco and the Brazos River through Waco, closing parts of the riverwalk, lake parks and boat ramps.
Lake Waco was 16.3 feet higher than normal Tuesday and expected to rise as recent rainfall works its way down the North Bosque River upstream of the lake. All the lake boat ramps and parks will be closed for several weeks except for Midway Park campground, part of Reynolds Creek Park, the dam trail and the spillway area at Bosque Park.
At more than 478 feet above sea level, the flooded lake was releasing water Tuesday at the rate of 2,700 cubic feet per second, contributing to rising levels in the Brazos at Waco. Lake Aquilla was about 11 feet higher than normal and releasing 876 cubic feet per second toward the Brazos.
But their impact on the river was eclipsed by Lake Whitney some 30 miles upstream of Waco. At 22 feet above normal, the lake was releasing 20,912 cubic feet per second into the Brazos.
At Waco near La Salle Avenue, the river was flowing at more than 20,000 cubic feet per second, having risen more than 10 feet since Sunday to 17 feet. The National Weather Service predicted the river would reach 19.1 feet Wednesday morning.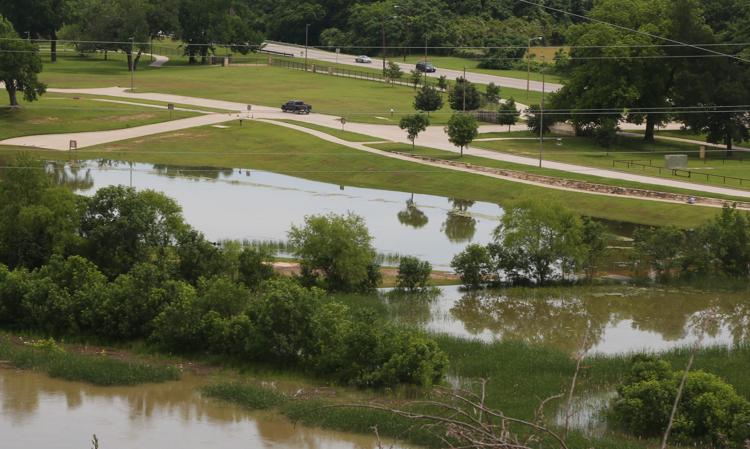 The high water, which came from widespread storms that dumped 4.73 inches on Waco between May 2 and May 11, left concrete walkways flooded on both sides of the river.
"Currently, we have the riverwalk within downtown blocked off," said Jonathan Cook, interim parks director for the city of Waco. "The boat ramps are closed. … We expect water to be flowing at the same rates as last October."
He said the city's section of the river, called Lake Brazos, is closed to watercraft until further notice because of high water.
"It's really because of the pace of the water," he said. "It's hard, especially this time of year when more and more people are getting out on the river and wanting to fish."
Lake Waco and Lake Whitney are among a half-dozen U.S. Army Corps of Engineers flood control lakes that are holding back water from the Brazos River to protect downstream communities.
"We've been holding back water because of all the rain," said Courtney Heuring, Corps of Engineers park ranger at Lake Waco. "It would definitely be worse if we weren't holding it back."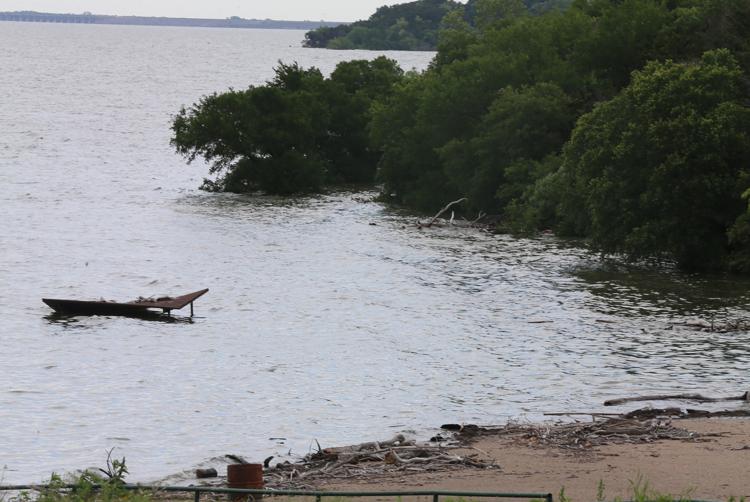 In Rosharon, south of Houston, the Brazos River crested at 87,770 cubic feet per second on Saturday and remained in moderate flood stage Tuesday.
Heuring said high water at Lake Waco could take a few weeks to subside, and roads cannot be reopened until 14 days after they emerge from the water. That means mid-June is the earliest the parks could reopen, assuming no more major rainfall.
The National Weather Service is forecasting a 70% chance of thunderstorms Saturday.
Heuring said that once lake levels are back to normal, volunteers will be welcomed to help clean up parks. Volunteers can call the Corps office at 756-5359.