Congressman Bill Flores scurried through his legislative update Tuesday at the McLennan County Republican Women meeting. He said he was keenly aware the large crowd did not come to hear him talk about improvements to the nation's infrastructure.
Flores, who is not opposed in the March 6 Republican primary, knew the group came to hear from the candidates in McLennan County's most hotly contested primary battle, Abel Reyna and Barry Johnson.
Reyna, the son of former DA and 10th Court of Appeals Court Justice Felipe Reyna, is seeking his third term as district attorney, while Johnson, the son of longtime Judge Joe N. Johnson, said it is time for a change.
The format laid out by the group called for the candidates to talk about what "skill sets" they bring to the DA's office.
But Johnson could not refrain from talking about the developments of the past week in which Reyna dismissed 13 Twin Peaks shootout cases, refused eight others that were not indicted and recused his office from two other bikers' cases hours before a hearing at which two bikers intended to seek his disqualification from their cases.
By dismissing the case and recusing himself in the other, Reyna avoided the hearing and the airing of possible damaging testimony from his former first assistant, a retired police detective and his former longtime administrative assistant.
"A lot of things changed last week in the district attorney's race," Johnson said. "They sure did. And those things showed just what I have been saying in my campaign. The current DA has put justice in jeopardy in McLennan County, and the recent events of dismissing those 20 cases have proven me correct.
"By dismissing those cases and recusing others, Mr. Reyna has all but admitted, in my opinion, the misconduct in how he has mishandled those Twin Peaks cases. Mr. Reyna's political ambition has not only jeopardized justice in McLennan County, but will also cost McLennan County taxpayers millions of dollars."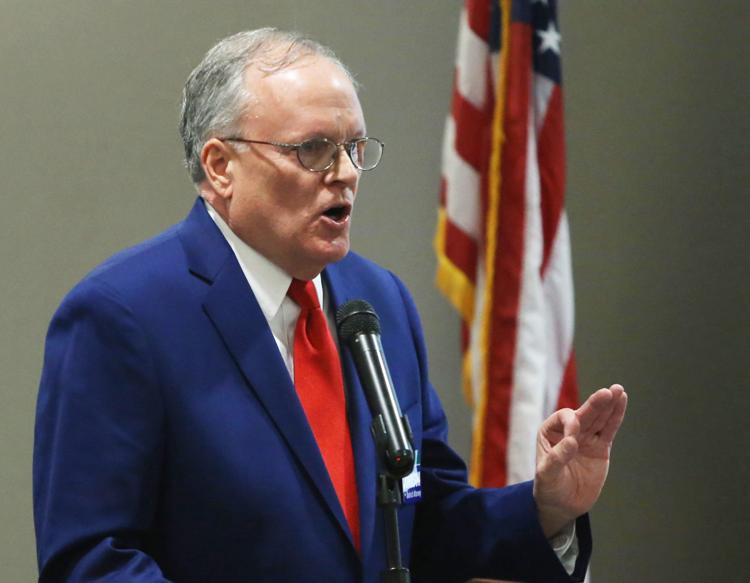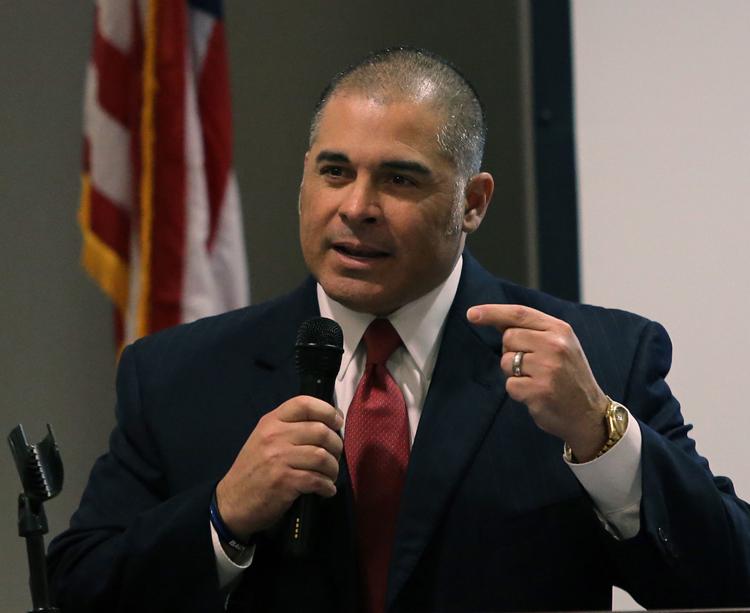 Reyna, who said he would stick to the format, said he honed his legal skills by practicing "elevator law," taking every case at first that walked off the elevator and into his law office. He said he took what he learned as a criminal defense attorney and applied that to his role as top prosecutor, passing along to his assistants things to look out for when dealing with attorneys and their clients.
"The results are clear," Reyna said. "Keep in mind, while we talk about our fathers in the courthouse, my grandfather was the janitor in that courthouse. He was the very one who cleaned that courthouse, and his eulogy, which was read by Chief Justice Bob Thomas, sits on the wall of my office. That reminds me of who I am every day and the integrity of that Reyna name and what you expect out of me."
Since Reyna took office, he said crime is down, his office has commanded tougher plea bargains and earned 110 life sentences, returned millions of dollars to merchants through the hot check department and returned money to the county through good stewardship of his annual budgets.
Reyna said he is frequently asked how he "stands strong" while he is under such withering criticism and allegations of drug use and a reported FBI investigation into corruption and political favoritism.
"Friends, faith and family," Reyna said, referring to a verse in Exodus that says, "The Lord will fight for you while you keep silent."
Early voting in the primaries starts Feb. 20 and runs through March 2.