The parents of Waco Independent School District students can rest easy knowing their children will be fed at school, regardless of whether they remember to pack a lunch.
Starting this year, every Waco ISD student will receive free breakfast and lunch from the cafeteria thanks to a federal program through the U.S. Department of Agriculture.
"I'm thrilled to death," said Clifford Reece, the district's child nutrition director. "We've always had universal free breakfast, but this is the first opportunity that we will be able to offer free lunch to all the students."
Parents should receive a letter in the mail informing families of the new free nutrition program, Reece said. About 80 percent of students in the district would qualify for free or reduced-price lunches without the new program.
"Now as a parent you don't have to worry about filling out an application or worry about eligibility," Reece said. "I've had several calls about that. As a parent, it takes a lot of issues off their back."
The percentage of economically disadvantaged students in the district outpaces the state average by almost 30 percent, according to Texas Education Agency data.
"Too many of our students face challenges outside the classroom that impede their ability to succeed in the classroom," Superintendent A. Marcus Nelson said. "Food insecurity is one of those. We can't expect our students to focus on learning if they're hungry and don't know where their next meal is coming from. Being approved for CEP will make it easier to ensure that every student in Waco ISD has access to good, nourishing meals."
Earlier this summer, Reece applied for the lunch program through the USDA's Community Eligibility Provision. He received news of the application's approval, coincidentally, during a meeting with Nelson last week, he said.
"It's extremely exciting because there are a lot of kids, unfortunately, and it's sad, who are on a reduced meal plan, and in some cases a paid meal plan, that haven't hit the threshold to become a reduced (meal plan) student or become a free (meal plan) student, and they can't afford it," Reece said. "Well, now all those kids are going to eat for free."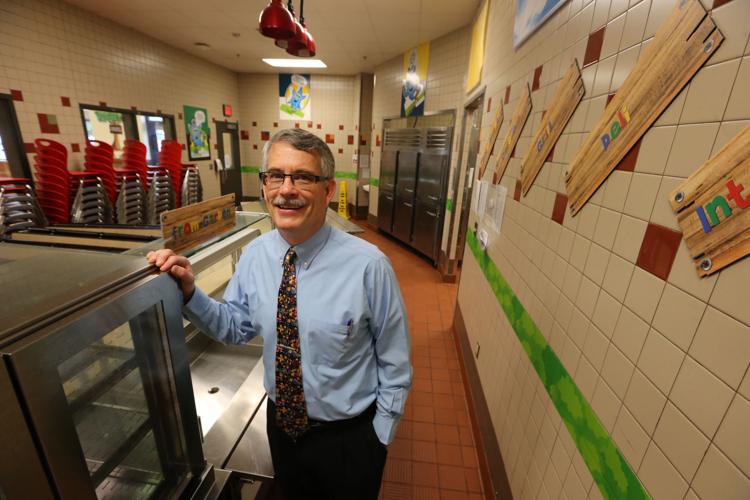 By waiving the cost of all students' meals, Reece said he hopes students will no longer be bullied because of their lunch line status.
"It takes away some of that unwritten stigma that you or I might not necessarily see, but unfortunately it does exist," he said.
Cafeteria staff will no longer have to pull students aside because of a negative balance, and school administrative personnel will not have to mail letters to parents about overdue lunch fees, he said.
"There are so many different aspects of it that make it so nice, but the bottom line is we get to feed everybody for free and that's the biggest part of it," he said.
In Texas, one in five children lives in poverty, according to a report from the nonprofit Food Research and Action Center. A larger percentage of impoverished children attend Texas public schools. According to TEA data, 58.7 percent the student population is classified as economically disadvantaged in the average Texas public school.
If Reece has his way, the district will offer a third free meal on select campuses, he said.
A supper program is likely to debut this year, but when and where depends on application approvals and a number of logistical considerations, Reece said.