Some might be hesitant to let high school students file their tax returns for them, but Adela Gonzales implicitly trusts the Waco ISD students who offer the service.
After all, this will be the third year she has chosen to let University High School students file her income tax return for her.
The best part? It is free.
University High and Baylor University students will help the public file tax returns with the IRS every Tuesday and Thursday until the April 15 deadline. The service is available from 5 to 8 p.m. at University High School, 3201 S. New Road.
This is the 15th year Waco ISD high school students have offered assistance in filing tax returns. In that time, the students have electronically filed thousands of tax returns, totaling more than $41 million in refunds, said Angelo Ochoa, the accounting and finance teacher at University High who leads the program.
And the program is still quite popular. Just before 5 p.m. Thursday, 58 people were waiting in chairs lined up against the tan cinder block walls of the high school to get help with their tax returns.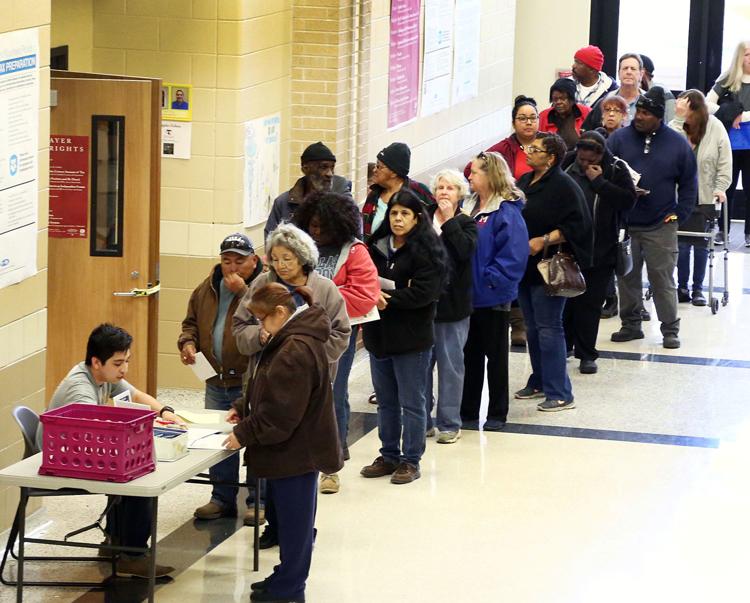 About 85 students participate in the program to help people file tax returns, but they do not all help every night. They must be certified through the IRS to offer the service, said Marlayna Massey, another business and accounting teacher at University High.
Senior Antonio Perez said he participates because it is an opportunity to help others who may not be able to afford to pay for a professional tax service, and it is a chance to become skilled in a necessary "adult" task.
"No matter who you are or what you do, you have to file taxes," Perez said.
This is the fourth year he has helped with the program. He has an advanced certification, so the other students helping Thursday evening often tugged at the purple sleeves of his letterman jacket to seek his advice.
Ochoa said he thinks the students participate because it is a chance to hang out with their friends after school while helping people. The food donations do not hurt either, he said.
"They don't get the chance to help out complete strangers that often," Ochoa said.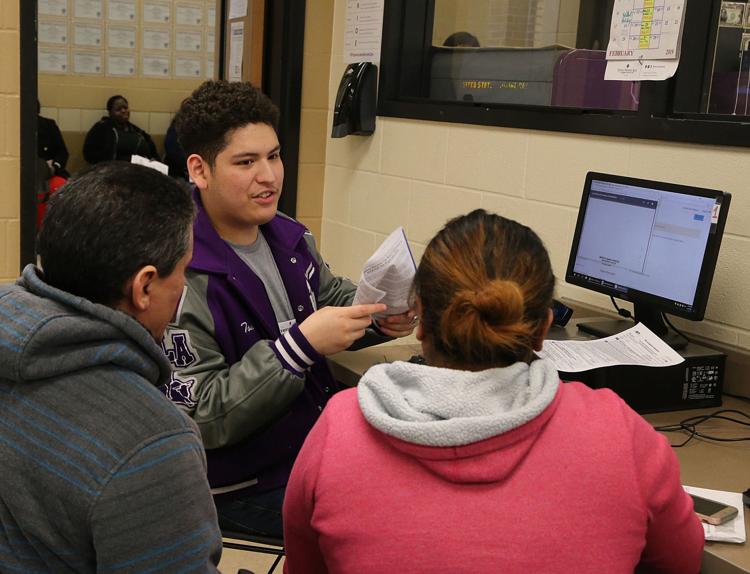 And they all, including Perez, praised the community for donating food. Wingstop, Chick-fil-A, Raising Cane's and some churches have helped feed the students.
Anyone concerned about asking students for help filing their tax returns should know that a teacher must review each student's work before returns are filed, Ochoa said. He said the students have a "very low" rejection rate, and when returns are rejected, it is usually not a student error.
To get help filing from the students, bring:
government-issued identification
Social Security card for the filer and any dependents or spouses
any tax forms received for the year, such as a W2, 1099 or 1098.