Waco Independent School District's new police dog, Dalton, took a stroll around West Avenue Elementary School with alert eyes, perky ears and a shiny police badge on the center of his chest.
His four paws are getting used to his first month in Waco ISD schools.
"He is a very good dog," Waco ISD police Officer Larry Martinez said. "He is very alert and we are still getting to know campus, but it's going well."
Dalton, a 3-year-old Dutch shepherd, joined the district's police department this month after the department retired its last dog, Gero, in June. Dalton was born in Sint-Oedenrode, Netherlands, where he started his training at Police Dogs Centre Holland and learned commands in Dutch.
Partnered with Martinez as his handler, Dalton started hitting school facilities this month after training in Louisiana.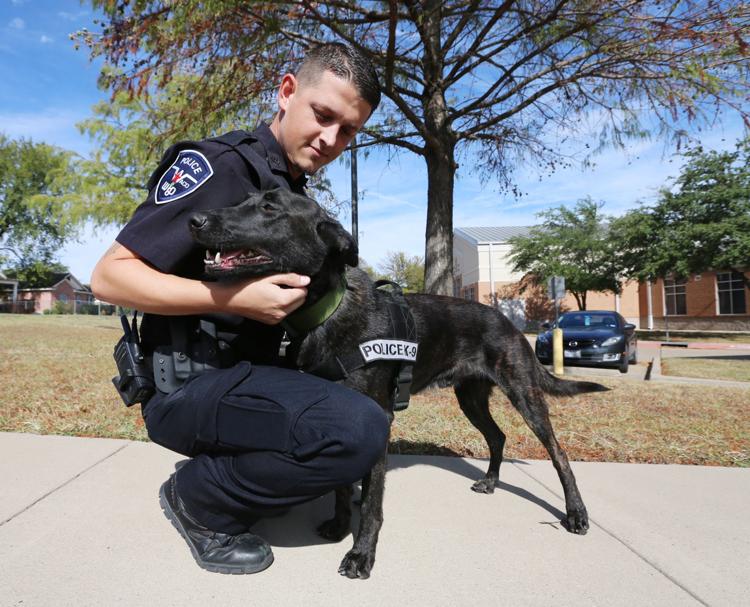 "He came from the Netherlands, where he was trained strictly on narcotics detection, and then a company from Louisiana bought him. They transferred him to Louisiana and he went through further training," Martinez said. "I went down there and spent four weeks training with him in Louisiana before he came up to Waco about a month ago."
Acting as the newest police dog handler, Martinez said Dalton has made a smooth transition to Waco. Waco ISD Police Chief David Williams said Dalton and Martinez will split their time between all 25 school campuses for drug detection, crime deterrence and work in the community.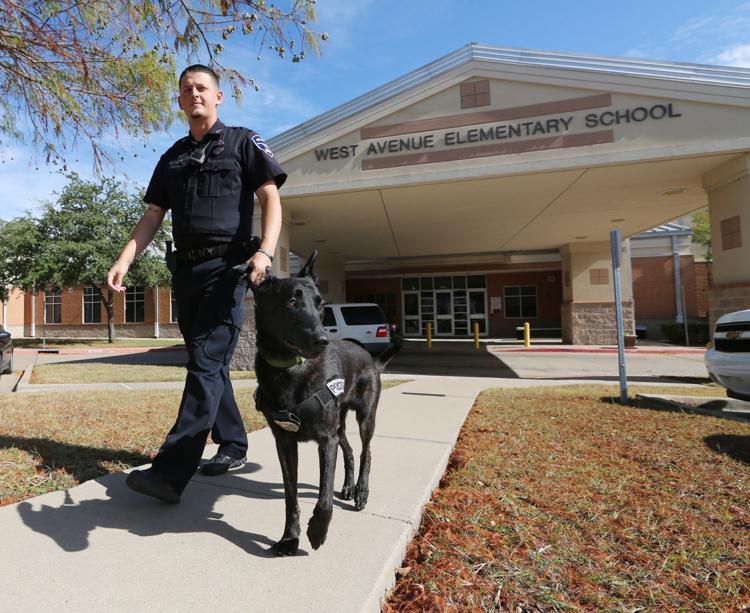 "He is not only a deterrent, but he will detect if anything is on these campuses and get things away to provide the safety and security for children so they can get a better education," Williams said. "If you feel safe, you'll learn, and if our teachers feel safe, they will teach without any kind of distractions in our schools."
Waco ISD partnered with K9s4Cops, a Houston-based nonprofit that helps law enforcement agencies buy dogs and fund training. The nonprofit also helped the district buy its last dog, Williams said.
In the next few weeks, Dalton and Martinez will make their way to every school for introductions between calls for service.