When Hazel Rowe was 9 years old, her grandmother recruited her to teach a Sunday school class in Forney, about 40 miles east of Dallas.
Rowe said she was "conscripted" to start teaching the class but soon realized how much she enjoyed interacting with children.
That was the Waco Independent School District interim superintendent's introduction to teaching, and she was hooked. She has been in a classroom ever since.
At 75, Rowe returned to Waco ISD after A. Marcus Nelson resigned as superintendent March 21, two weeks after his misdemeanor marijuana arrest in Robertson County. A Texas Department of Public Safety trooper stopped Nelson for a traffic violation and found less than 2 ounces of marijuana in his vehicle, according to an arrest affidavit.
The board of trustees unanimously voted to name Rowe interim superintendent March 28. Rowe previously served as interim superintendent for the district during the 2001-02 school year.
Before March 28, Rowe served on the board of trustees of the in-district charter system known as Transformation Waco. She resigned from the board after being named interim superintendent because holding both positions would be a conflict of interest.
The Waco Independent School District Board of Trustees unanimously voted to name Hazel Rowe …
Transformation Waco CEO Robin McDurham said in a statement that she has enjoyed working with Rowe and looks forward to continue working with her in her new job.
"Over the years that I have known Dr. Rowe, I have always been impressed by her wisdom and the incredible range of her expertise," McDurham said. "Dr. Rowe has a deep commitment to helping students succeed, and I feel fortunate to work with her at this level."
Rowe grew up in Forney, attending the then-small town's segregated schools. She said Forney was small enough to realize the adage that it takes a village to raise a child.
"That was the world I knew," she said. "Because that was the world I knew, I thought everything was great."
The schools Rowe attended lacked adequate resources to educate all students, so community members stepped up to provide what they could. Rowe said that experience made her aware of the importance of giving students unlimited resources and opportunities, and she attributes her success at Texas Southern University to the teachers who mentored her.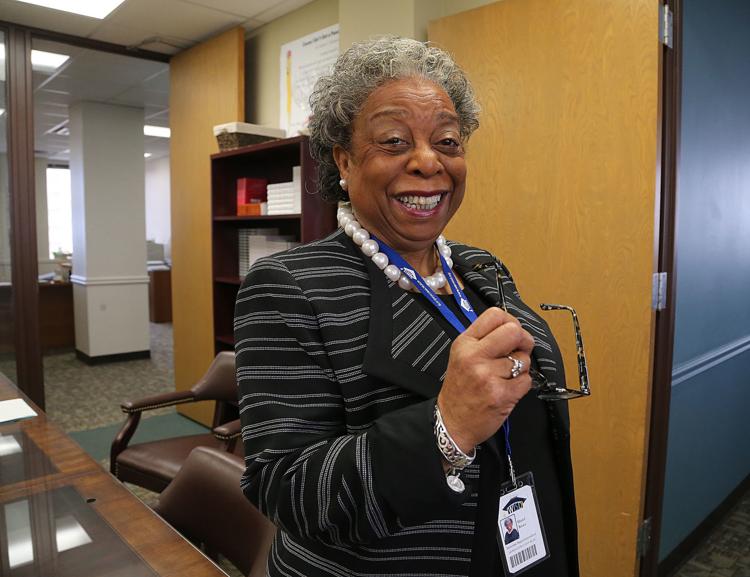 After earning her bachelor's degree in elementary education at Texas Southern University, Rowe went on to earn a master's degree in education administration from Tarleton State University and a doctorate in education administration from Texas A&M University.
Rowe first taught professionally as a reading instructor for at-risk high school students and adults in Clearfield, Utah. One of her students was George Foreman, the heavyweight boxing champion. She said she watched Foreman and many other students turn their lives around in the Job Corps program, a free government education and vocational training program initiated by President Lyndon B. Johnson.
Rowe next taught fourth grade at the McGuire Air Force Base in New Jersey. Her husband, Nathaniel, served in the Air Force during the Vietnam War, flitting back and forth to the Southeast Asian country. At one time, he spent a whole year in Vietnam, forcing Rowe to learn to become independent and "an advocate" for her family, she said.
Nathaniel, or Nate as friends knew him, died in October 2000. He was a Waco native, which is how Rowe landed in Central Texas.
Waco NAACP President Peaches Henry said the board of trustees ensured the momentum Waco ISD has gathered in the past year will continue to build with the appointment of Rowe as interim superintendent.
"Dr. Rowe is known and trusted by the community and will provide the stability we need right now," Henry said in an email. "She has the experience and expertise to lead the district. I, personally, have complete confidence in Dr. Rowe and look forward to working with her to support the students of Waco ISD."
Rowe spent 23 years working in Waco ISD schools. Her first teaching job in the district was at North Waco Elementary School as a fourth-grade teacher. She then served as assistant principal and principal of Crestview Elementary School before becoming the Waco ISD director of elementary operations.
Rowe also previously served as the district's assistant superintendent for campus operations and associate superintendent for school improvement. After her first term as interim superintendent ended in 2002, she accepted the position of executive director of the Region 12 Education Service Center in Waco. After retiring from the center in 2011, Rowe taught current and future educators in the doctoral program at the University of Mary Hardin-Baylor in Belton, as well as the alternative certification program at McLennan Community College.
While the district has changed since her last stint as interim superintendent, Rowe remains committed to student success. But this time around, she said she is much less nervous to helm the district. She is working on visiting campuses and meeting students and staff.
"One of the things I want to do is reassure them that they are not left alone and that I'm going to be supportive," Rowe said. "Going into what I call the 'testing season,' I think it's important for them to see me, and I want to see them to provide encouragement and to let them know there is a safety net here so that they can do the work they need to do for the rest of the school year."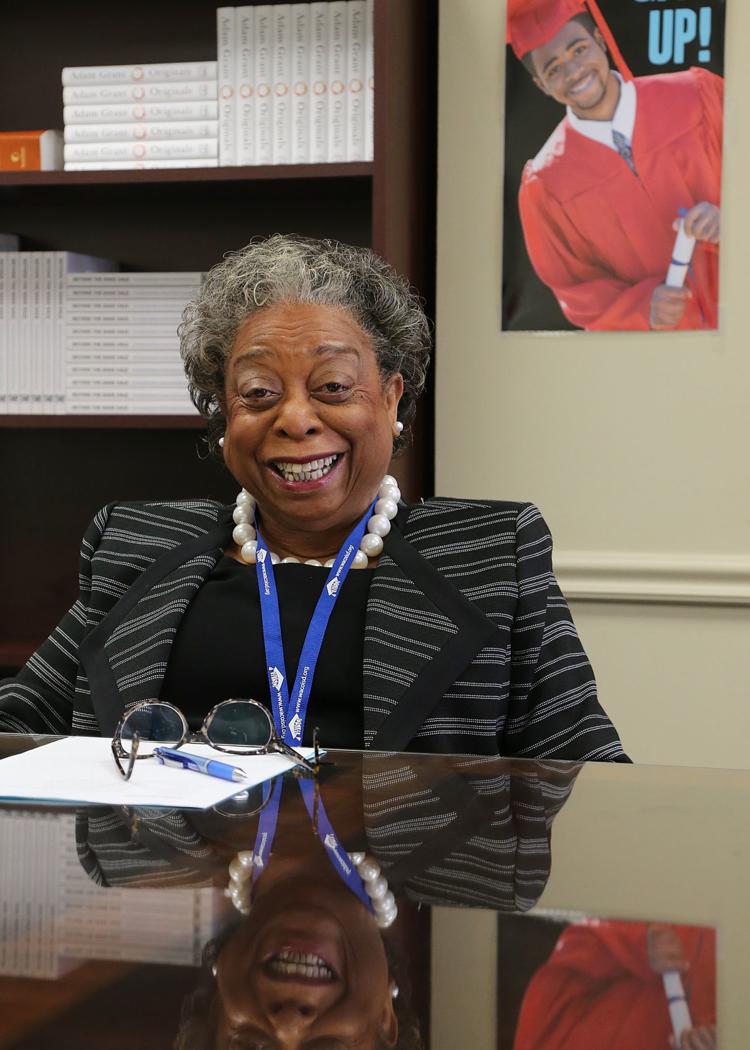 Rowe's main goal is to serve as a support system for district employees, as well as the other entities that buttress the district. She said she wants to make sure everybody stays connected.
"There is a tremendous amount of support in the city for the school district," she said. "I want to make sure we keep those lines of communication open so that we don't let people think they are not still needed. Because we need them."
Following in the footsteps of her predecessor, Rowe wants to build on the success of the five Transformation Waco schools and the community involvement that Nelson fostered.
"It's allowed us, as a community, to have a sense that we can do this, that when we stick together we can make things happen," Rowe said. "I applaud all of those efforts in bringing us all together as a city."
Pam Fischer, president of the Texas State Teachers Association's Waco chapter, said Rowe has the ability to bring people together. Fischer knew Rowe when she served as interim superintendent last time.
"It made all Waco ISD employees who know her feel more comfortable and confident in this interim," Fischer said of Rowe's appointment last month. "She is matter-of-fact, common sense and educationally savvy."
With such a warm reception, would Rowe consider staying on as superintendent permanently?
"No," Rowe said, without pausing to think.