The Waco Independent School District Board of Trustees met behind closed doors for more than four hours Tuesday night to deliberate potential consequences for Superintendent A. Marcus Nelson, who was arrested March 6 on a misdemeanor marijuana possession charge.
The school board emerged from executive session shortly before midnight and adjourned the meeting without taking any action. About 60 people remained in the boardroom out of the 243 who showed up for the 6:30 meeting.
The board meets again at 6 p.m. Thursday for an agenda review session, when they will have another opportunity to vote "regarding consequences and possible contract and employment implications" for the superintendent.
In an interview Sunday, Nelson told the Tribune-Herald he would seek the board's forgiveness and offer to use the incident as an opportunity to warn children about drugs and poor decision-making.
"I think everyone understands this is a significant decision, and the board is taking some time to give it careful consideration," district spokesman Kyle DeBeer said after the meeting. "One of the purposes of the meeting tonight was to hear directly from Dr. Nelson. Beyond that, they're giving this issue very careful consideration, and they will return on Thursday."
DeBeer said he does not know if Nelson would take more personal days off work, as the superintendent has since his arrest.
People started lining up outside the boardroom before 5 p.m. The district prepared an overflow room adjacent to the boardroom and a projector screen with audio outside the administration building, in case more than 250 people came to the meeting.
Audience members overwhelmingly supported keeping Nelson as superintendent. When school board President Pat Atkins asked audience members at the board meeting to stand if they were attending to support Nelson, almost everyone in the boardroom stood. Just a handful of people stood up when Atkins asked who was in attendance in opposition of keeping Nelson as superintendent.
Twenty-five people signed up to speak to the board at the meeting, but just 14 were able to before the board moved into closed session to meet with Nelson. Out of the 14 who voiced their opinions, only two people spoke against keeping Nelson as superintendent.
"It sends a bad message to our children that it's all right for our top administrator to engage in criminal activity," Bill Vannatta, a local attorney, said. "It's a violation of the state law to have possession of marijuana. Dr. Nelson knew it. He did it anyway."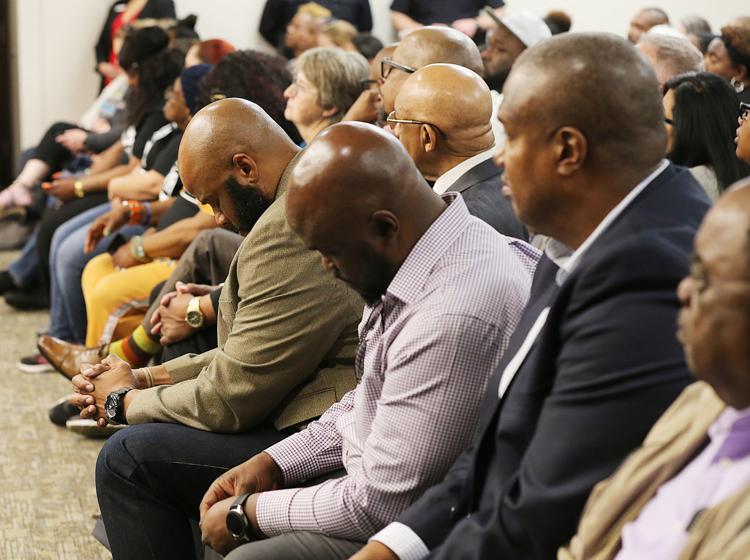 Vannatta mentioned a Tribune-Herald article from Sunday about a Waco ISD special education aide who was asked to resign after she was arrested on the same Class B misdemeanor marijuana possession charge as Nelson. The attorney asked board members if they would ask her to return to work for the district.
"We treat every individual differently," Vannatta said. "The problem is the law doesn't change for individuals. You cannot have a double standard. You must be consistent. You're sending the wrong message to our students."
Brigitte Eichenberg, a junior at Waco High School, said she has respected Nelson since he became Waco ISD superintendent, but the news of his arrest unsettled her.
"A few weeks ago in my physics class, a student I know was kicked out for using marijuana. He was taken out of Waco High," Eichenberg said. "So, the question that I wrestled with is: What message are we sending to the students if we're not holding our own superintendent to the same standard that we hold our own students to?"
Waco residents resoundingly spoke in support of Nelson, listing his accomplishments in his almost two years as superintendent and saying he could achieve much more if given the chance.
Waco NAACP President Peaches Henry said Nelson should remain superintendent because of the "transformational vision he has brought to the district, the impressive performance strides he has overseen in our schools and the measurable increase in community engagement he has achieved."
"The Waco ISD Board of Trustees must not allow a misdemeanor infraction to outweigh the considerable value of work that Dr. Nelson has done in this district," Henry said. "Retaining Dr. Nelson could send a powerful message to the students of Waco ISD. When students see us fail as adults, we have the ability to teach them a crucial lesson. They learn that in life we fail. We fail people, we fail systems, and we fail ourselves. Dr. Nelson will emphasize to students that we fail forward. They will see that an individual can take responsibility for a mistake, make amends and accept consequences."
Elizabeth Ligawa, parent of a Waco ISD student, said Nelson's arrest led her to have a conversation last week with her 9-year-old son that she did not want to have.
"I had to explain what marijuana was," Ligawa said. "I had to correct him because he thought it was a drink, and I had to explain to him also what it means when we break the law and what it means for his superintendent, who he has so much pride in, when he breaks the law. If you want to know what kids think, I can tell you what my son thinks. My son thinks that marijuana is wrong, but I've also told my son that when we make mistakes we have to own up to it and we have to take the consequences of what comes. We have to move forward together and not cower. We have to rise."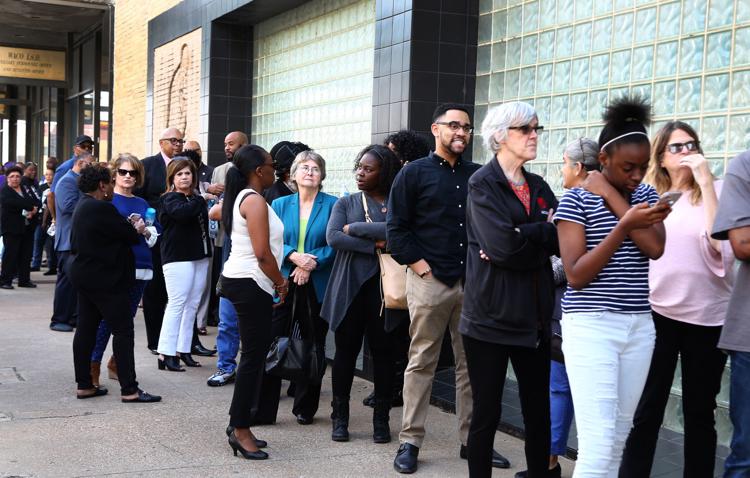 A state trooper stopped Nelson at about 9:25 p.m. March 6 on U.S. Highway 190/State Highway 6 outside of Hearne, about 55 miles southwest of Waco, for driving in the passing lane, according to an arrest affidavit.
Nelson said the arrest occurred when he was driving back from an interview with the Houston Independent School District board, although he said he was never a formal applicant for the superintendent position there. Before leaving Houston, he stopped at a friend's house, and in conversation, he mentioned he had chronic back pain, Nelson said.
The friend suggested Nelson try marijuana, and Nelson smoked "a small sample" at the house, he said. He said he was not under the influence hours later when the trooper stopped him.
Nelson was booked into Robertson County Jail in Franklin and released the next day on his own recognizance. On Friday, Nelson signed a plea agreement with the Robertson County District Attorney's Office and paid $500 to enter a pretrial diversion program. The charge will be dismissed if Nelson avoids trouble for 90 days.
Waco Independent School District Superintendent A. Marcus Nelson said he is remorseful for h…
Since his arrest, Nelson's supporters have rallied to his defense. More than 5,600 people have signed a petition to keep him in the position, and a group of pastors held a news conference last week to support him.
The school board hired Nelson in April 2017. He served as Laredo Independent School District superintendent from 2009 until he started in Waco in June 2017. The Texas Association of School Boards named Nelson the 2014 Superintendent of the Year.
The Waco school board renewed Nelson's contract in December, extending it through June 1, 2024. His annual salary is $272,000, plus benefits.
Nelson's contract states the board may suspend him without pay or terminate his contract for "good cause." The contract outlines multiple reasons that constitute "good cause" for suspension without pay or termination, including "illegal use of drugs, hallucinogens or other substances regulated by the Texas Controlled Substances Act" and "conviction of a felony or crime involving moral turpitude."