John Vasek was the Tom Landry of St. Louis and Reicher Catholic schools in Waco.
Many at the schools have drawn parallels to the legendary Dallas Cowboys coach while reflecting on the life of St. Louis's former principal and Reicher's former football coach, St. Louis Vice Principal Gayle Zucha said.
Vasek, of Waco, died Monday at age 93.
"Just in the way he dressed, the way he carried himself, I can never call him anything other than 'Mr. Vasek,' " Zucha said.
Services are pending with Wilkirson-Hatch-Bailey Funeral Home. Vasek changed many people's lives, Waco Independent School District Athletics Director Johnny Tusa said. Vasek coached at Waco schools after several years at Reicher and hired Tusa during that time.
"In many ways I wanted to emulate some of who he was," Tusa said. "He was pretty much like a father to me and a mentor and somebody I highly respected and looked up to."
Zucha said Vasek hired her in 2001, but she was already familiar with him because he was the principal when her daughter started second grade 26 years earlier. Many teachers still at St. Louis worked for Vasek while he was principal, she said.
"I'm going to miss him," she said.
Before his roles in school administration, Vasek was a local football legend. He led the Cougars to their first three state titles, in 1958, 1962 and 1963, and his name is prominently displayed on Reicher's athletics field house.
Reicher program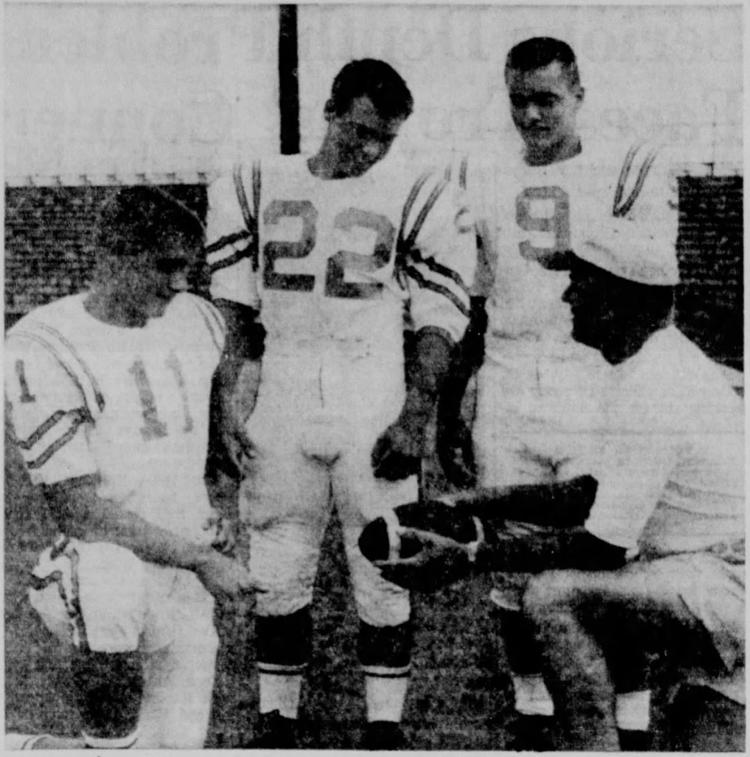 Vasek took over Reicher's fledgling football program in 1956, when the school was still known as Waco Catholic, and remained there for 12 years, according to Tribune-Herald archives.
Tusa said he first met Vasek when he played football for him at Richfield High School. Vasek was a brilliant tactician and a tough coach, Tusa said.
"He was pretty much the ultimate taskmaster," Tusa said.
Vasek hired Tusa in 1979 as the head coach at Jefferson-Moore High School. The duo maintained a friendship for many years to come.
"He changed the course of direction for a lot of individuals," he said.
Waco native Jim Bowen played for Vasek at Reicher High School.
"He was tough," Bowen said. "There were some players that he would get in their face every day and every practice and scream and holler at them and then there were other players he chose not to say anything to them. He knew how to handle the players. He adjusted his coaching style to the individual."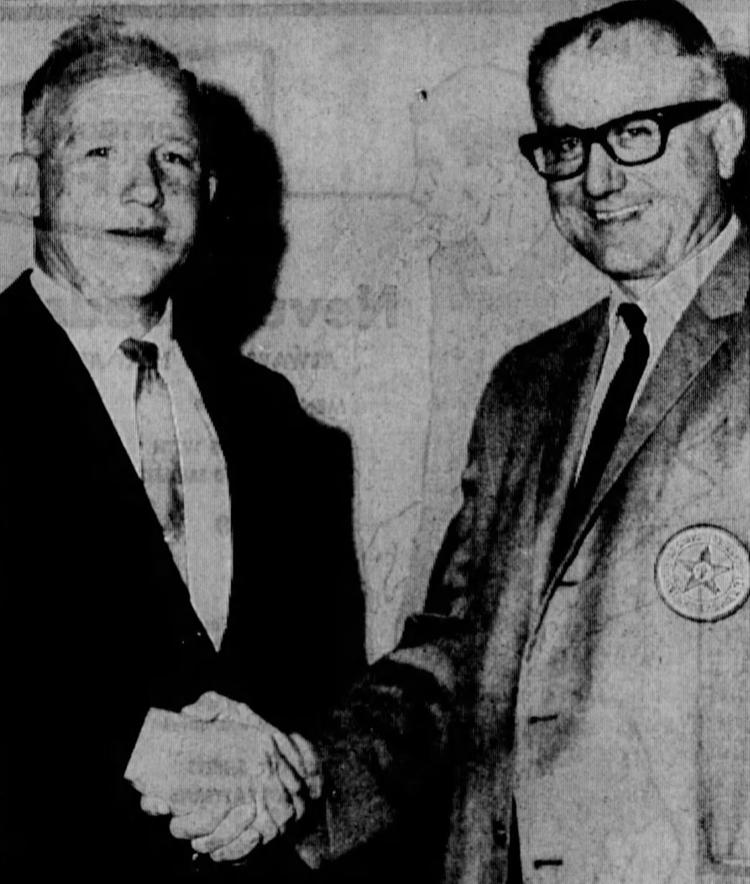 Bowen said Vasek gained the respect and earned the friendship of most of the football players' dads.
"We couldn't ever come home and complain about Coach Vasek because our dads always took up for the coach," Bowen said with a laugh.
Sculpting passion
After he stopped coaching, Vasek found a love in sculpting wood, collecting prize ribbons from art shows. His work graced the desks of former Gov. Ann Richards and former Land Commissioner Garry Mauro, according to the Tribune-Herald archives. He specialized in sculpting ducks, shorebirds and songbirds.
His determination and ability to inspire did not end with retirement, Bowen said.
"He got the most out of us, even as an adult," Bowen said. "He excelled in just about anything he did. He became a really good friend. I was afraid of him in high school."
Bowen said his wife was lucky enough to be given one of Vasek's birds, and Vasek started making one for every St. Louis PTA president.
"They are really remarkable," he said. "He was really amazing."