At least two Waco Independent School District trustees have raised concerns about the school board's pick for superintendent, including her ability to lead a district as diverse as Waco and her personal and professional ties to board president Angela Tekell.
Board members Norman Manning and Stephanie Korteweg both told the Tribune-Herald they worry Susan Kincannon, the Belton ISD superintendent and lone finalist for the open Waco ISD superintendent position, does not have enough experience with a student population that looks like Waco ISD's.
Manning also voiced concerns over Tekell's 11-year working history with Kincannon as Belton ISD's school board attorney and their accompanying friendship. The Tekells and the Kincannons share ownership of a house on the Brazos River with a couple of other people. The group rents out the house on Airbnb for $295 a night, according to the website listing.
Pat Atkins, Waco ISD's former school board president, sold his quarter interest in the property to the Kincannons in September 2018, and the transaction went through in January, he said.
Manning offered an example of another applicant who was an assistant superintendent in a large urban school district of 84,000 students and had experience with an 1882 partnership, like Transformation Waco, the in-district charter partnership with Waco ISD.
"I am not questioning her credentials," Manning said of Kincannon. "The questions in my mind are her experience in dealing with the situation we have in Waco, and I don't see it. To fight in the sand, you have to have a certain set of skills. To fight in the mountains, you have to have a certain set of skills, but you don't send that mountain fighter to the sand or the sand fighter to the mountains without some background experience or training."
Meanwhile, Tekell said she disclosed her relationship with Kincannon to all board members from the moment she found out her friend was applying for the job. Kincannon told Tekell she was applying, so Tekell told each board member individually that she knew one of the applicants before they received the superintendent applications in May.
"I wanted everyone to know before they got the packet that I have longtime personal and professional relationships with her. I did not think it was my place to tell her she could not apply for the job." Tekell said. "It's surprising to me now we're having the conversation at this point in the process because that's why I called everybody in May."
Korteweg echoed some of Manning's uneasiness and said she shares similar concerns about the demographics of Belton ISD students compared to Waco ISD students.
For example, about 45.5% of Belton ISD students are economically disadvantaged, compared to 77% of Waco ISD students, according to the Texas Education Agency website. Belton ISD has almost 12,000 students, almost 53% of whom are white, and Waco ISD has just under 15,000 students, almost 61% of whom are Hispanic.
Additionally, seven Waco ISD schools received an F rating from the state this year, while no Belton campuses did. One Belton campus, Southwest Elementary School, received a D.
"Her district looks very different than our district," Korteweg said. "My hesitancy comes with her lacking a proven record within a district similar to Waco."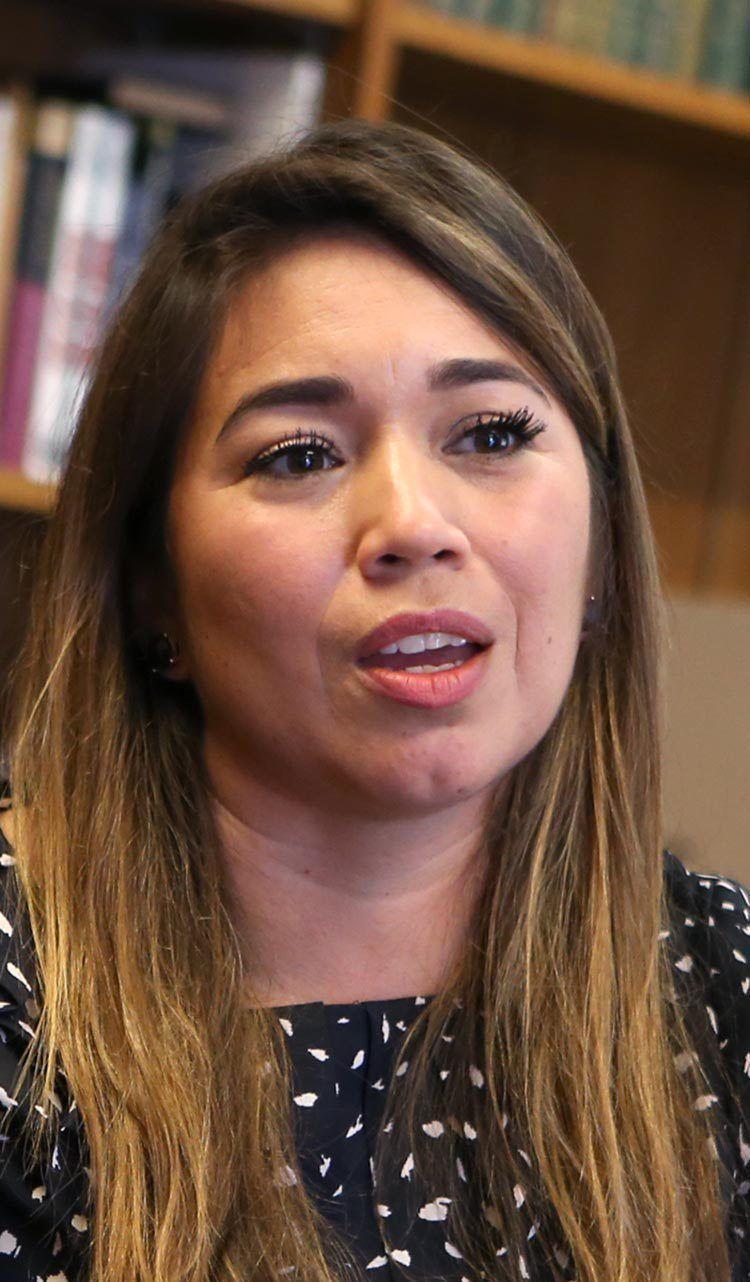 Korteweg said she did not attend the meeting when the board named the lone finalist because she needed more time to process her choices. The board voted 5-1, without Korteweg, to name Kincannon the lone finalist on Aug. 7. Manning cast the sole dissenting vote.
When the board announced the decision at the Aug. 7 meeting, no one from the school district or board publicly brought up for discussion Tekell's working relationship with Kincannon.
Manning, who has been on the board 10 years, said he feels like the board "rushed" the process of selecting a new superintendent after former superintendent A. Marcus Nelson resigned. Nelson resigned March 21, two weeks after his misdemeanor marijuana possession arrest in Robertson County.
"I, myself, believe I did not do my due diligence," Manning said.
With a goal of hiring a new superintendent before the start of this school year, the board decided to open a one-month window for applications, using the Texas Association of School Boards' Executive Search Services firm to assist with the superintendent search. Applications were due June 19. The board had five days to review 84 applications before meeting to discuss their top five candidates, Manning said.
"We may have missed somebody," he said.
The board brought in four candidates for the first round of interviews, but one candidate did not show up, leaving the board with three options, Manning said. When it came time for the second round of interviews the last week of July, the board was split between two candidates.
"Of course, when the final decision was made Dr. Kincannon was the final choice, but I made it clear I'm not voting for her," Manning said. "I question the point of your coming from a majority white district. We are a majority-minority district. This is totally inverse of where she's coming from. This tells me she is not that experienced in diversity."
Korteweg said she also questioned Kincannon's ability to lead Waco ISD because of the demographic differences in its student population compared to Belton ISD, where Kincannon has worked since 2000.
"I was looking for proven results, and I wasn't seeing them," she said. "That doesn't mean it can't happen. She is a gifted educator."
Manning said in a July 29 email to all the board members that he felt like Tekell should abstain from voting on selecting the new superintendent because of their close personal relationship. He referred to a situation in which he abstained from voting on a complaint against one of his relatives.
"As a school board member, I feel we must be fair and non-biased in our decision-making and voting," Manning wrote in the email. "Give each and every issue a fair and just decision."
Tekell said her personal knowledge of Kincannon's quality of work gave her insight into the candidate's expertise.
"The insinuation now by Norman is that there's even more to it, that there's some sort of bias that has not allowed me to think critically about whether she is the best candidate for the job. It completely discredits her body of work. It discredits the work of the board in that this was not my decision. It discredits the process altogether," Tekell said. "If I had any doubt about her ability to do the job, the last thing that I would have done is voted for her."
Manning and Korteweg said Tekell disclosed her relationship with Kincannon to them but not the full extent. But Tekell said her friendship with Kincannon presents no conflicts of interest.
"When she said she was interested in this position, my choice was to say, 'No, you can't apply because it's not in my self-interest. It's not good for Angela,'" Tekell said. "I made the decision that that wasn't appropriate."
Rachelle Warren, Belton ISD director of social and emotional learning, said Kincannon is more than capable of handling the challenges presented by Waco ISD and that her position reflects that. Part of Warren's job is to "create respectful, inclusive learning environments" and to make students feel safe in school, she said.
"As an educator, the challenges are really the same, no matter what the context is," Warren said. "What really changes are the faces and the nuances of the individual in the community."
Warren connected with Belton ISD as an anti-bias educator with the Anti-Defamation League, a human rights organization. District officials kept inviting her back because they wanted to ensure campus and district leaders were prepared for the array of differences in student demographics, she said.
"You would not have an anti-bias educator come again and again and again if you weren't willing to be open and honest about differences in your district," Warren said. "I have every reason to believe that kind of astute honesty will follow Dr. Kincannon to Waco ISD."
Manning and Korteweg both said they are willing to work with Kincannon, assuming she is hired at the Aug. 29 meeting, although Manning said he plans to vote against her contract.
"Waco ISD needs tweaking, not changes," Manning said. "She has the qualifications. She has the background. She has all the tools. She has a certain skill set, but her skill set may be the mountains and she's coming into the sands."