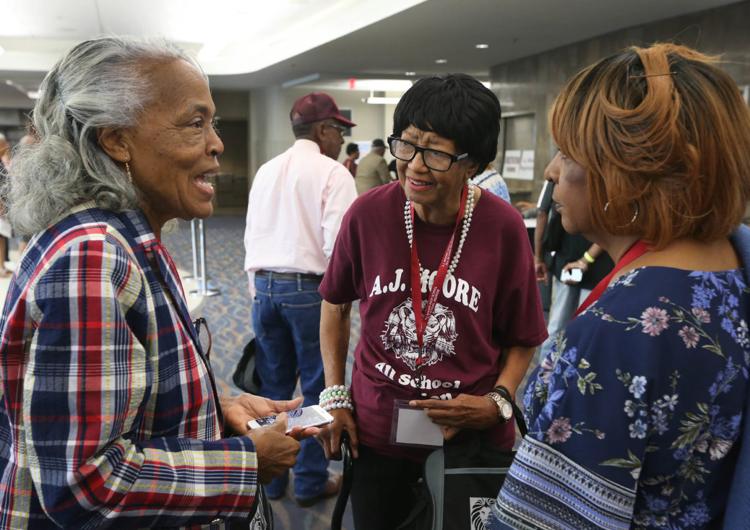 Two weeks before Lillian Manning graduated from A.J. Moore High School, the infamous May 11, 1953, tornado hit Waco and killed 114 people, including one of her cousins.
Her father was working out in the garden, planting cabbage, just before the tornado rolled into town. He had run out of seeds and contemplated going into town for more, when he looked up at the sky and thought he better stay home.
At the same time, Manning was working at the Baylor University student union when what she thought was a bad thunderstorm hit Waco. It was not until the next day she and many others realized a tornado had devastated the town.
Manning, 84, went on to graduate from the all-black high school on May 29 at New Hope Baptist Church on North Sixth Street, as the city was still picking up the pieces from the tornado.
Manning, who lives in Waco, reunited with some of her classmates Friday for the first day of the A.J. Moore High School 16th biennial reunion for all classes, held at the Waco Convention Center. The reunion runs through Sunday afternoon.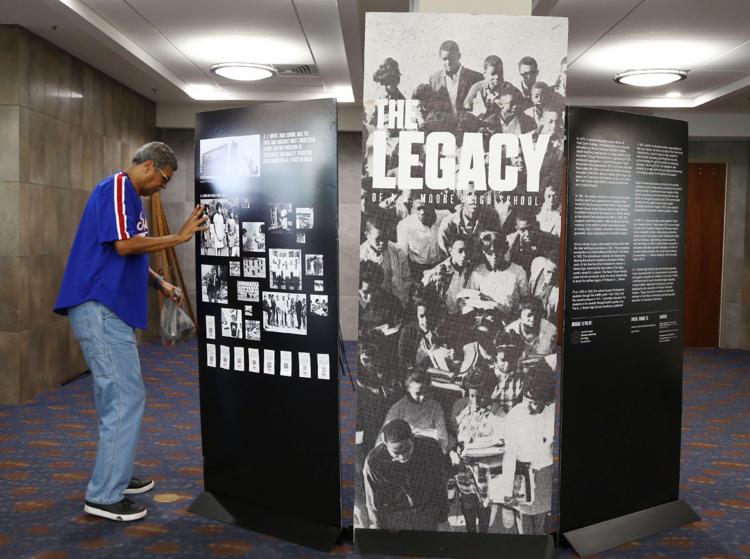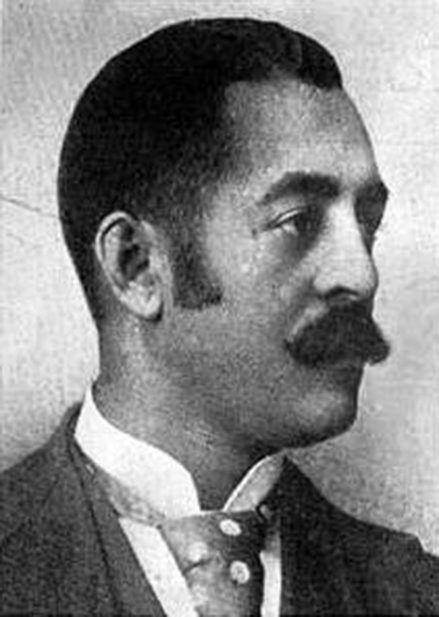 A.J. Moore High School took its name from Waco educator Alexander James Moore, who started a school for Waco's black population in his home in 1875. In 1881, the school moved to a building at Clay Avenue and River Street when its enrollment outgrew Moore's home. It was then called Second District Negro School. Moore served as principal until 1905.
The school building burned down in 1921, and a new school built two years later at 600 S. First St. opened with Moore's name in tribute to his work. That school housed grades kindergarten through 12 from 1923 to 1952, when it became a high school with grades seven through 12.
It closed in 1971 due to school desegregation and urban renewal, and was torn down. The Moore name continued to live on in Jefferson-Moore High School, the current location of Indian Spring Middle School. After Jefferson-Moore High School was closed in a Waco Independent School District consolidation in 1986, the name lived on at A.J. Moore Academy, which is now within University High School. Moore High's lion mascot also became the mascot for today's Waco High.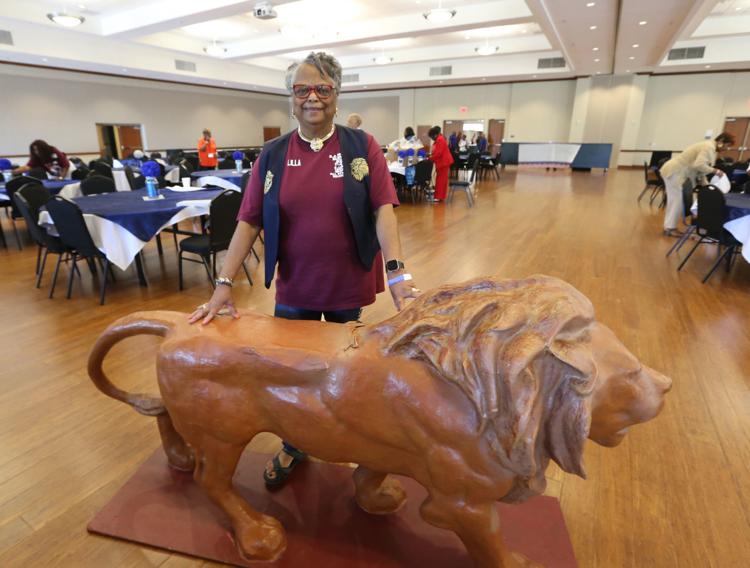 "A.J. Moore prepared me for the real world because the teachers were interested in me and wanted me to do well," Manning said at the reunion.
Manning went on to college after graduating from the high school for black students that operated in some form from 1875 to 1971. She graduated from Texas Southern University in Houston with a degree in social work and worked at Baylor University before getting a job in West Virginia. She attended graduate school in Nashville before earning her teaching certificate at Paul Quinn College in Waco.
Life came full-circle for Manning when she began her student teaching at A.J. Moore. She eventually moved on to work at Huston–Tillotson University in Austin for two years, before moving to New York to work at King's Park State Hospital, a psychiatric facility. She earned her master's degree from Clark Atlanta University, where she was able to see the body of Martin Luther King Jr. while it lay in state in 1968.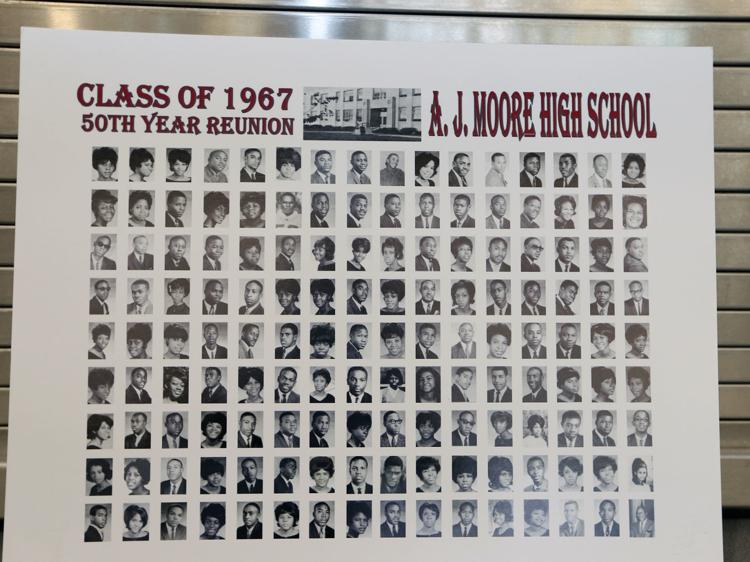 Many of the graduates of A.J. Moore told similar stories of success Friday, most of them veterans. The reunion honored veterans at a luncheon Friday, where they shared war stories between bites.
James McCoy, a 1963 graduate, said he joined the Army in 1966 and became a personnel records specialist. He landed that assignment because of the skills he gained as a typist at A.J. Moore.
"The Civil Rights Act had just been signed the year before," McCoy said. "It was very difficult, very challenging to be in the military if you were black, particularly if you weren't a cook."
He said the Army tried to get him out of the records office the entire three years he served. He said he was probably the only soldier to type up his own Article 15, a form of reprimand, twice. He got busted once.
"It was a real challenge. That was the unseen war that was being fought by the black soldiers still, even in that day," McCoy said. "It's one thing to be in combat in Vietnam. It's another thing to be in combat among your own peers in the Army."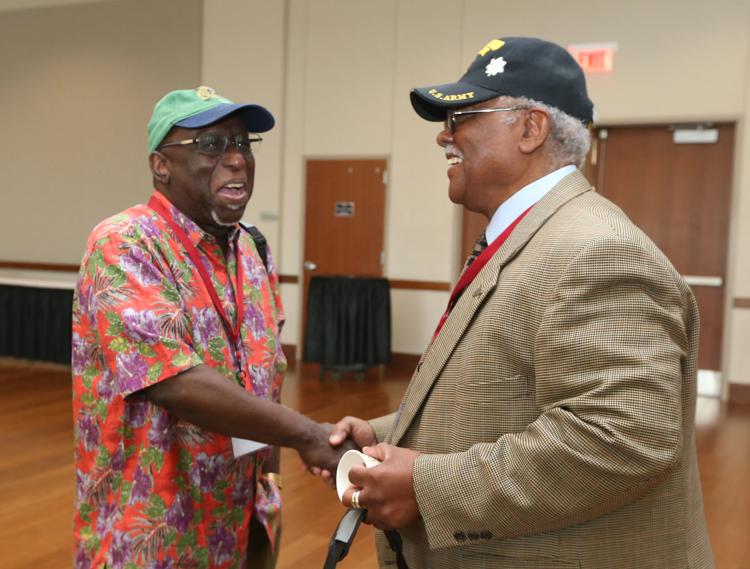 Donald Dorsey, a 1962 graduate, got drafted in 1966 after graduating from Prairie View University, now Prairie View A&M University.
Dorsey had completed the mandatory two years of ROTC at the university but never planned to join the military. He had aspirations of going to medical school and was visiting Howard University in Washington, D.C., when he received a notice to report back to Waco.
Dorsey's father told him to bring documentation with him to the draft office on Franklin Avenue to show that he could not join the military. He and his twin brother arrived at the office at 6 a.m.
"At 11 o'clock, I was on a bus headed for Fort Hood," he said. "Three months later, I was at Fort Polk down in Louisiana."
Dorsey had the choice to either become an infantryman or attend Officer Cadet School. He chose the latter but still ended up in Vietnam.
"In Vietnam, I experienced the terror of my life. I was a combat platoon leader in the Mekong Delta," he said. "I remember sitting out in a foxhole, knee-deep in water. I was so wet I felt like a frog. Because it was so terrifying, it caused me to reflect, and that experience in the military really helped me see where I had come from and helped me determine where I wanted to go. I was blessed not to be killed because the majority of second lieutenants who were combat platoon leaders over there didn't make it out, and disproportionately the number of brothers who went over there didn't make it home either."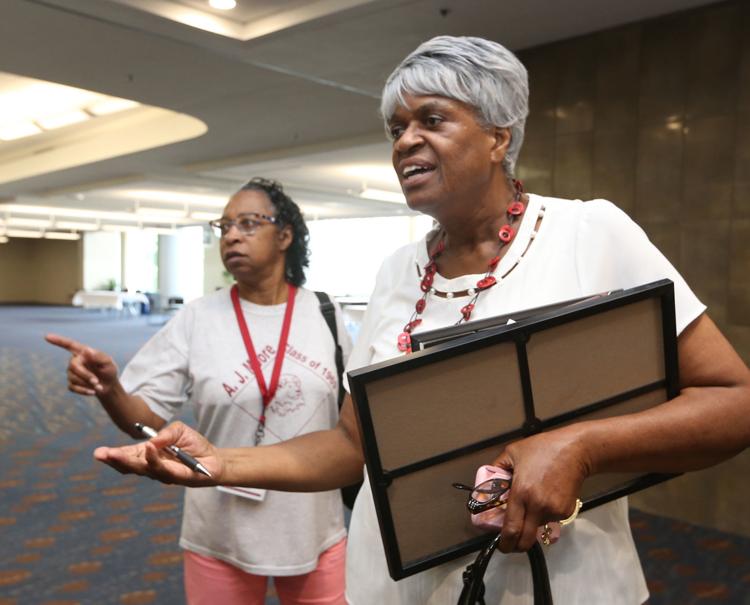 T.C. Webster, a 1961 graduate, was at Arlington State University, now University of Texas at Arlington, when he received his draft notice.
"It ceased my higher education, but in reality I am glad that happened because the military paid for my college," Webster said.
While serving in the military, he guarded secret poison gas reserves on Okinawa, which were scheduled to go to Vietnam if necessary, he said.
"But that's all I can tell you," he said.
Webster said he experienced racism in the military but mostly from the higher-ups. The rank-and-file had each other's backs. The first time anyone ever called him the "n-word" was when he entered the corporate world, after graduating from Texas A&M University-Commerce.
Growing up on a sharecropper farm in Harrison's Switch, Webster, 77, said he still owns the farmland in the historically black community southeast of Waco established by former slaves. The town had a primary school, but Webster had to go to Waco to attend high school.
"A.J. Moore was an asset to young men and women of color," he said. "We had great teachers that prepared students for the future. This has become very important for us to come back and remember our heritage."
Webster said he is proud to have attended A.J. Moore, although it was a segregated school. But that fact allowed him and other students to be proud to be black and proud to get an education.
Faye Howard, 69, said she continues to come to the reunions because of the connections she made at the school growing up and the new connections she makes at each reunion. She graduated from A.J. Moore in 1967.
"Everybody from that era, you never forget," Howard said. "There's nothing like your high school friends. That's why I keep coming back. Whenever you see them, it brings back all the memories. It's like coming home."