Woodgate Intermediate School librarian Beth Hair will tell you she has the best job in the school.
For her, there is no feeling quite like hearing students talk about a book they like. And she is not dissuaded by the "reluctant readers" who enter her domain of bright colors and full bookshelves. She knows she will convert them eventually.
But Hair is part of a breed whose numbers in many Texas public schools have taken a hit in recent years. Many districts have cut full-time certified librarian positions because of budget constraints, instead employing library aides at most schools.
This could be damaging to students. More than 21 state studies have found school librarians support student achievement, and schools with full-time certified librarians tend to have significantly higher test scores, according to the American Library Association.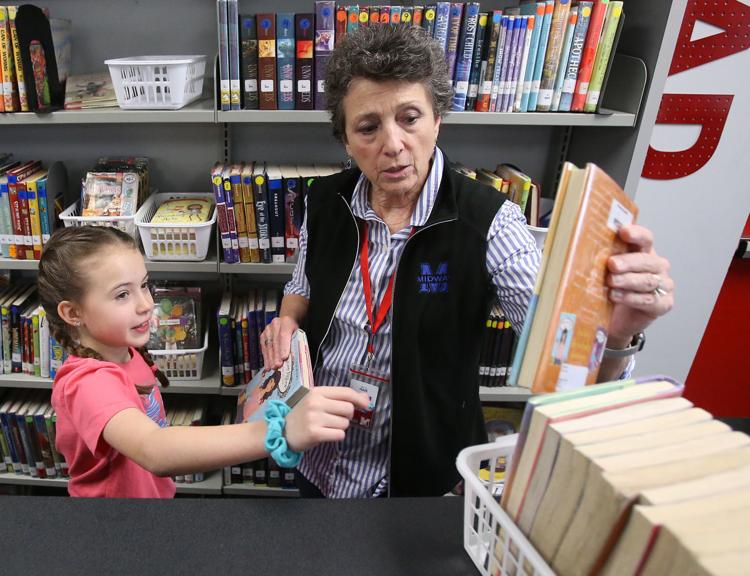 Midway ISD, where Hair works, staffs each of its 10 schools with a certified librarian. Comparatively, Waco ISD employs librarians at just three schools: Indian Spring Middle School and both Waco and University high schools. The other 23 waco ISD schools have library or multimedia aides.
Midway ISD has about 8,260 students, while Waco has more than 15,000.
San Angelo ISD, which also has about 15,000 students, employs 10 certified librarians. Like Waco ISD, the West Texas school district has library aides at schools where it does not have certified librarians.
"Due to the 2011 statewide budget reductions, we implemented the practice of hiring library aides at the elementary level and keeping certified librarians at the secondary level," San Angelo ISD spokeswoman Jennifer Crutchfield said. "We continue to look for innovative ways to meet the reading and learning needs of our students."
Waco ISD officials cited similar reasons for hiring library aides instead of librarians.
"The district moved away from librarians at every campus to a mix of librarians and library/multimedia aides after the 2011 session, when the Legislature cut $5.4 billion from funding for public education statewide," Waco ISD spokesman Kyle DeBeer said. "In some important ways, school districts still have not been made whole."
In 2010, Waco ISD had nine librarians, DeBeer said.
In Texas, school librarians must have completed at least two years of teaching and have a master's degree before becoming a certified school librarian, according to the Texas Education Agency website. The master's degree does not have to be in library and information science.
The requirement for classroom experience gives school librarians the ability to understand students' needs, said Nancy Jo Lambert, chairwoman of the Texas Association of School Librarians and a certified school librarian at Reedy High School in Frisco.
"A huge component of what I do in the school library is that I'm an instructional partner," Lambert said. "I work with teachers on a regular basis on my campus to collaborate and co-teach lessons, activities and projects. There's a lot a certified school librarian can bring to the table to impact student achievement in particular. I am always advocating for schools and districts to employ certified school librarians because of that expertise they bring in."
The school librarians association supports staffing libraries with librarians and aides that work together to serve the school, Lambert said. There are no laws that dictate who can work in the library, but state library standards recommend having a certified school librarian.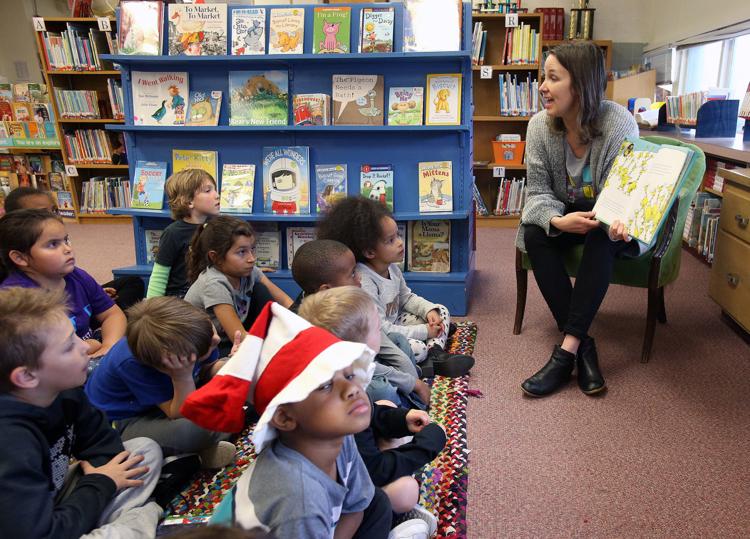 Some library aides are making efforts to reach students in the way certified librarians would. Dana Telep, library aide at Hillcrest Elementary School in Waco, said students "absolutely benefit" from having certified school librarians because they have an understanding of how to find information and work with students.
While Telep is not a certified librarian, she holds a master's degree in English that helps her understand what students need. Library aides in Waco ISD only need to have completed an associate's degree or two years of study, according to a job description.
Aides earn $12.96 to $19.44 per hour, depending on experience, DeBeer said. With a 40-hour work week, that amounts to between $27,000 and $40,400 a year. Librarians make between $46,100 and $57,800 a year.
Lambert said some members of the Texas Association of School Librarians are aides who work just as much as certified librarians to help students. But certified librarians have the additional expertise of teaching and a librarian certification that separates them from aides.
Telep sees each elementary school class at least once a week in her cozy library with squishy chairs and quotations about the value of reading lining the walls above bookshelves. She aims to read a story aloud to each class because that is how students learn to read well.
Like Telep, Hair, the Midway librarian, works with students to match books to their interests and reading levels. They also work with teachers to find books that fit into their curricula.
"I've been in the classroom, so I know what works and doesn't work," Hair said. "The library becomes a classroom when they come in here. I am constantly teaching them about authors and how to find books. It's not just checking out books."