The burning desire to become a police officer became all too tangible for recruits last week during pepper-spray certification at McLennan Community College.
"Man, I'd rather give birth again," said recruit Carmen Moreno. "It was very uncomfortable and I couldn't see anything. My left eye completely closed by the time I made it to the first dummy, but it was a real nasty deal."
Moreno, a mother of two young children and one of 15 recruits working to become Texas peace officers, participated in oleoresin capsicum (OC) pepper-spray training Friday. As a recruit for the Waco Police Department, Moreno, the only female in the academy, said she had never been pepper-sprayed before, but she was chosen to go first.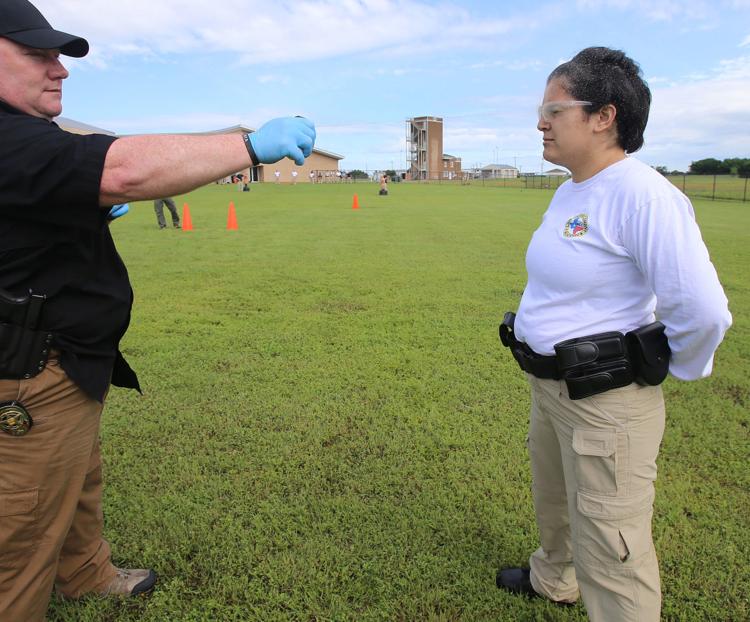 "Our president drew names and I was the last on the list, so I figured I'd be last, but then it was decided the last person would go first," she laughed. "We are so close to graduation so none of us can give up."
All recruits were sprayed in the face with the capsicum spray, causing inflammation to their eyes and respiratory systems. Recruits wore safety glasses, but the spray still packed a punch on the would-be officers, who are set to graduate June 12.
"This is more intended for the recruits to show them that they can remember what they've been taught and they can fight through the pain that is associated with the spray," MCC Academy Coordinator Dennis Stapleton said. "I don't think anyone enjoys it, but some have experienced it before so there is a little anxiety to it, too."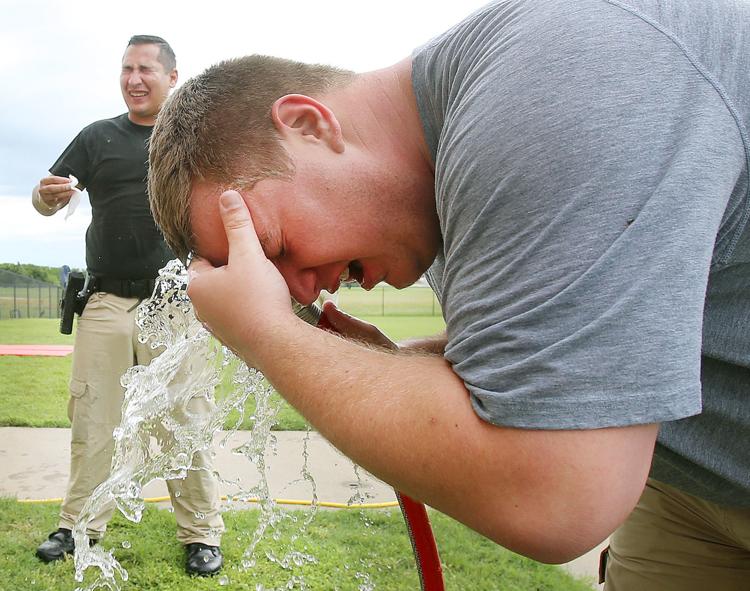 After being sprayed, recruits had to engage in hand-to-hand combat with a Waco police trainer, then engage in forceful attacks on dummies and try to disable suspects.
Blake Blakeney, 23, and Ryon Perry, 22, both recruits for Robinson Police Department, said the spray was a pain neither had every experienced before. Perry said the capsacin, the active ingredient derived from peppers, is a less lethal form of policing, but is far from enjoyable.
"It was terrible. I've never been sprayed before, but it was honestly terrible. Just bad," he said. "The worst part of it was the burning. Imagine pouring a bunch of hot sauce on your face and then you just marinate it it, you start sweating, it rolls in your eyes, it was just bad."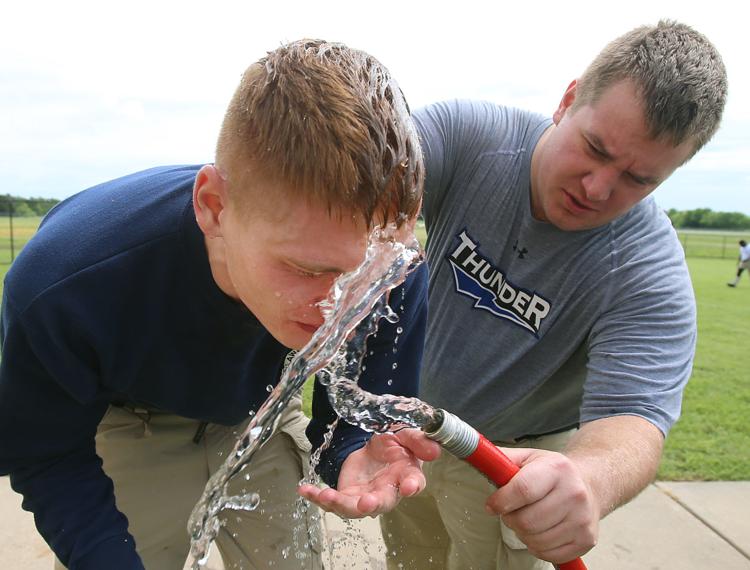 Blakeney said he had to physically hold his eye open in order to complete the training course and arrest a fellow recruit standing in as a suspect. He said he had been sprayed once before as part of a training at other job in corrections.
"I couldn't see and it was running down my face," Blakeney said. "I know we have to endure the hard stuff to get to the fun stuff and to make a difference. I've always wanted to protect and serve and to make my parents proud of me, so this is worth it."
With pepper-spray available to the public, Stapleton said all officers need to be prepared for members of the public to be armed with it.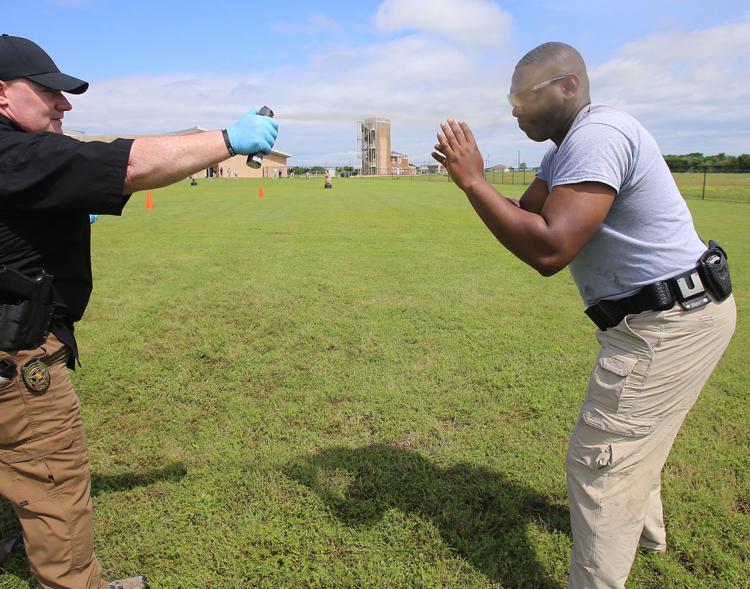 "They need to know that if they get sprayed they still can't stop," he said. "They need to show themselves that they can push through and still survive. This is the best way to have the training to understand the importance of officer survival."