Connally High School senior Marcus Freeman never envisioned the wheels and metal frame 12 Connally and Rapoport Academy students used to build an ax-throwing trailer would have been transformed into the sleek, 13-foot tall product the students manufactured in four weeks.
When he looks at the trailer now, he is blown away by what he and 11 other students built, with help from Rapoport Academy Career and Technical Education Director Clay Springer and Rapoport Academy teacher Aaron McLean.
"I never would have thought it was going to be what it is now," Freeman said.
Freeman and the 11 other students are part of a pilot program between Rapoport Academy Public School, Connally Early College Career Tech High School and Triple Win Apprenticeships. While earning a stipend, students from both schools are working through a rigorous 12-week internship on Thursday nights to gain hands-on experience in multiple disciplines, including entrepreneurship, fabrication, electronics, sales and marketing, according to a press release.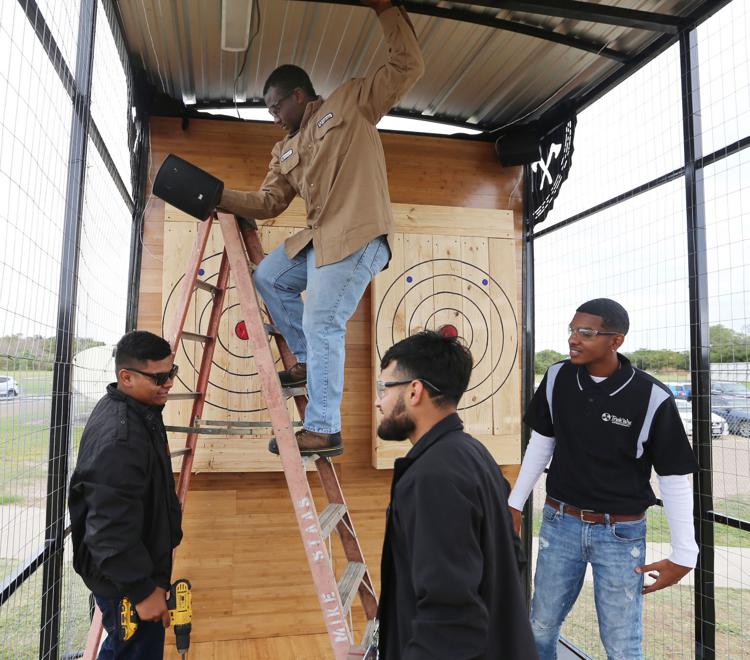 Students are also working outside of class to train and earn the Occupational Safety and Health Administration 30 industry certificate for general fabrication.
Springer is hoping to build upon Rapoport's success last year in building a bike for Waco Pedal Tours by working with other local business start-ups to provide "non-traditional apprenticeships" for students. Waco Axe Co. was the first business to partner with the apprenticeship program.
"What I want to convey the most is the process of learning," he said.
Springer said he wants students to get a holistic experience in this apprenticeship, which will help push these 12 students into their next job and then make sure the students are having continued success in school and work. Eventually, Springer wants to be able to work with higher education institutions and businesses to help students complete certifications while finishing high school.
Several of the students in the program, including Freeman, already attend Texas State Technical College, working toward degrees in construction and welding. Rapoport senior Bwefa Masok is studying welding at TSTC but feels lucky to have an instructor like Springer, willing to give him hands-on experience.
"I'm starting to have a passion for welding," Masok said, "and this internship was going to be an eye-opener to have hands-on activities and also learn from a good teacher who has experience."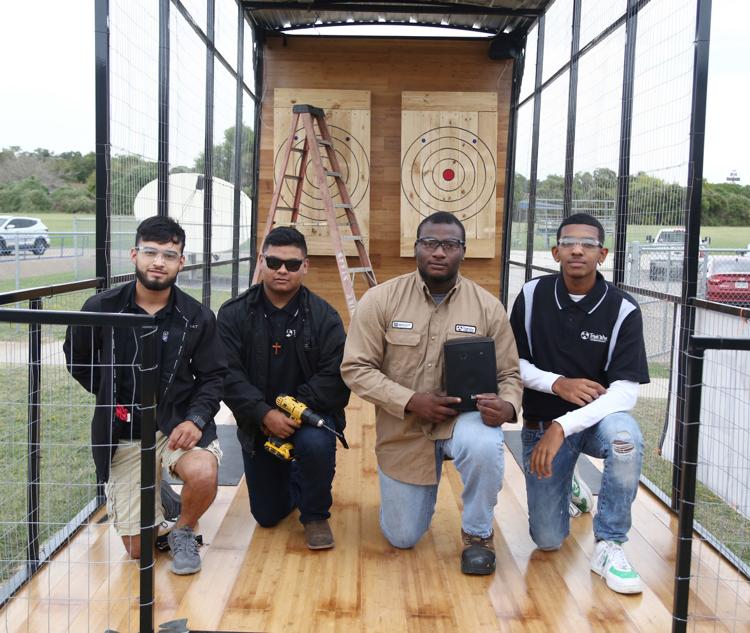 Connally High School senior Gilberto Olguin also attends TSTC, where he studies construction. He said he applied for the apprenticeship program because he wanted to learn more about working with metal instead of just wood.
Rapoport junior Daylan Mata said he did not expect to join the program but was glad Springer "reeled" him in. The fact that the group built up the trailer from scratch is an "extraordinary" feat, he said.
"I'm a hands-on kind of learner, and this really, really helps," Mata said.
Springer said 28 students from both schools applied to be in the program but only 12 were admitted. They had to go through interviews with their principals and career counselors and fill out interview packets. The students will receive a $400 stipend once they complete the apprenticeship program, but the schools already purchased boots, work clothes and personal protection equipment for the students — an $800 total investment in each student.
Additionally, the 12 students will split however much money they make from their projects this school year, Springer said.
But more than money or hands-on experience with tools, the students are learning what it is actually like to work with a client and a budget and have to communicate labor costs and a construction timeline. Freeman said one of the biggest challenges the students had was figuring out how to manage their time well and how to fit the right people into the right jobs.
Thomas Ellis, manager with Waco Axe Co., said working with students was a "perfect fit" for all involved. He knew Springer was looking for a business to partner with, and he knew he needed a way to get people to start throwing axes while the company endures the lengthy permitting and construction process on their own building at 1526 Washington Ave.
Ellis said he was thoroughly impressed with the students and their work.
"They knew what they were doing. They were very professional," he said. "This is something you just don't normally see."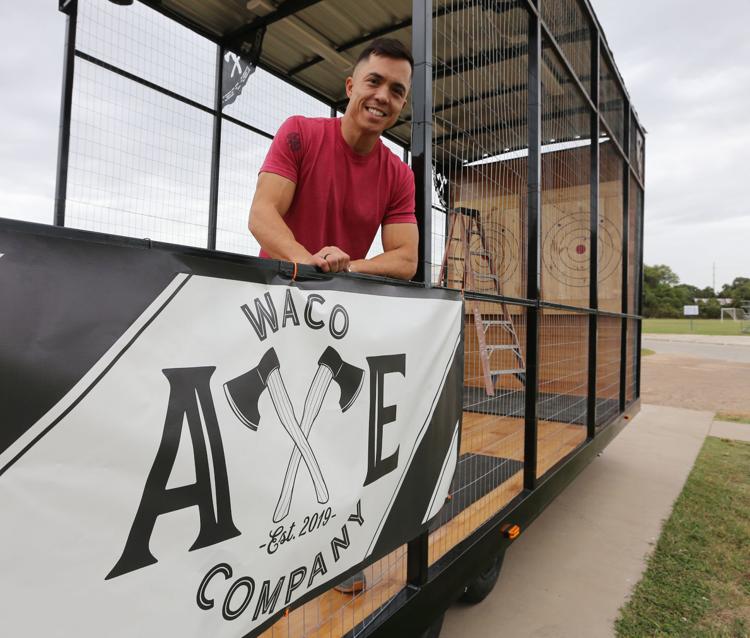 Of course, there were other challenges the students and teachers did not foresee, such as building a 13-foot tall trailer with a 9-foot tall door entrance to the Connally shop. The students had to work on the trailer outside at night, adding lights when the sun started setting sooner.
"Those are things you can't simulate," Springer said. "It's not about the product. It's about the process."
Connally Early College Career Tech High School Principal Herman Pereira said it has been an exciting opportunity to prepare the future workforce of Waco and to watch two groups of students from two different schools work together. Connally had the space for the students to work, while Rapoport had the instructor, and both had interested students. He said this is the power of two different schools working toward a common goal for their students.
"All of us we want to go into something hands-on," Freeman said. "We know where we want to go or at least in what direction we want to go, so it was better and easier working with them because we all want to get stuff done and know how to work."
Masok agreed and said it has been a great learning experience so far, even when Springer tells him to go cut the metal again because he did it wrong.
"It's a process," he said. "It takes time and a lot of patience."