A small robot, about a cubic inch in size, glowed brightly as it rolled around desks and expanded minds during Waco Independent School District's inaugural Tech Summit on Thursday.
Dozens of teachers attended the event at University High School to learn new classroom tools and earn professional development hours.
"We're pretty happy with the (attendance) number since it's our first go-round," professional development director Patrick Uptmore said.
Technology-themed training is the district's most popular type of professional development training, Uptmore said. Embracing technology is also one of Superintendent A. Marcus Nelson's priorities for the district.
"Teachers themselves are lifelong learners," he said. "They get into this profession to not only share their knowledge but to continue to grow in knowledge, and with technology, as we know, it's ever-changing."
Twelve teachers taught 20 classes ranging from Google in Band Hall to Augmented Reality in Math and Science.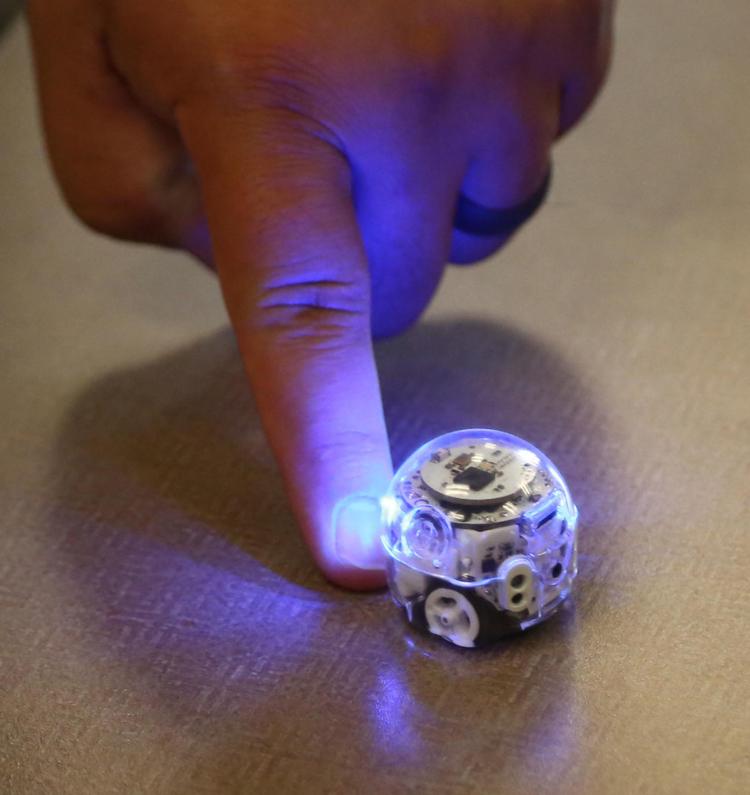 The small robot, called an Ozobot, was part of a Story Creation class taught by Haley Dean, a former instructional specialist and new assistant principal at Lake Air Montessori Magnet School.
Using the robot, some coding basics and a few primary-color markers, Dean explained to a classroom of teachers how the Ozobot can come to life and become a mesmerizing teaching tool.
"It's a little small tiny robot," she said. "It has so many lessons, from pre-K to high school. I was looking at one of the math lessons that was talking about teaching the slope of a line using an Ozobot."
Using butcher paper and four colors of markers, teachers and students can draw a path the robot will travel.
"The reason you need those colors is the Ozobot will change colors and when you put them in a particular combination it makes the Ozobot do a certain thing," she said. "If it rolls over a blue, a red and a green, it's going to turn right."
Using the Ozobot, Dean explained how she taught her students to create a story by developing a character and storyboard for the robot.
"I had them hooked in," she said. "I just fed them just a little bit with the Ozobots until they were ready to create. When they got ready to create they had to completely set up their entire scene."
Dean stressed the importance of the little robot's lesson.
"Coding is a tool that lets you write your story, but with technology," she said. "This is another language, and it's a language that we need kids to be able to write and to read. It is the way of the future, no doubt about it."
Shiwan Pearson teaches eighth-grade math and algebra at G.W. Carver Middle School. Pearson attended the Tech Summit on Thursday to learn about Ozobots and teach a class on augmented reality. She said she hopes to work the petite robot into her math lesson plans next year.
"Technology is where the kids are going," Pearson said. "They (students) are born with technology at their fingertips, and we have to catch up to them. To be here (at the Tech Summit) and be part of it, not just presenting but being a part of the learning process, that means I'm catching up to them slowly but surely."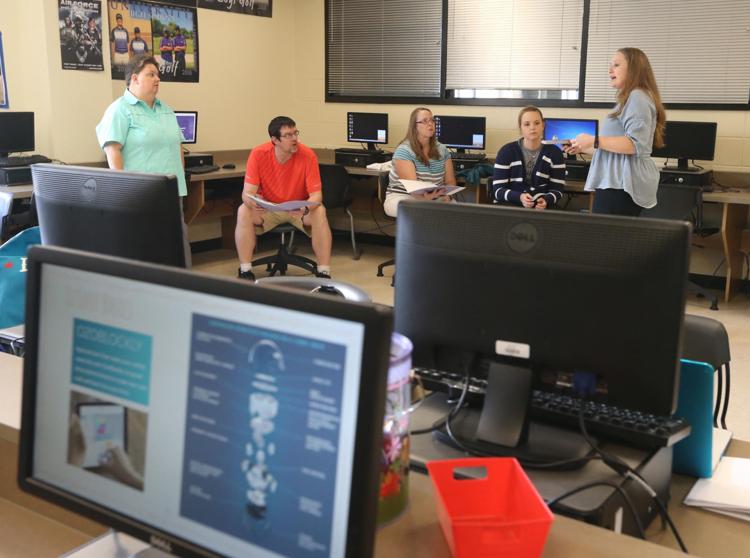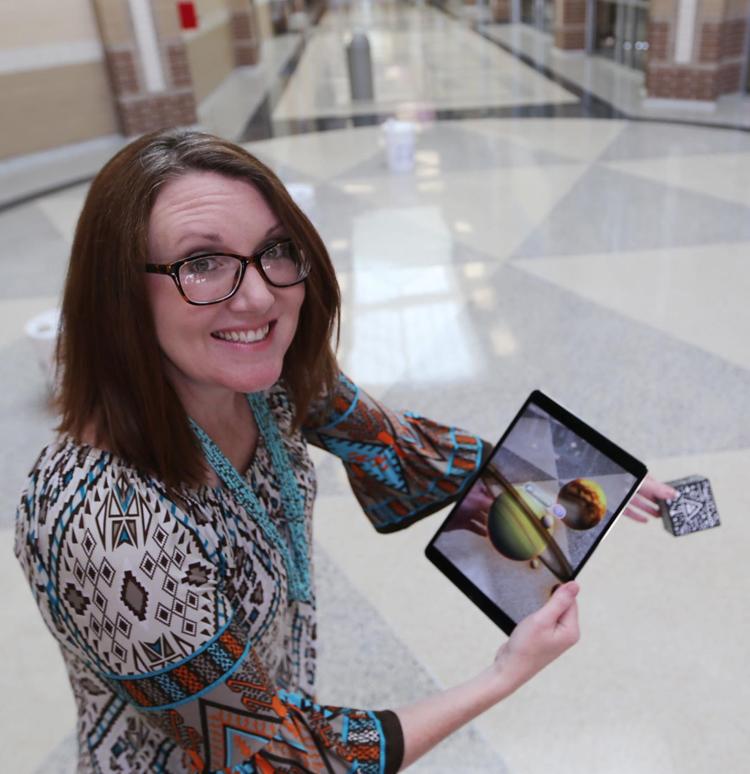 The main theme of the day was blended learning, one of Nelson's five "rocks," said Lisa Monthie, the summit's organizer, instructor and keynote speaker, and an instructional technology specialist for the district.
"Blended learning is one of our five big rocks, Dr. Nelson calls them rocks," Monthie said. "Blended learning is a combination of your traditional instruction plus that digital online piece woven together in a way that's meaningful and innovative. Blended learning is really personalized for the student, taking each student and meeting their needs as well."
One of Monthie's Tech Summit classes was about augmented reality in the classroom. She described how a 3D augmented reality model could bring our solar system or the Roman Colosseum to life.
"If I ask them about the solar system on a test, but I showed it to them in all these different ways and let them experience it in a meaningful way, I think it's going to resonate more so than if they only read about it in a textbook," she said.
Monthie is already excited about next summer's Tech Summit.
"I see it getting bigger and bigger," she said. "Next year I'm hoping that we can weave in a student component piece, maybe have some students presenting and sharing. I'd like to live stream some of our sessions. Some teachers from other school districts were asking to come, so I'd love to make it that big and just grow and grow and grow.
"We are trying to meet the needs of our teachers as quickly as technology is growing and changing."