Eighteen Midway High School dancers braved record-breaking cold weather to perform in the 92nd annual Macy's Thanksgiving Day Parade on Thursday.
Dressed in sparkly white fur-lined robes with shorts and flesh colored tights, the Midway Goal Tenders joined 600 Spirit of America high school dancers from across the country in a performance of a lifetime in front of the flagship Macy's department store in New York City.
"I've always grown up watching (the Macy's Thanksgiving Day Parade) on TV," sophomore Hannah Gochis said. "So actually being able to be in it was just the best experience for me."
"Although walking three miles in below-freezing weather isn't ideal, walking it with your close friends makes it 10 times more bearable," sophomore Lora Green said.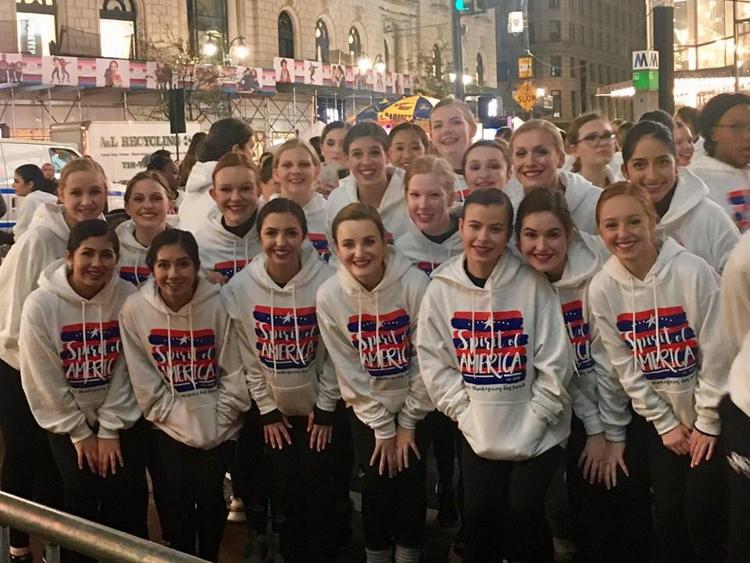 After five days of dance rehearsals and some sightseeing, the girls woke up at 3 a.m. Thanksgiving morning to meet hundreds of other dancers at the start of the 3-mile parade route. Because of the historic weather, the students were invited to stay warm in the American Museum of Natural History before the parade.
The group's dance was the final performance of the three-hour televised event before Santa Claus and his elves capped off the parade riding in on a giant emerald sleigh filled with toys.
"I was in the back of the group, right in front of Santa and his float," sophomore Carrigan Young said. "That was very fun. I don't think I ever stopped smiling during the whole route."
Watching the crowd's reaction along the route showed why it was worth braving the cold, sophomore Eryn Flood said.
"Some people were miserable and cold, but I thought seeing everyone's faces getting so excited as we walked by, that was my favorite part of yesterday," Flood said.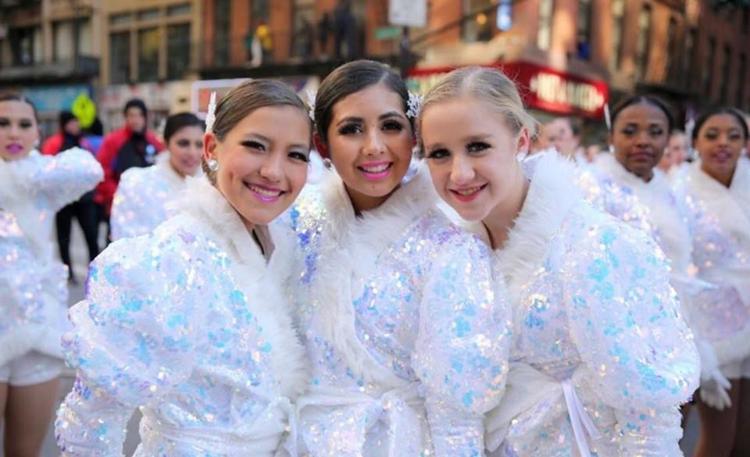 After the parade, the dancers warmed up at the Hilton Midtown hotel and, later, celebrated over Thanksgiving dinner with other dancers and their parents.
"They were so tired," assistant director Carrie Young said.
Young and a few other parents accompanied the girls to New York City. The experience is one the parents and dancers will not forget, she said.
"We have had a trip of a lifetime," Young said. "It was very memorable, very magical. Just being in New York around the holiday season itself is very memorable, but then to watch my daughter be a part of this iconic parade, it was very special."