Stay informed on the rapidly changing news with our daily COVID-19 email newsletter with all the latest local and national information. Sign up here.
The Trib has dropped its paywall on all coronavirus coverage. Find it all on our coronavirus latest page.
---
The Waco-McLennan County Public Health District reported four new COVID-19 cases Wednesday, bringing the McLennan County total to 48.
At least three local educators have tested positive for the disease, including G.W Carver Middle School Principal Phillip Perry, 49, who died in a Waco hospital Tuesday morning. He was the first McLennan County resident to die of causes related to COVID-19.
Six patients have been hospitalized, with five in critical condition, which is no change from Tuesday, the health district announced in a press release. Twelve of the 48 have recovered.
A Midway Independent School District principal, along with a Connally Independent School District teacher and his wife are among the 48 McLennan County residents who have tested positive for COVID-19.
Midway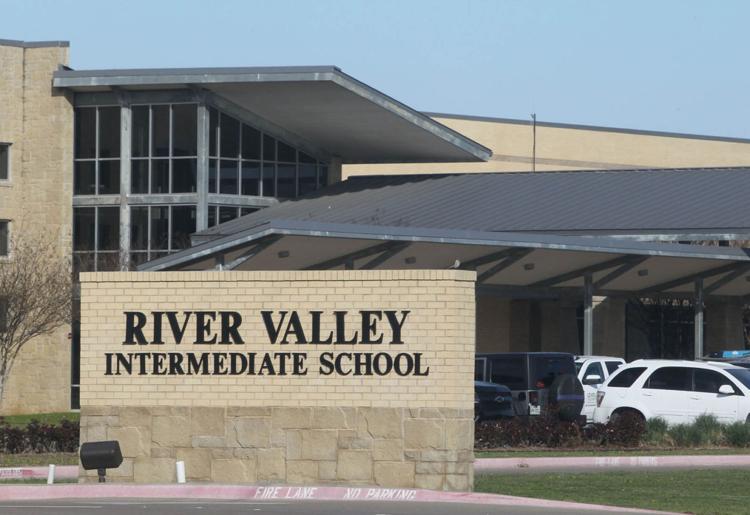 River Valley Intermediate School Principal Paul Offill has the disease and is quarantined at home, Superintendent George Kazanas wrote in a letter to families and staff Wednesday morning. Offill gave the district permission to identify him.
Offill started experiencing symptoms over the weekend, although he had not traveled recently, district spokeswoman Traci Marlin said. It is unclear how Offill was exposed to the coronavirus, but he told Kazanas on Tuesday that one of his family members had tested positive for COVID-19. He received his positive test result Wednesday.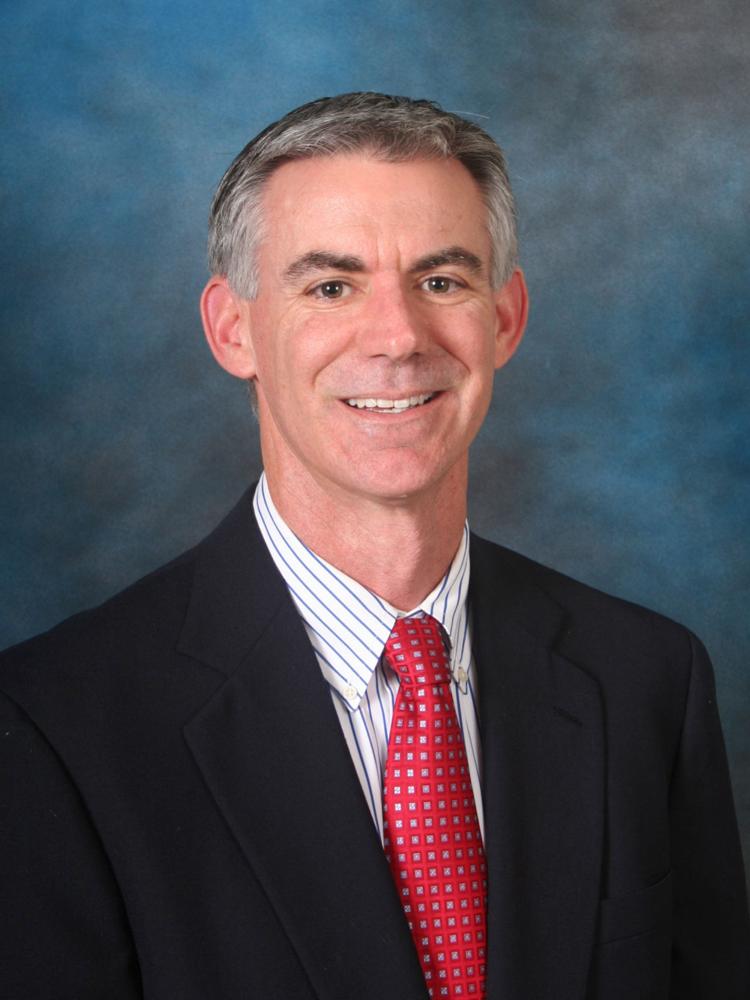 The Midway ISD principal's illness has been mild, and he is at home recovering, Marlin said. Before Offill had symptoms, he worked with teams of 10 or fewer staff members to distribute technology equipment and food to families.
Offill participated in iPad distribution at River Valley Intermediate School on March 22-24. Offill helped prepare the iPads the day before distribution but was not directly handing out equipment to families, "with few exceptions," Marlin said.
The principal has been on campus primarily alone most days of the closure, but Offill also helped with meal distribution from 11 a.m. to noon March 27 at Speegleville Elementary School. He helped deliver bags of food from the school to vehicles but did not touch the food, Marlin said.
Kazanas said in the letter that the district, in conjunction with the public health district, determined that the end of the 14-day incubation period for anyone possibly exposed to Offill at River Valley is April 7.
The 14-day incubation period for anyone possibly exposed to Offill at Speegleville Elementary on March 27 is April 10.
Midway ISD advised anyone who came into contact with Offill to cautiously monitor their health, follow the guidelines for people who have had close contact and reach out to their physician if they develop symptoms. All staff members who have been in contact with Offill have been directed to quarantine themselves for at least 14 days from the day of contact.
McLennan County has a COVID Health Hotline at 254-750-1890 for anyone with questions or concerns.
Connally
David Guel, a Connally High School teacher being treated for COVID-19 at Ascension Providence Medical Center in Waco, has shown signs of improvement, his brother, Eric Guel, said.
David Guel, who teaches 10th grade history, has been on a ventilator at the hospital after developing infection and inflammation in his lungs, Eric Guel said. X-rays taken Wednesday show improvements in David's lungs, he said. As part of his treatment, doctors placed David in a specialty bed that rotates and rocks him to help his lungs take in oxygen and prevent pooling in the lungs, he said.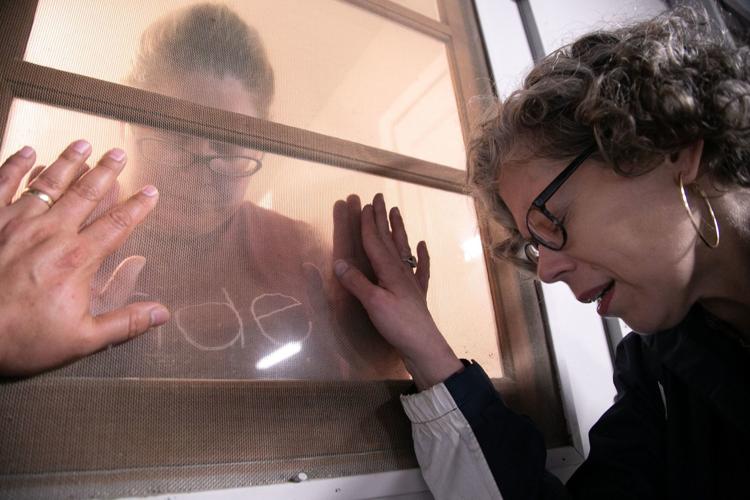 While his family is relieved at the news, Eric Guel said he is still surprised by how rapidly his brother's illness escalated.
"He went in, he got sent back," he said. "They were thinking it was bronchitis, and then a few days later he's going back because his oxygen level was low."
Eric Guel said the fact that his family is cut off from his brother is one of the hardest things about the new coronavirus.
"We're not able to visit him," he said. "We're not able to go to the hospital, and we can't visit Lauren."
David's wife, Lauren Guel, has been in isolation since testing positive for COVID-19 alongside her husband a week ago. While David recovers in the hospital, Lauren has been taking care of herself at home, a task she said is grueling when sick with COVID-19.
"It's hard," Lauren Guel said. "There's all these layers. When you're sick, the last thing you want is to be your sole caregiver."
She said she is recovering but still exhausted and sick, and it is difficult to differentiate between physical and emotional exhaustion. Lauren's mother, Julie, has been staying in an RV outside of the home Lauren shares with David and their dog, but Lauren has not been able to have direct contact with anyone.
"I can't get a hug from my mom," she said. "I can't get any comfort from anybody while I'm sick and my husband is in the hospital in critical condition. I can't be comforted, and I can't comfort him. It's that sickening feeling. I need to hold his hand, and I can't."
David Guel's symptoms included headaches, deep dry cough and fever usually associated with COVID-19. While caring for her sick husband, Lauren Guel was experiencing fatigue and a runny nose that she thought were allergy-related at the time, she said.
"He had stronger symptoms than I did," she said. "But in hindsight, knowing that I'm positive, I was symptomatic the entire time he was."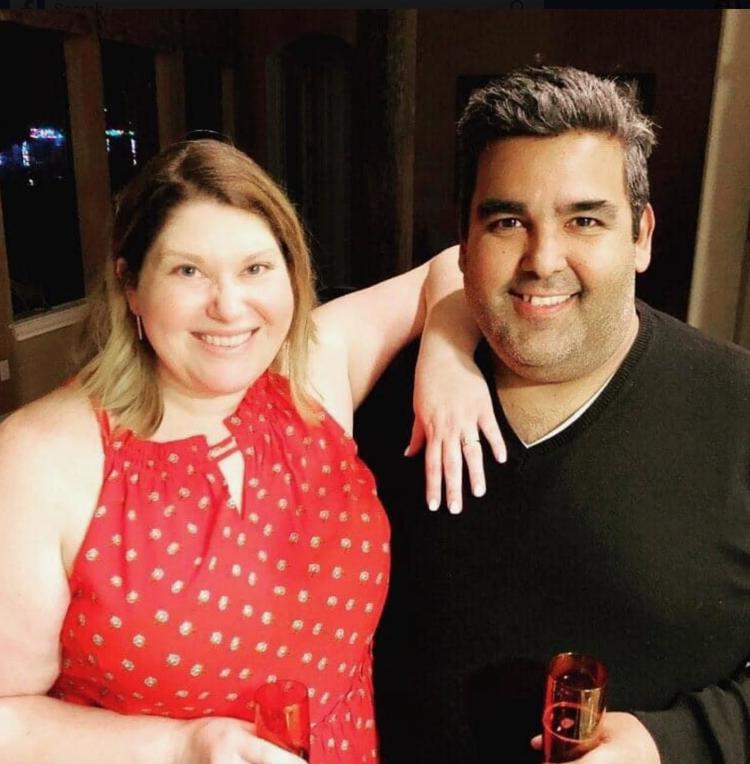 Lauren Guel encouraged her husband to see a doctor because of his medical history, which includes a liver condition. David Guel first went to a doctor March 19 but did not meet the criteria for a COVID-19 test because they had not left the country recently.
But then he started getting worse and she also started to show symptoms, Lauren Guel said. They thought maybe they both had bronchitis.
"In all reality, because we hadn't had contact with many people, we thought maybe it was just horrible timing for getting some other kind of respiratory tract infection," Lauren Guel said.
During a telehealth consultation in the days after the initial visit, a doctor even told Lauren Guel her husband likely had the flu, which an earlier test by his doctor had already ruled out, she said.
They went to the emergency room at Ascension Providence on March 24, and both were tested, after a six-hour wait in an isolation room, she said. David Guel was admitted that night, and their tests came back positive for COVID-19 two days later, Lauren Guel said.
She asked that people continue to pray for her husband's recovery.
Meanwhile, the Bell County Public Health District reported two new COVID-19 cases Wednesday, bringing the county's total to 46, according to the health district website. Bell County has reported one COVID-19-related death, a Temple woman in her 80s.
Limestone County reported its third case and first COVID-19-related death Wednesday, a 59-year-old Mexia woman. The woman, who had underlying health issues, died Tuesday in a Mexia hospital, Limestone County Emergency Management Coordinator Matt Groveton said.
The first Limestone County case involved a woman in her 50s, while the second case involved a man in his 60s with no underlying health conditions who had traveled recently in the U.S., Groveton said.
Statewide, at least 58 people had died from complications related to the coronavirus as of 12:30 p.m. Wednesday, according to the Texas Department of State Health Services.
Texas had reported 3,997 COVID-19 cases in 135 counties, according to the state health department website. That includes at least two confirmed cases each in Hill and Limestone counties, and at least one confirmed case each in Falls and Coryell counties, as of 12:30 p.m. Wednesday. Those numbers do not include Wednesday's new cases in McLennan, Bell and Limestone counties.
Photo gallery: The latest photos from the coronavirus pandemic around the world