Five Waco Independent School District students competed at National History Day this week at the University of Maryland at College Park, with a trio of students advancing to finals with a performance depicting the history of the Hitler Youth movement.
The three boys from ATLAS Academy won eighth place in the national competition in results announced Thursday.
It is the fifth consecutive year Waco ISD students have competed at National History Day, according to a Waco ISD press release. Students who participated in the national contest this week had to advance at the local, regional and state levels before making it to National History Day.
Students selected and researched historical individuals, topics or events based on this year's theme of "Triumph and Tragedy in History" and then presented that research individually or as a group. Some students chose to create documentaries, websites, exhibits or papers, while others chose to perform.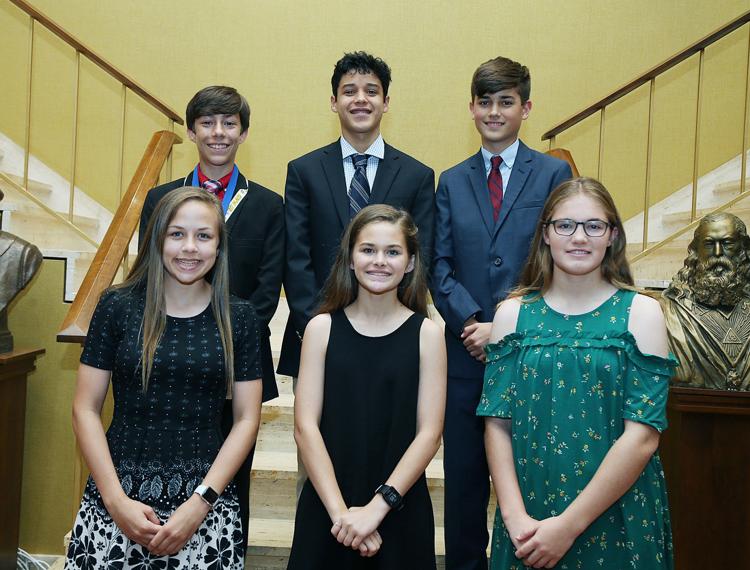 The ATLAS team, comprised of rising freshmen Lucas Everett, Benja Ryan Burnias and Michael Clark-Martinez, told the stories of the White Rose, Baldur von Schirach and Alfons Heck with their group performance, "We Fight! We Sacrifice! We Triumph! The Triumph and Tragedy of the Hitler Youth."
"Participating in history fair is an amazing experience and a great process," Benja said in the press release. "It helps you get better at so many necessities in life, like writing, researching, and for our group specifically, acting. And, of course, it helps you learn more about history."
Following their initial performance at National History Day, the team of Lucas, Benja and Michael ranked in the top 10 for group performance in the junior division and moved on to compete in the finals Wednesday evening. Their work was also highlighted in an interview with C-SPAN for the cable network's coverage of the competition.
Michael said his group chose the Hitler Youth as their topic because of how tragic the experience must have been for the boys who were forced to join the youth organization of the Nazi Party. They started researching the topic about a year ago.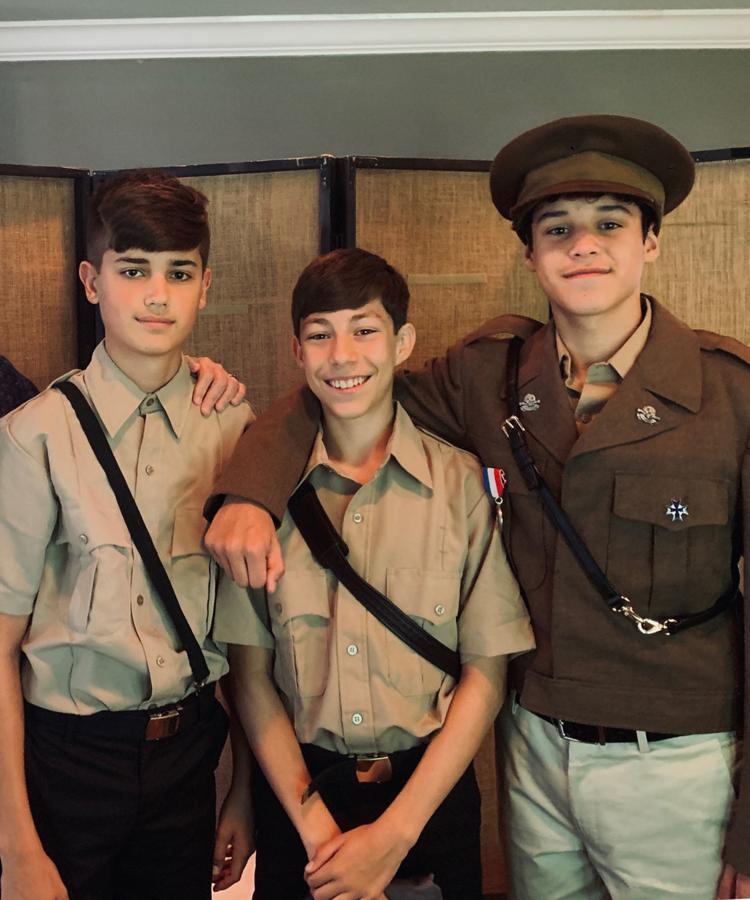 "This one stood out to us because of how boys our age could do something so terrible and be part of something so dark," he said. "It was a really, really messed up topic."
Founded in 1922 as the Youth League of the Nazi Party, Hitler Youth formally got its name in 1926, according to The Holocaust Encyclopedia website. By 1939, membership for boys older than 10 became mandatory and not joining a punishable offense. Hitler Youth is the second oldest paramilitary group of the Nazi Party.
Michael portrayed Baldur von Schirach, the Reich Youth Leader. He said the most challenging part of the competition was memorizing all his lines and summing the topic up in 10 minutes. His favorite part was going to Washington D.C. and participating in the competition.
Students began their selection and research process last fall with guidance from teachers and sponsors. Waco ISD students first competed at the local level at campus-based history fairs.
From there, 133 students advanced to the Heart of Texas Regional History Fair held in February at Baylor University. Eighteen Waco ISD students placed in first or second at the regional level, qualifying them to move on to compete at Texas History Day on April 27 at the Bullock State History Museum and The University of Texas at Austin. Of those 18, five students from Waco High School and the ATLAS Academy again received top marks from the judges and were selected to compete at National History Day.
Isabella Riggs, a rising junior at Waco High, presented her individual documentary, "Three Triumphant Missions, Two Treacherous Deployments, One Touching Tragedy." Her piece covered the life of Gus Grissom, including his years of military service in World War II and the Korean War, his experiences with NASA, and ultimately his tragic death during a pre-launch test for Apollo 1 at Cape Kennedy.
In response to learning she qualified for National History Day, Riggs said in the press release, "I was originally in shock. I believed it was the quality that could make it, but I never believed I would. It felt surreal for a long time and still does."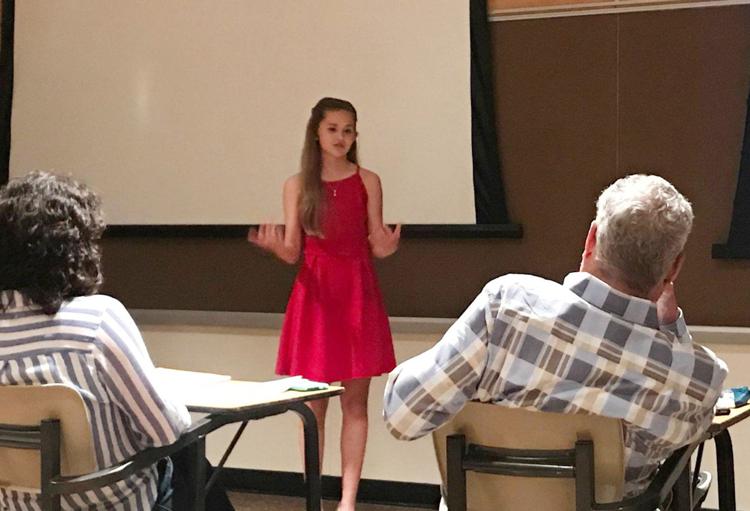 Isabella said she chose the topic of Gus Grissom after watching a documentary about Neil Armstrong. She knew she wanted to research a topic related to Apollo 1 and thought Grissom fit the theme the best. She chose to create a documentary because she aspires to be a film editor when she gets older.
Isabella said she learned that Grissom started nicknaming capsules, such as Liberty Bell 7, which began taking on water and sinking when it landed in the Atlantic Ocean. Grissom nicknamed the next mission spacecraft Molly Brown in a playful reference to "The Unsinkable Molly Brown," the Broadway musical about the fictional life of the woman who survived the 1912 sinking of the Titanic.
"That is the last capsule that was named by an astronaut," Isabella said, because NASA did not like Grissom taking jabs at its faulty spacecraft.
Sarah Schlappe, a rising freshman, represented the ATLAS Academy in the junior division, with an individual performance titled "Joni Eareckson Tada: A Tragic Accident That Forged an International Mission." Tada, who suffered a diving accident leaving her a quadriplegic, started an international ministry that provides wheelchairs for individuals with disabilities and helped pass the Americans with Disabilities Act.
"As I dug deeper into her story, the way she found hope and a purpose in her life after her accident amazed me," Sarah said in the press release. "Her story fit the theme and was a story that needed to be shared."
Since 2015, Waco ISD has had at least 20 students qualify to compete at National History Day.
"Waco ISD has a proven record of excellence in history fair, especially with appearances at National History Day," interim superintendent Hazel Rowe said. "I'm so impressed by these students for their dedication to these year-long projects with such meaningful and important stories to learn about and tell. They have represented Waco ISD at both the state and national level and have made us all incredibly proud."