The sensory smorgasbord known as the Waco Cultural Arts Fest sprawls over several acres and three days. And as usual, this year is a mixture of the familiar and the exotic.
By midday Saturday, the second day of the free festival, a local Nepalese dance troupe was enlivening the riverside stage at the Indian Spring Park amphitheater.
A couple of blocks away at the Waco Convention Center, high schoolers raced robot cars, young dancers lined up to learn how to do "aerial dancing" on suspended cloths, and an artist fresh off the plane from Nigeria showed his weaving work as part of a multimedia exhibit.
And in between, hundreds of kids amassed armloads of artistic creations they made themselves: funny hats, painted cardboard and wood scrap sculptures.
About 16,000 people were expected at the festival this year, and for many families, the main attractions are the familiar, simple activities that let kids get messy and explore their imaginations.
At the hat-making station, Miranda Romero was accompanied by her six children, helping them fold construction paper into wild shapes.
"We come every year," Romero said. "We love all the crafts and the free, family fun. … I love this thing."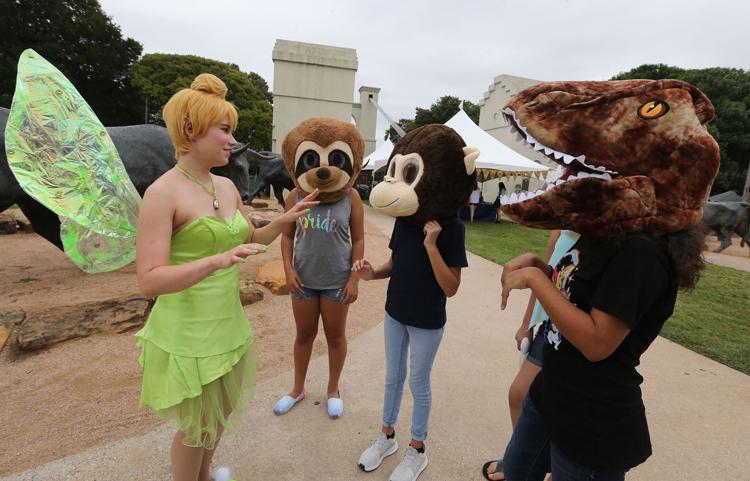 A few tents over, Holly Duke was helping her 3-year-old daughter, Penny, glue scraps of wood into the child's version of a house.
Duke said this is the second year she and her husband, Britt, have brought their family to the festival, and she expects it to become a tradition.
"What I like about it is that there's more than just one thing to do," Duke said.
The arts fest started Friday with highlights including a free performance by the Grammy award-winning Grupo Fantasma.
A "MusicFest" will continue Sunday with a 3 p.m. show with electric violinist Mark Wood. "DanceFest" will conclude Sunday with a family concert at 2 p.m.
Hands-on exhibits and other science performances and activities will be up and running from 11 a.m. to 5 p.m. Sunday.
African culture is a special emphasis this year, with "FilmFest" bringing three African films.
"WordFest" brought in 2010 Texas Poet Laureate Karla Morton.
Also on display are the results of a new program called the Waco-Nigerian Competition for Innovative Crafts. The juried art show seeks Nigerian artists that tell African stories.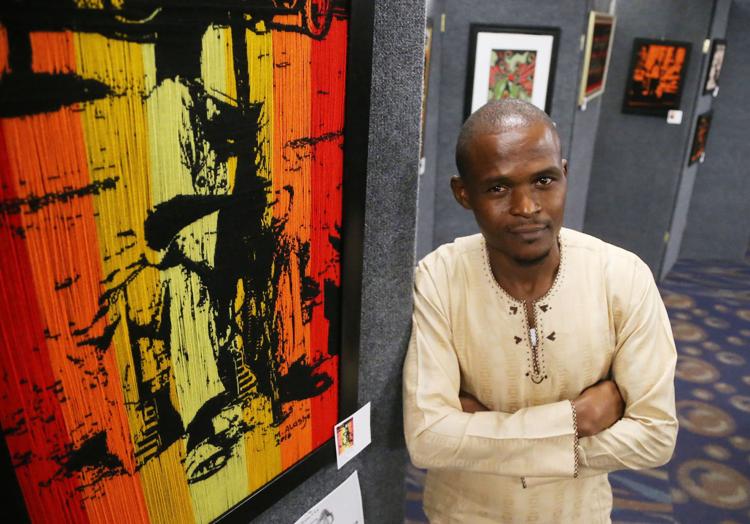 The top winner, Monsuru Alashe, was on hand Saturday to discuss his unique multimedia work with visitors to the Waco Convention Center.
Alashe's work includes woven patterns based on photographs of gritty street scenes in the teeming Nigerian city of Lagos.
Alashe said these scenes of everyday life would usually go unnoticed, but he freezes them in time so they become objects of reflection.
"You usually see things as moving objects," he said. "Here, people get to see what they don't usually see."
One visitor, Beulah Barksdale, a retired Waco educator, shared stories with Alashe about her own visits to Lagos.
"I am fascinated to pieces with this," she said.
Fiona Bond, executive director of Creative Waco, which oversees public funding for the Cultural Arts Fest, said the festival is an indispensable part of Waco.
"This is immensely important for our community," Bond said. "It brings together a lot of different kinds of art and every imaginable part of the community."