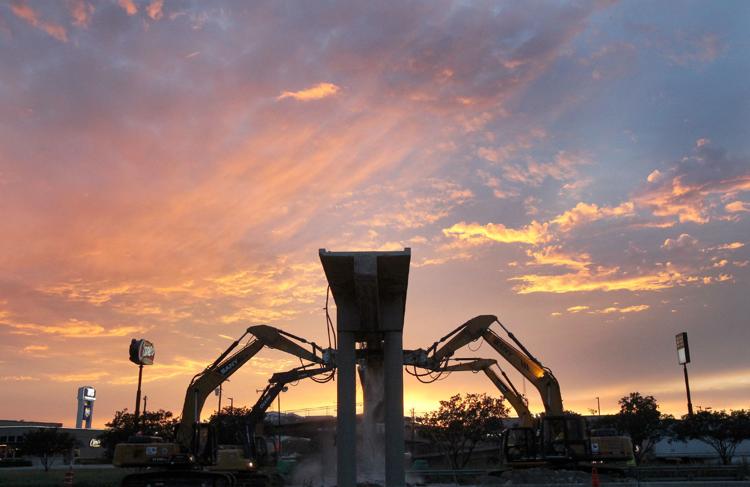 The Eighth Street pedestrian bridge, an unlovely relic of concrete and chain link that carried generations safely over Interstate 35 to and from Baylor University, passed into transportation history Thursday night. It was 53.
Crews with Webber LLC worked with almost surgical precision Tuesday, Wednesday and Thursday nights to take the structure down in stages, without ever having to close all the mainlanes of the freeway at once.
There are no plans to replace it, given the cost and difficulty of meeting slope requirements for wheelchair-accessible ramps, Texas Department of Transportation officials have said.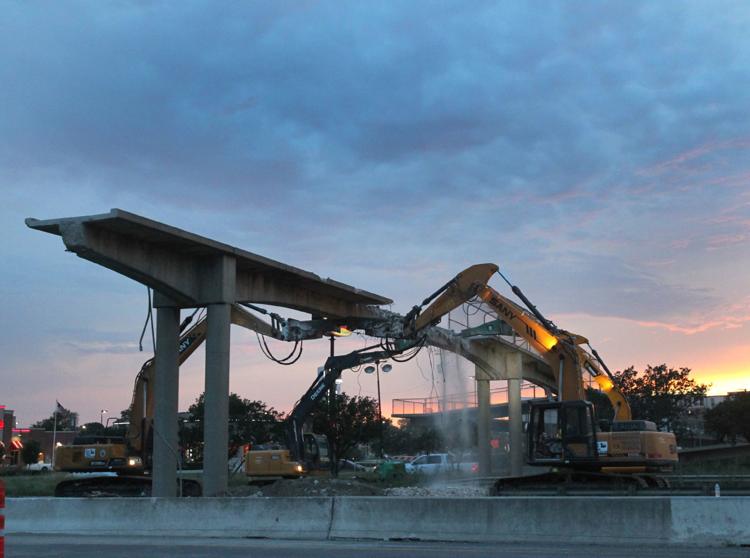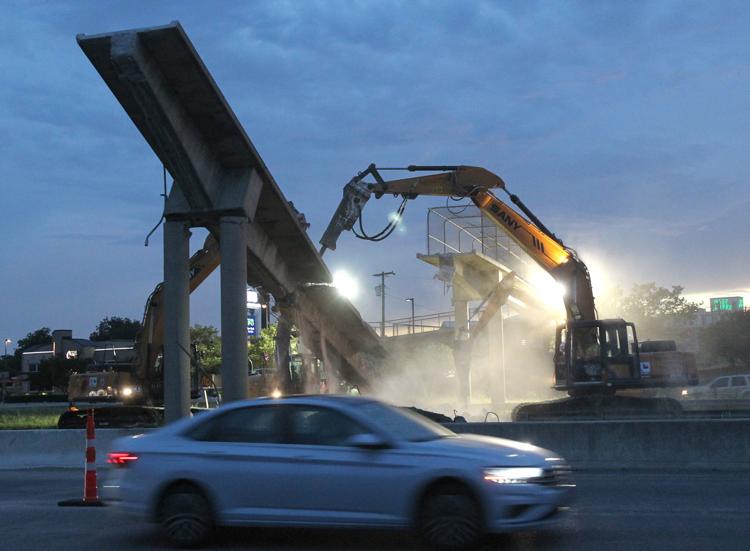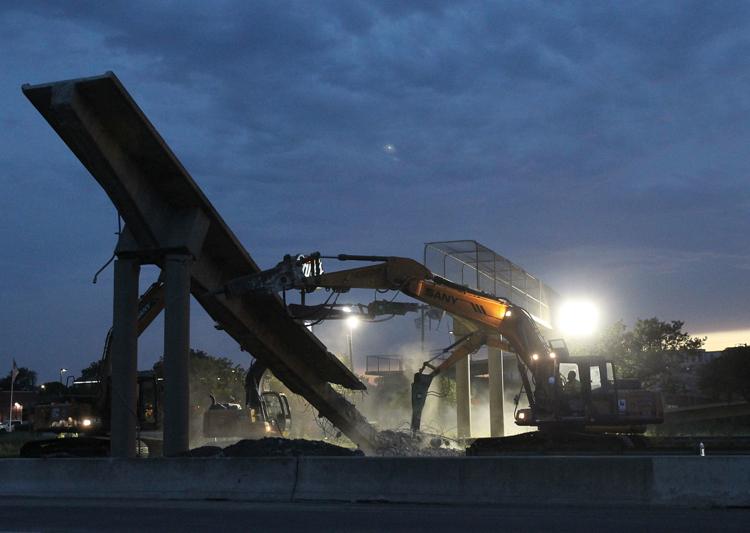 The footbridge had only in recent years begun to be used frequently as student housing and student-friendly restaurants replaced what had been a residential area on the downtown side. By then it was too late. The Texas Department of Transportation's designs dating back to 2010 called for the removal of the bridge, and TxDOT officials said adding a new one would be too expensive.
In its final days, the bridge became a spot for selfies and attention it rarely enjoyed in the previous half-century.
"Now a lot of people are passionate about that bridge," said Ashley Bean Thornton, founder of Waco Walks and Act Locally Waco. "A lot of those people I'm pretty sure never walked across it. … It's really sad. I feel like they're tearing it down right when it was starting to get some use."
Thornton, who in the past has made a multi-mile commute on foot to a job at Baylor, only started using the walkway three or four years ago.
"I was in the habit of using the Fourth and Fifth street bridge," she said. "Then one day I looked at it and thought, 'What the heck? Why am I not going over that nice bridge?' "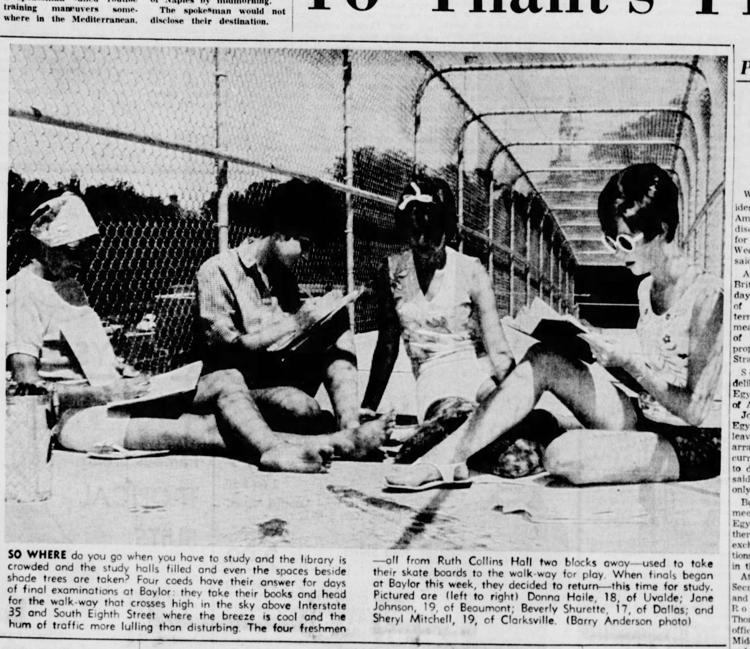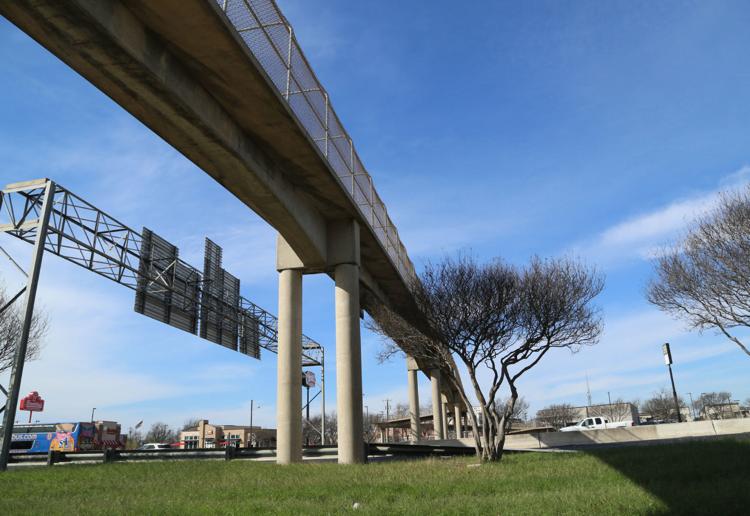 When it was built in 1966, the pedestrian bridge replaced a segment of Eighth Street that had been the main entrance into the Baylor campus from downtown, according to news reports from the time.
For the first several years of the bridge's life, the freeway was still under construction through Waco and the segment around the bridge was used only by local traffic. Two letters to the Waco News-Tribune on Feb. 14, 1968, pointed to the dangers of the then-unfenced freeway segment, where a man had recently died after crossing the main lanes and being hit by three cars. One writer lamented that schoolchildren were crossing the interstate at grade instead of using the pedestrian bridge and other designated crossings.
Les Fisseler, who worked as an engineer in Waco for the state highway department from 1957 to 1993, said he does not remember the bridge being especially popular with Baylor students in its early days.
"I think when we first built it, there wasn't that much reason to get across," Fisseler said.
He said downtown at the time was in steep decline, and retail interest was shifting to Lake Air Mall across town.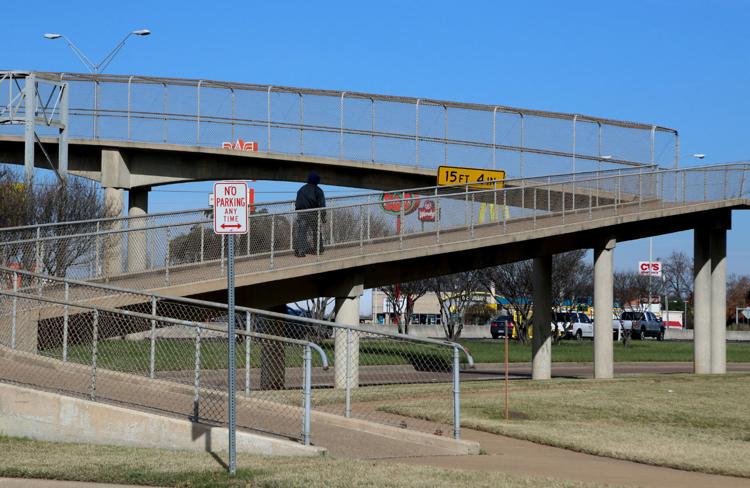 But at least it got more use than another pedestrian highway crossing state officials had built for La Salle Avenue, Fisseler recalls. In 1952, the state worked with Waco Independent School District to build a tunnel for students crossing what was then the main route between Dallas and Austin. It quickly fell into disuse, and the state stopped building pedestrian tunnels, Fisseler said.
"You don't do that anymore," Fisseler said. "People are afraid to go underground."
The pedestrian bridge was still in good condition before it was demolished this week, Waco-area TxDOT engineer Clayton Zacha said.
The contractor worked out a demolition plan with an engineer, dividing it into four phases to minimize traffic disruption, Zacha said. Crews used saws to precut segments of the deck so that when excavators hit a segment with a hammer attachment, the segment would fall cleanly without disturbing other lanes. The last segment was removed between 7 p.m. Thursday and 5 a.m. Friday.
Thornton, the pedestrian advocate, said she does not see an opportunity anytime soon to replace the pedestrian bridge. But she believes the remaining Baylor-to-downtown connections can be strengthened with better sidewalks and pedestrian-friendly development along University Parks Drive and Fourth and Fifth streets.
"If we're ever going to promote walking culture, the first rule of walking is that you have to have somewhere to walk to," Thornton said.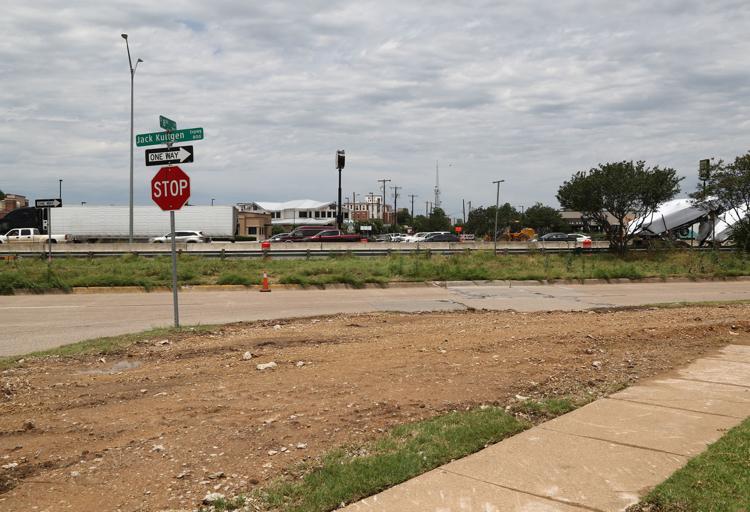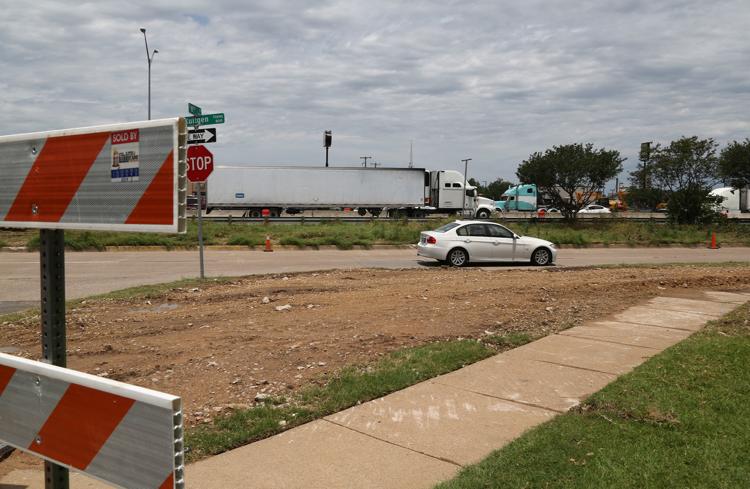 Carless Baylor University students already go to great lengths for groceries and food, and t…
The Eighth Street pedestrian bridge connecting Baylor University to downtown over Interstate…
Contractors are juggling several projects in Interstate 35 work zone between North Loop 340 …
After 53 years bearing Baylor University students to and from campus and serving as a platfo…