The Dr Pepper Museum & Free Enterprise Institute, which has seen a $6 million expansion in recent years and enjoyed a surge in attendance, has named Baylor University graduate Chris Dyer, 42, its new president and CEO.
Dyer, who most recently served as CEO of the Arts Council of Brazos Valley in College Station, will take the reins of the historical tourist attraction July 23, he said. Opened to the public in 1991, the Dr Pepper Museum was founded by the late Wilton Lanning, who died in January, and has been the target of upgrades for more than a decade.
"I'm excited about the things going on in Waco, especially downtown and definitely at the museum," Dyer said.
He is a Waco native who visits the city often. He said he has been impressed by the growth and development near Magnolia Market at the Silos and elsewhere withing the central city.
"I visited the museum Monday and was blown away by the crowd, the number of people walking through," Dyer said. "That is a testament to what downtown is becoming, a destination that Waco promotes proudly."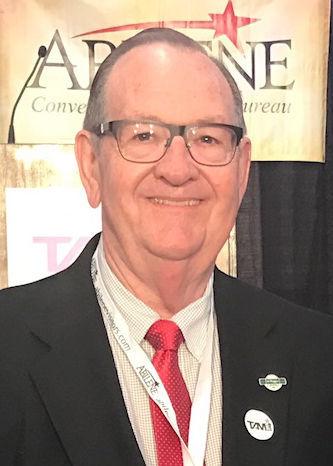 Dyer said he has big shoes to fill, with the retirement of Jack McKinney, who became the museum's second executive director in August 2000. Under McKinney's leadership, the museum at 300 S. Fifth St. in the former Artesian Manufacturing & Bottling Co. building, has grown by 36,000 square feet of additional exhibits, offices, classrooms and storage, according to a press release on Dyer's hire.
"I like a challenge," Dyer said. "Jack has done a fantastic job. The table has been set. I believe to continue the progress and to keep people coming in, we need more resources. Our marketing has to be dynamic. We need to effectively engage with visitors and to continue our good work in providing fresh exhibits and programs. I know we have a dynamic staff."
The museum's expansion has allowed it to handle the crowds of 300 to 400 it has attract daily, and the crowds of as many as a thousand on Saturdays, McKinney said.
"As good as Magnolia is, they can't do everything. It's a positive that we have other things for visitors to see," he said. "We have what you might call 'national brands,' in Dr Pepper and the Texas Ranger Museum. But we also have a great zoo, the mammoth site and the Mayborn Museum."
The museum now has an endowment of more than $1 million in place, something it did not have when McKinney arrived 18 years ago.
"We have reserve funds to take us through the slow times," he said. "The travel industry is cyclical. What would happen if gas went to $5 a gallon? We've had high prices before, and they do impact travel and tourism."
McKinney said the museum has a $1.7 million annual budget, 13 full-time staffers and 25 to 30 part-timers, depending on the season.