Brett Jameson has been a car guy for as long as he can remember, even before he wrote a sixth-grade book report on a biography of Enzo Ferrari, founder of the iconic luxury sports car manufacturer.
Michael Satterfield is a car guy, too. He has turned his love for all kinds of cars into a writing career, creating the website, thegentlemanracer.com, where he writes about cars, travel, traveling in cars and traveling to see more cars among a variety of other topics, such as car reviews and road races.
Jameson, owner of Dichotomy Coffee & Spirits at 508 Austin Ave., saw that Satterfield was trying to organize an informal get-together for car lovers and offered the lot across the street from Dichotomy in the shadow of the McLennan County Courthouse as a gathering spot for folks who want to show off their cars and talk about them.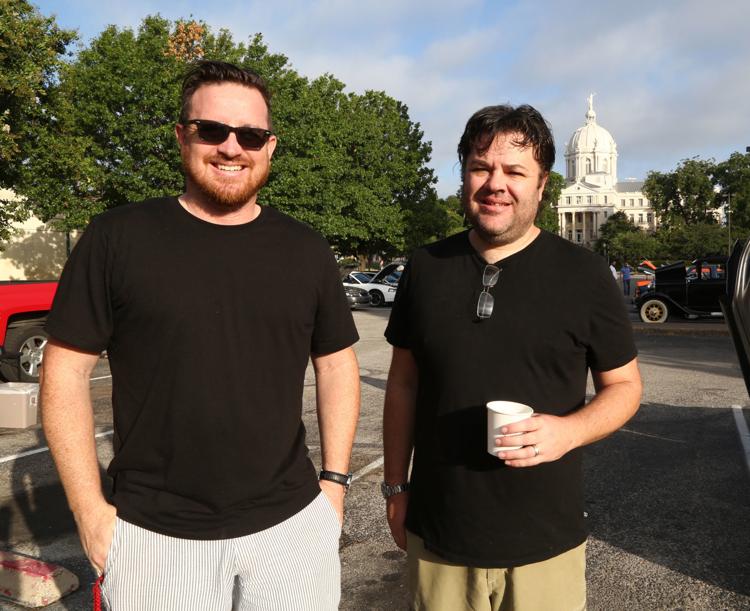 Satterfield calls it Wheels of Waco, a loose-knit group of car clubs that gets together from 7 to 9 a.m. the third Sunday of every month on the downtown lot to show off their cars. Jameson even provides free coffee for the car owners and spectators, a group that has been growing steadily by word-of-mouth and social media since Satterfield's first gathering five months ago.
"I just wanted to foster community in the car community and get people together," said Satterfield, who lives in Groesbeck. "It's just a good community group of guys who share passion for cars and a cup of coffee once a month thanks to Brett. It's a good group of people."
Satterfield said he hopes the group can sponsor a toy drive this Christmas and select a charity to support through community events. If the group gets too large for the bank parking lot, they will seek a permit to spill over into the courthouse parking lot, which plays hosts to the Waco Downtown Farmers Market on Saturday mornings.
"We just encourage people to come, even if they don't have cars," Satterfield said. "Everyone is super friendly and it's good fellowship. And if you are interested in cars and you have a car and it's got wheels, you are welcome."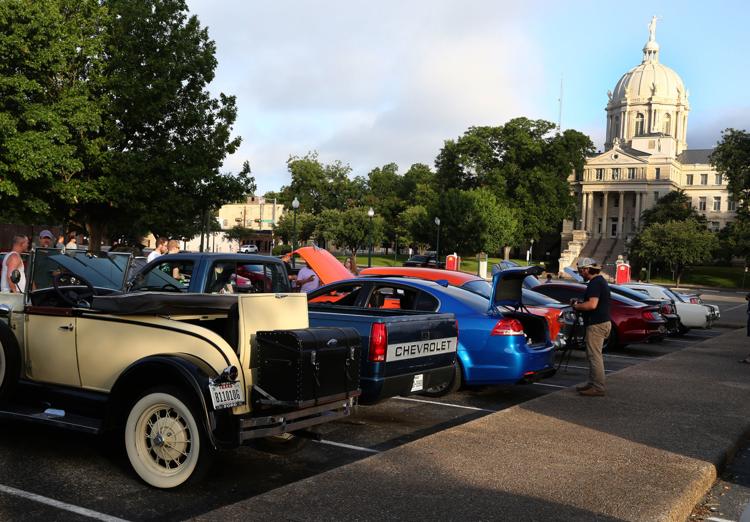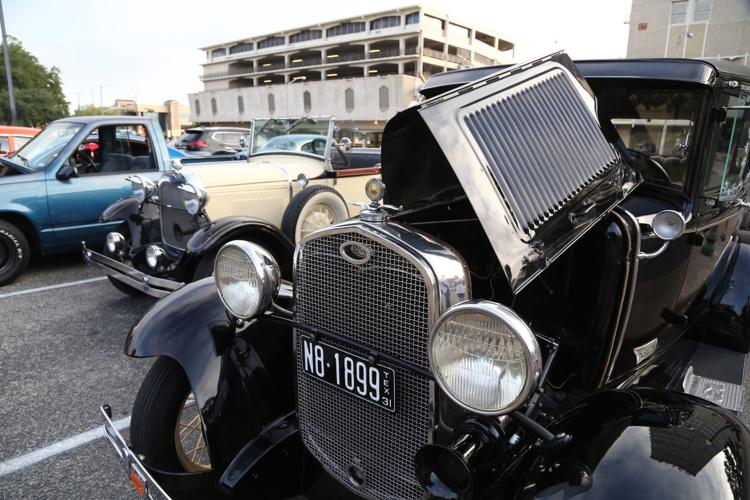 The event, which routinely numbers between 60 and 100 cars, features a good mix of vehicles, from Mustangs to Model As.
Kevin Stoskopf, 27, who works for the corporate offices of Fiat Chrysler Automobiles, showed off his shiny orange 1955 Chevy Bel Air two-door hardtop at last month's show.
His grandfather rescued it in the late 1970s in Kansas and bought it as a parts car. Stoskopf decided he wanted to restore the car so he could drive it. He worked countless hours on the project and got it in good-enough shape to drive it in the senior parade in Wichita, Kansas.
"I worked on it at least an hour every day for three or four years," he said. "Instead of going to football practice like some guys, I would go home and work on the car. I would go inside and do my homework and then go back outside again and work on the car in the evening time."
He said he learned about the Wheels of Waco gathering scrolling through Facebook one day.
"I really enjoyed my time down there," Stoskopf said. "It seems like a good group of people, and there are a lot of really nice cars there. It was a good little turnout."
Summer in Texas is not the best time to drive the '55 Chevy, which has no air-conditioning, Stoskopf said. However, he added that his goal is to drive it to Hot August Nights, a major car show in Nevada.