After 53 years bearing Baylor University students to and from campus and serving as a platform for protests, processions and prayers, the Eighth Street pedestrian bridge will soon be gone, leaving cyclists, walkers and disability advocates concerned about the next five years.
The bridge has stood since 1966, when that portion of Interstate 35 was completed, and connects Baylor with downtown Waco. Construction crews will soon start removing the ramp to the bridge on the southbound side, weather permitting. A road bridge at South 12th Street is slated to follow the pedestrian bridge later this month, further limiting the number of pedestrian walkways crossing the highway as work unfolds.
The project includes updates to underpasses at Fourth and Fifth streets, 11th and 12th streets, and University Parks Drive.
Chris Garcia worries about the widening of Interstate 35 near his front door.
Crews will add widened lanes that will accommodate bicycle traffic extending along frontage roads, as well as sidewalks and crosswalks at each interstate crossing. The city has also allocated $2.1 million from the Tax Increment Financing Zone to pay for lighting at the underpasses.
The decision to do away with the Eighth Street pedestrian bridge as part of the ongoing interstate widening was finalized during planning in 2012. Americans with Disabilities Act regulations that did not exist when the bridge was built now render it obsolete, said Stan Swiatek, the Texas Department of Transportation's Waco district engineer. By modern standards, the bridge is too steep and lacks proper clearance height.
"It's pretty stringent," Swiatek said. "There is a slope requirement. If you have an assisted walking device, a wheelchair, anything like that, there's a slope you cannot exceed."
Replacing or updating the bridge is not feasible either, he said. The bridge would have to be taller, wider, longer and include flat landings on the ramps that allow users to rest between sloped sections.
"To do it in a proper slope, the only thing to do is stretch it out," Swiatek said. "When you start adding up the length of that ramp on both sides … It then becomes a cost-benefit thing."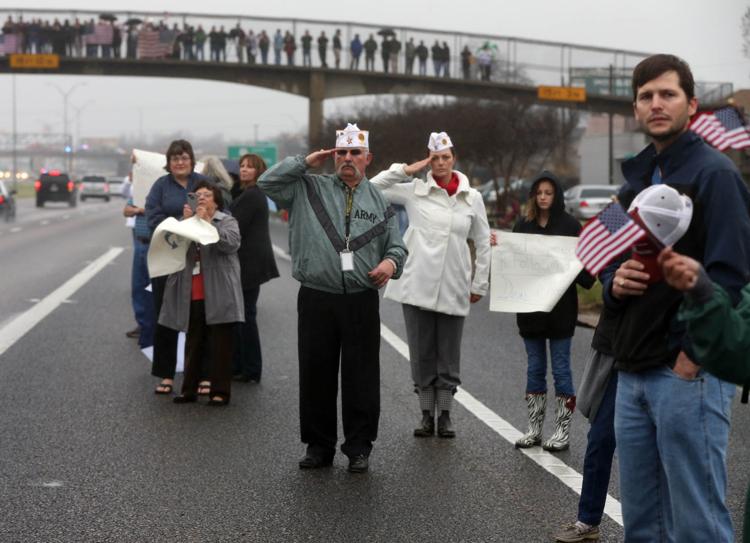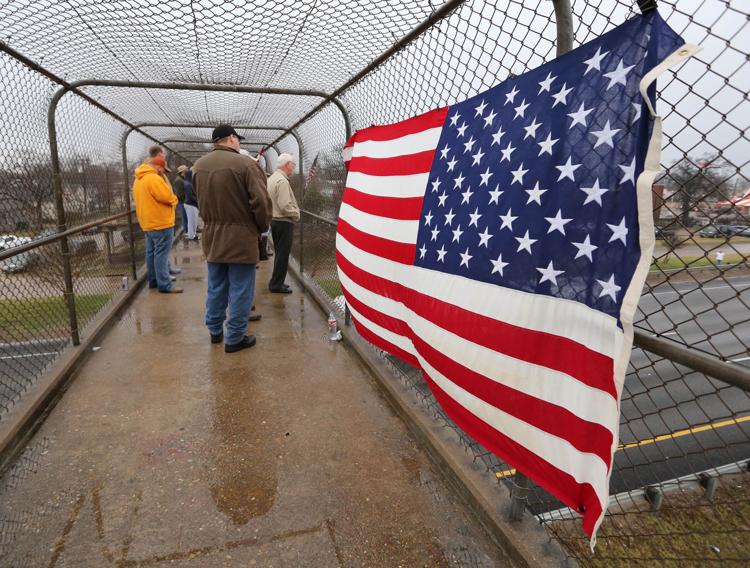 Meg Wallace, founder of local disability advocacy group Amberley Collaborative, said she was initially concerned about what the pedestrian bridge's removal would mean for wheelchair users. Her concern grew when she learned it was never ADA compliant to begin with.
"I was thinking all those people wouldn't be able to cross, but you never really could," Wallace said.
She said the current underpasses lack proper curb-cut ramps and are frequently gravelly, making them difficult for anyone on foot and even less suitable for wheelchairs. Plans for the new underpasses include ADA-compliant ramps.
"I know in the end it's going to be better, but this is a really long project," Wallace said. "At least the bridge was something, but now it's a whole mile to go around. Let's not wait four years to make sure people can get from one side to another."
Baylor assistant professor Eric Martin rides his bike to work and uses the bridge almost daily. He said he prefers the pedestrian bridge to the roads crossing the interstate.
"Fifth is probably the best way for me. It's better than 11th or 12th, but it's not the best way to get to campus," Martin said. "There's a lot of traffic, and there's been construction on it lately."
Frustrating travel
He said the intersections have always been frustrating to navigate on a bike, and while the bike lanes are helpful, pedestrian traffic in the area has only increased with development on the west side of I-35.
"It does make the campus feel more cut off, and that's always been an issue in Waco," Martin said. "But we'll make do while construction is going on."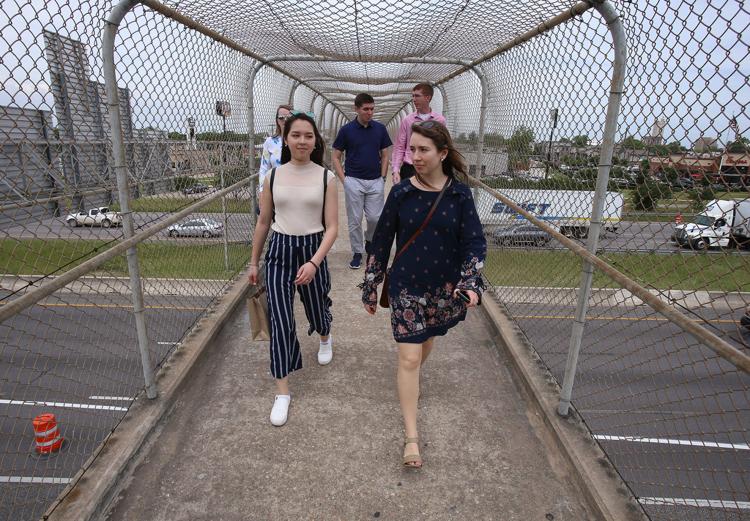 Waco Walks founder Ashley Bean Thornton said she is well acquainted with the pedestrian bridge. During the 20 years when she worked for Baylor, she would walk across the bridge almost daily to get to meetings downtown, Thornton said. At that time, there were fewer restaurants and housing developments targeting students in the area across the highway from Baylor.
"All this is pretty new, so that bridge gets used a lot more," Thornton said.
The downtown Tax Increment Financing Zone board on Thursday will consider swallowing three b…
She still makes use of the Fifth Street underpass, though she said most people avoid it because it appears less safe. However, she said she avoids University Parks because of its lack of lighting. The Waco Walks group attended meetings with city of Waco and TxDOT officials to advocate for the extra decorative lighting planned for the new underpasses, along with public art and landscaping.
"Decisions about things like that, huge infrastructure like this, or even little infrastructure, like a sidewalk in front of a school, are years in the planning," Thornton said. "So, if you care about infrastructure, then you have to constantly be advocating for it, because that's how you find out when things are coming down the road."
The pedestrian bridge has provided a convenient and highly visible spot for demonstrations over the years. Pro-Life Waco co-founder John Pisciotta said his group has been holding monthly demonstrations on the bridge since 2014.
He is always on the lookout for overpasses that might serve the group's purpose, but the pedestrian bridge was uniquely suited to it, Pisciotta said. In 2015, they held a dawn-to-dusk demonstration with hundreds of participants.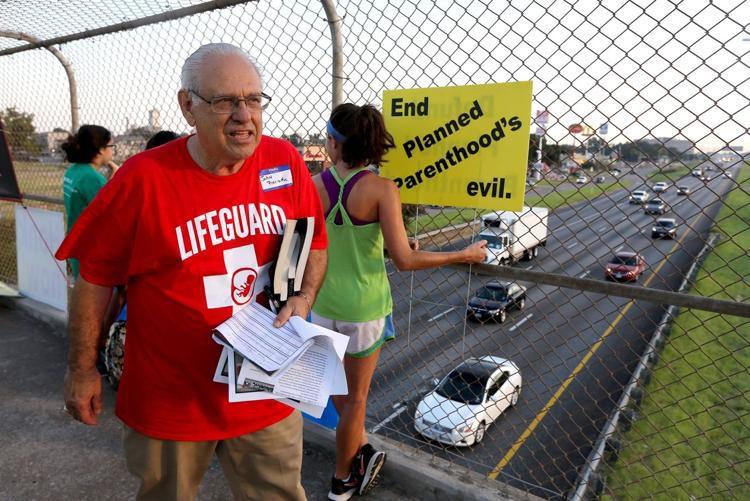 "We're a local organization, and with an overpass bridge it gives you an opportunity to stay in Waco and speak to the state, speak to the country," Pisciotta said. "We can just stay here, and the country comes to us on Interstate 35."
Weather permitting, the group hopes to hold one last demonstration on the bridge Saturday.
Praying man
Another familiar figure, Virgil Bell, will soon be saying his goodbyes to the bridge. Bell can often be seen on top of the bridge praying in distinctive robes and wielding staffs, a ministry he has considered his full-time job for the last 11 years.
"Some people might not know exactly what I'm doing up there," Bell said. "I'm praying for the entire city, praying for the world, because everybody needs it."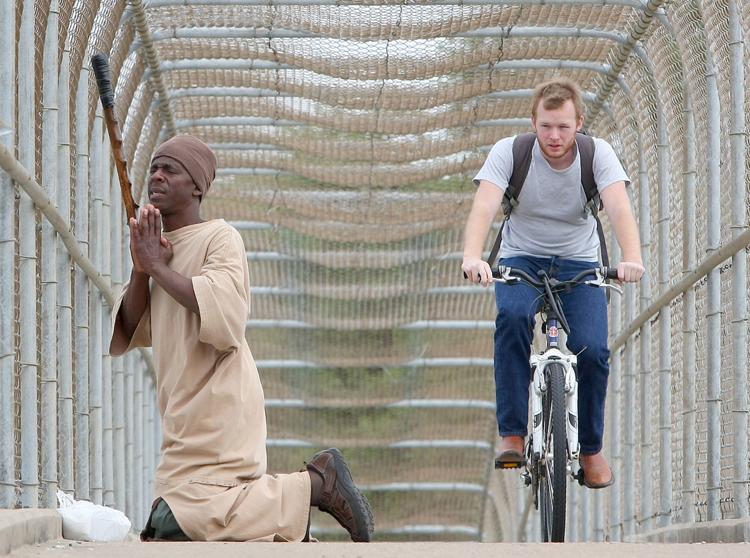 Bell said he has had memorable experiences at the bridge. Students sometimes stop to chat with him or pray with him. People often ask him what he is doing. On one occasion, a woman called 911 to report him, unsure of what he was doing, but local law enforcement was able to put her at ease.
Bell said he has many overpasses and intersections where he will continue to pray, but he intends to pray on the Eighth Street pedestrian bridge as much as he can before its demolition.
"I'm going to get in as much as I can," Bell said. "They're going to remember, and God will still be there, blessing those people."
Interstate 35 will lose a lane this week as construction work starts to widen and rebuild th…
The marathon project to widen Interstate 35 through Waco got off on the right foot Monday, w…
---
Photo gallery: I-35 construction
Business 77 ramp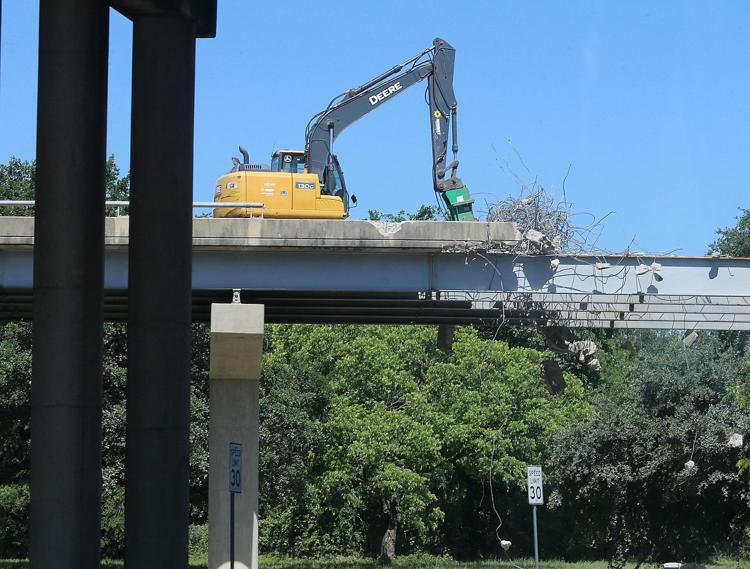 Business 77 ramp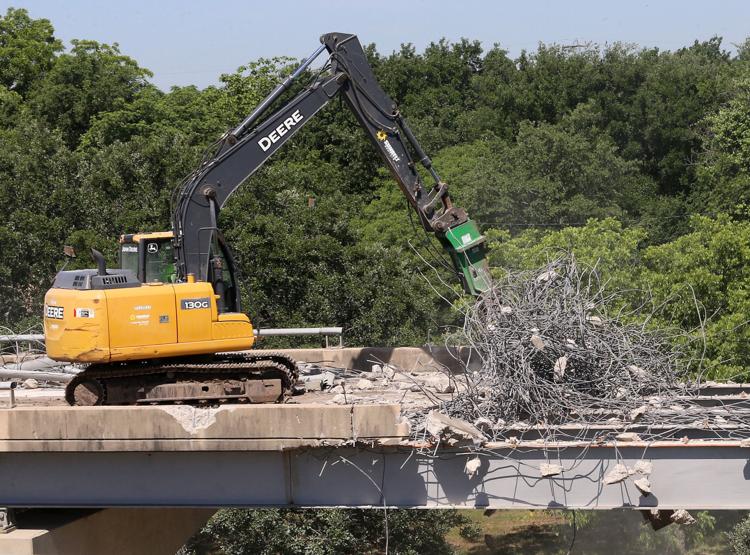 Business 77 ramp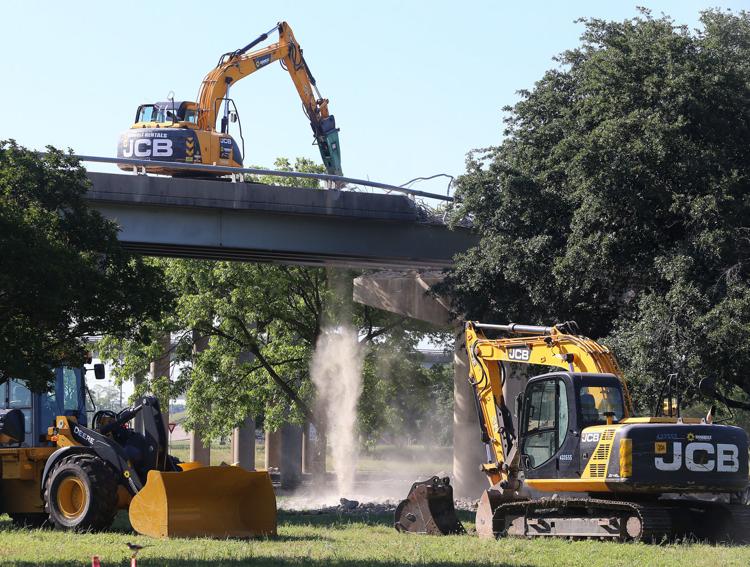 11th-12th bridge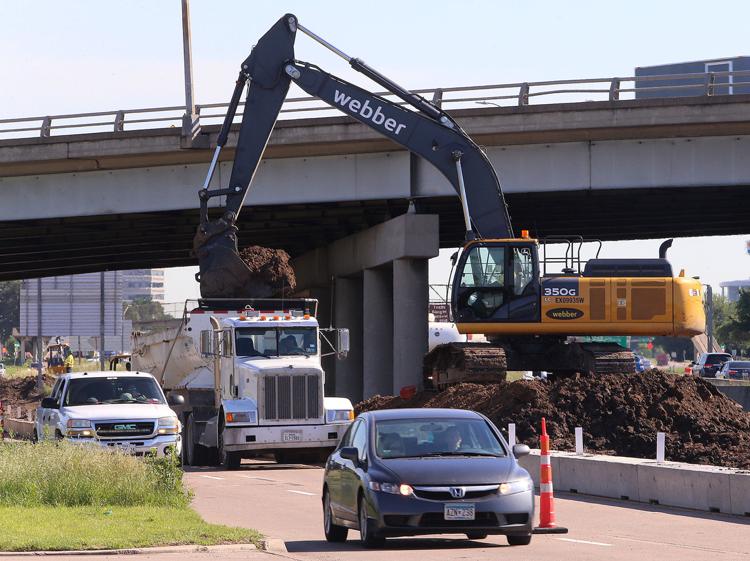 Interstate ramp
Interstate ramp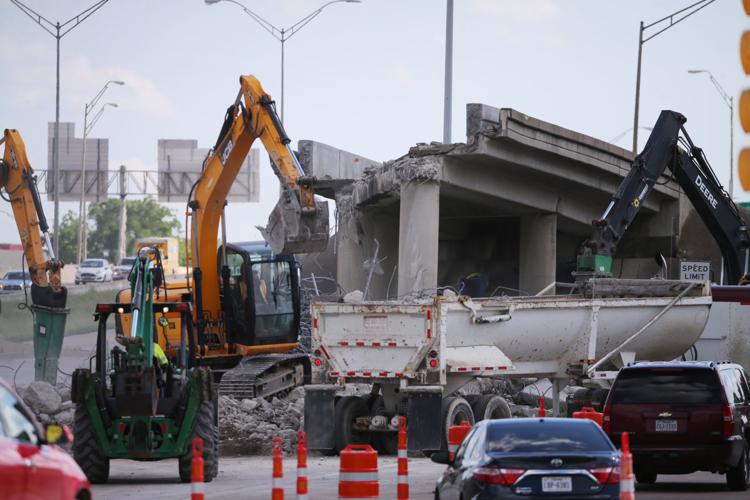 Interstate ramp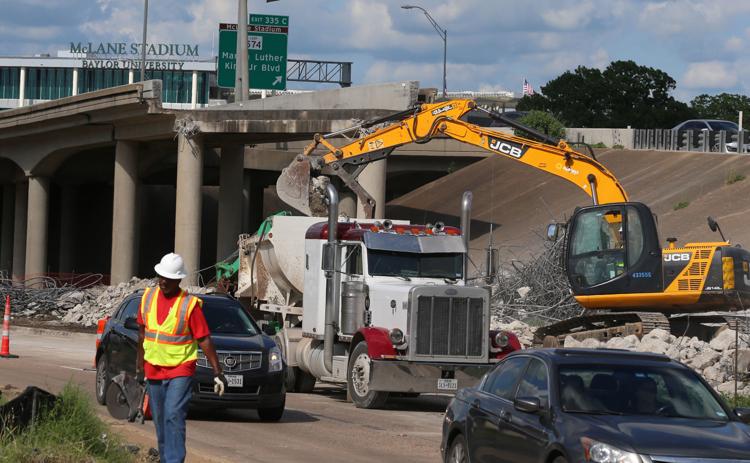 Interstate ramp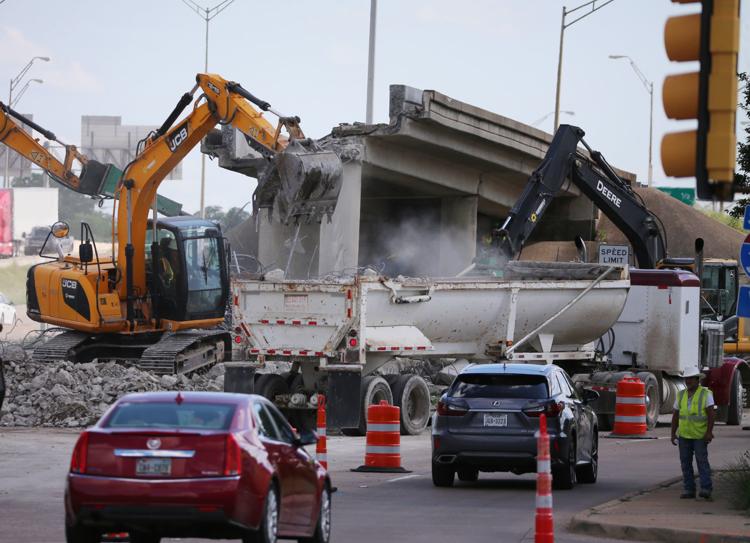 Interstate ramp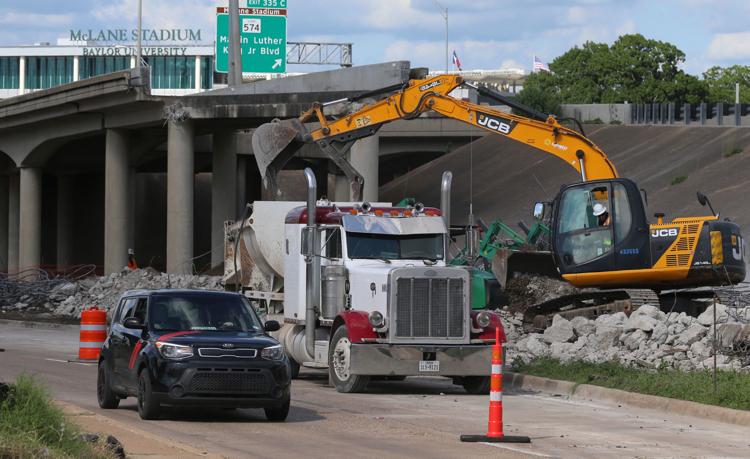 Interstate ramp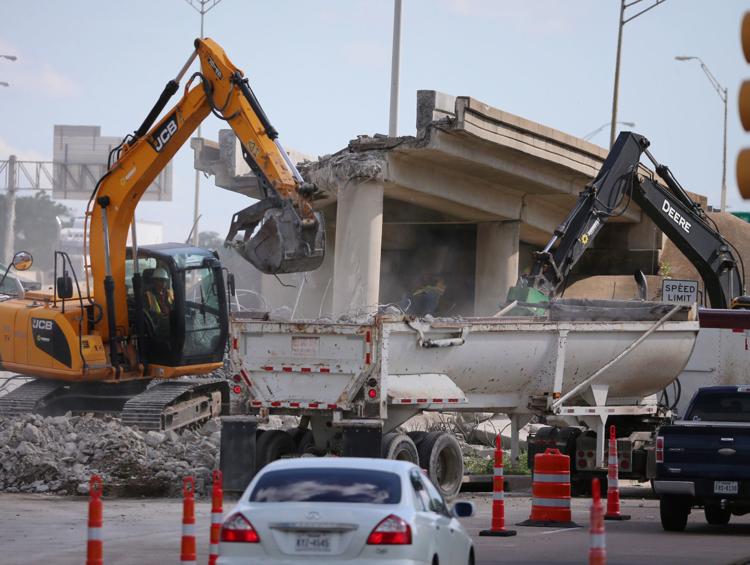 Interstate 35 frontage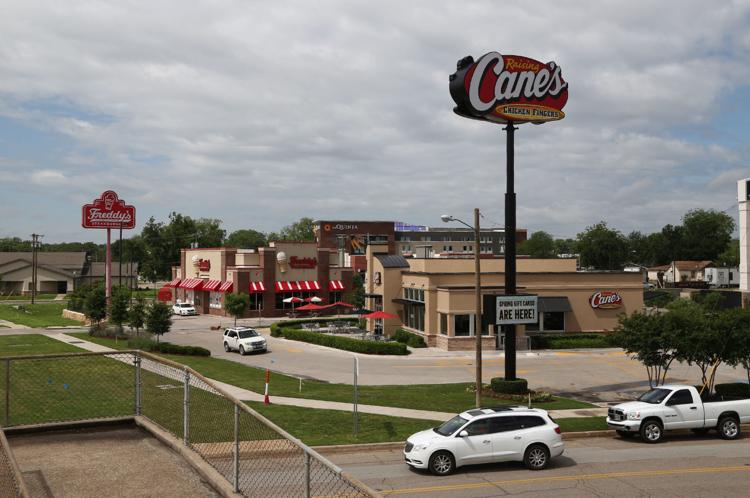 Interstate 35 frontage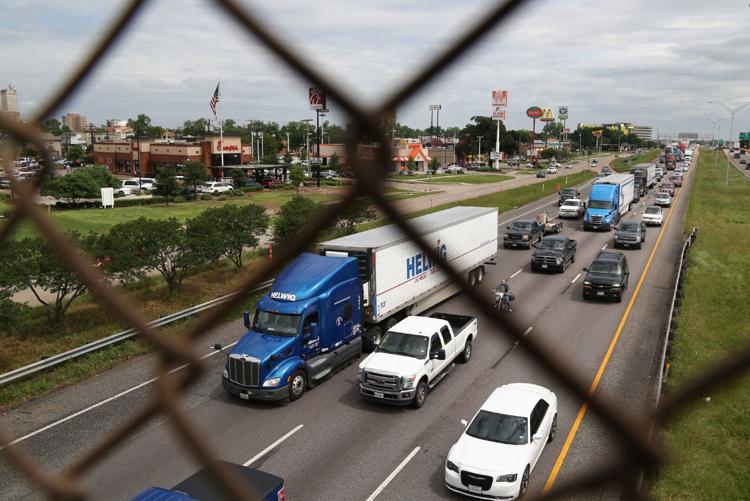 Interstate 35 frontage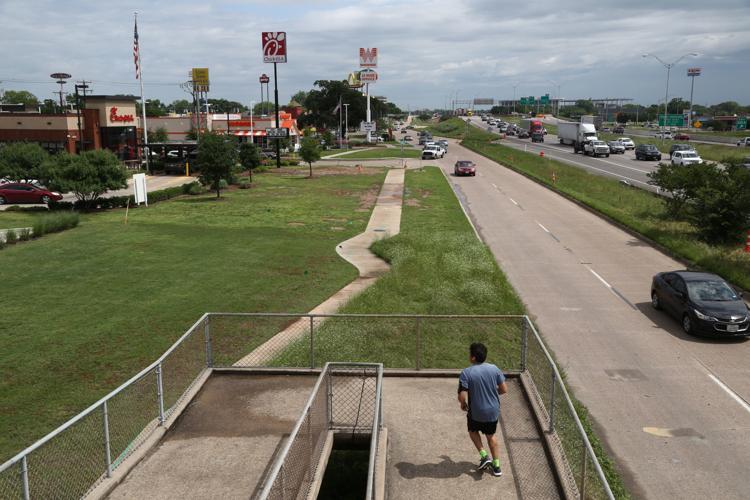 Interstate 35 frontage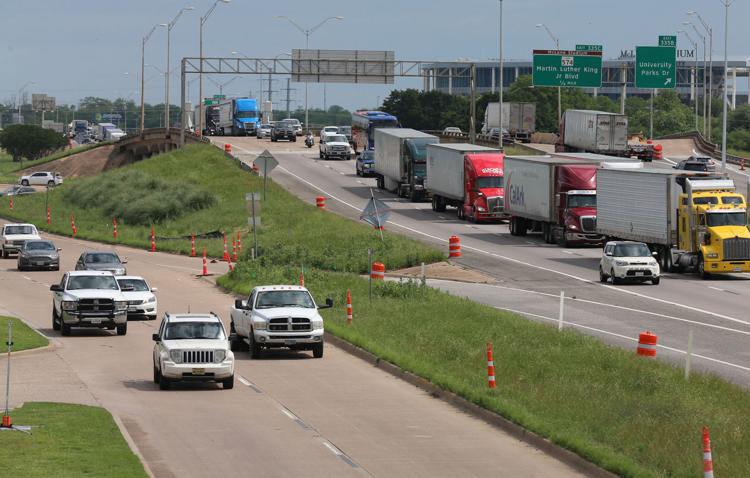 Interstate 35 frontage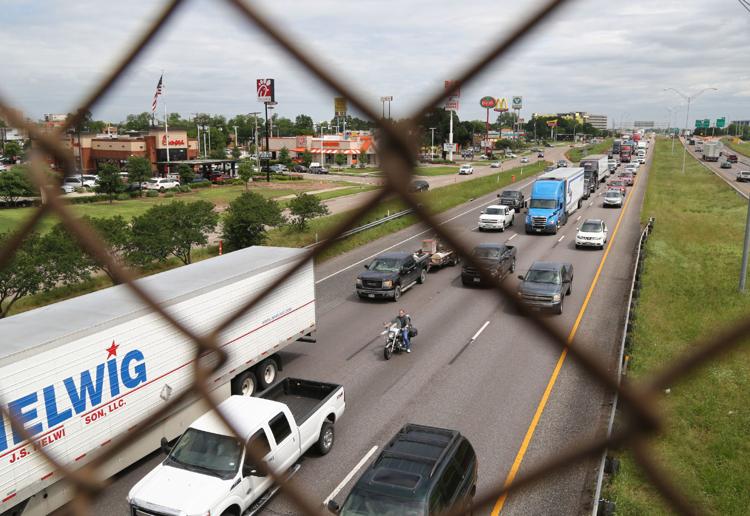 Interstate 35 frontage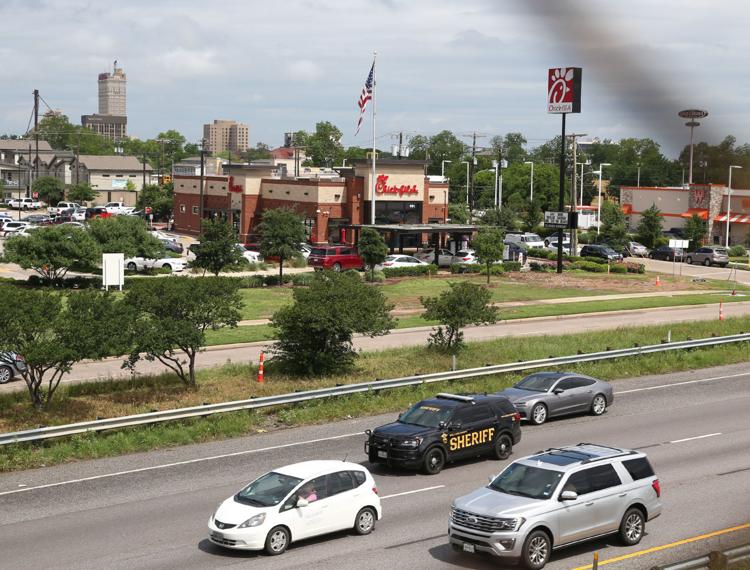 Interstate 35 frontage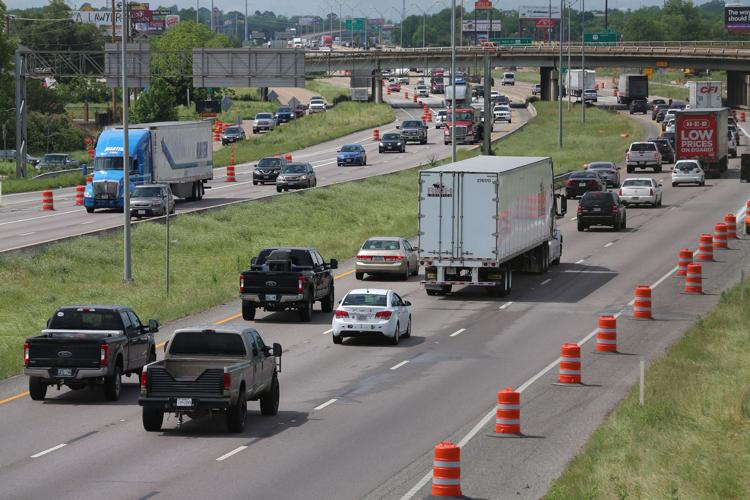 Interstate 35 frontage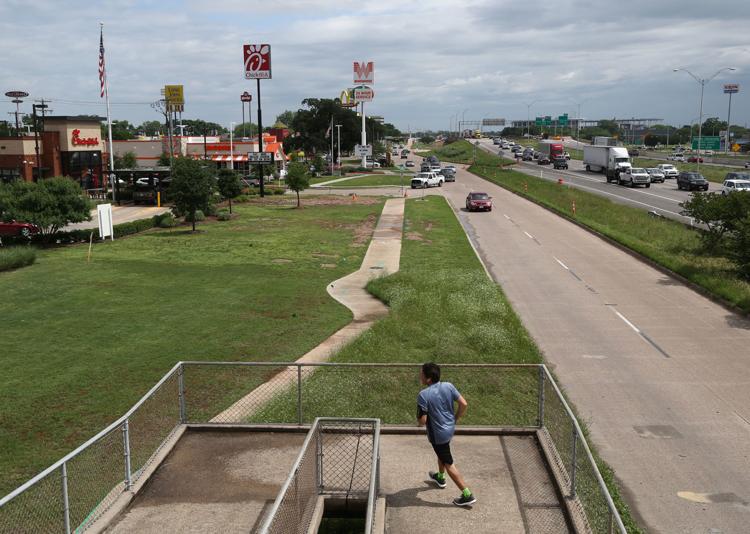 Interstate 35 frontage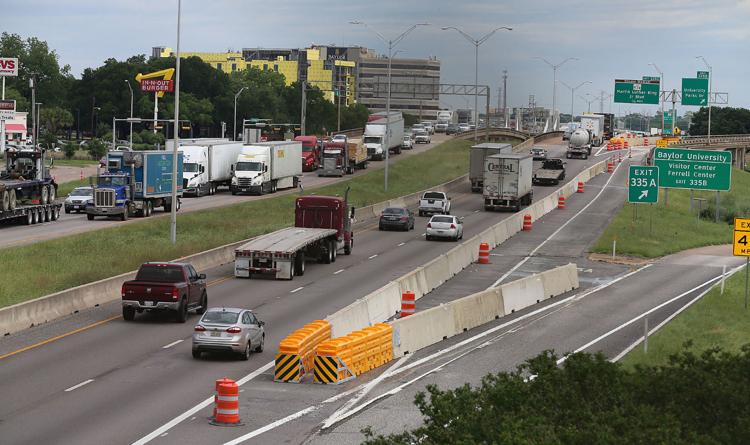 Interstate 35 frontage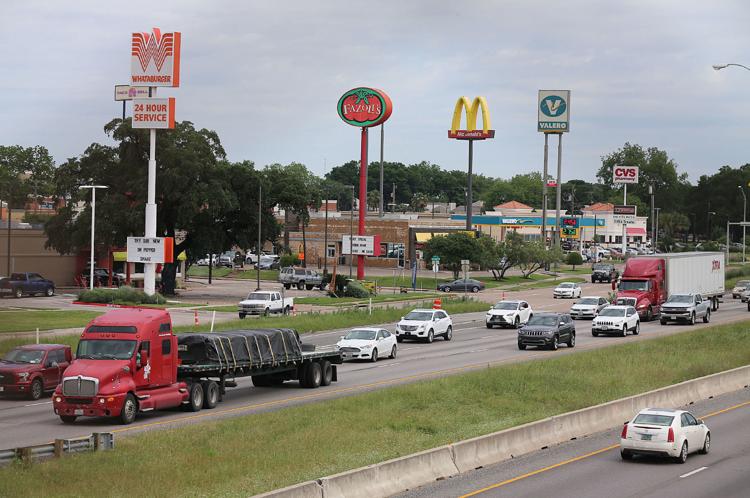 Interstate 35 frontage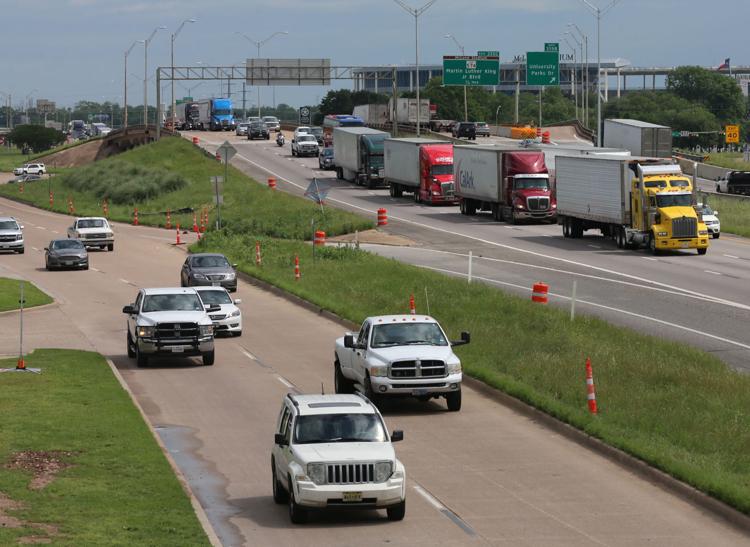 Frontage road - Bellmead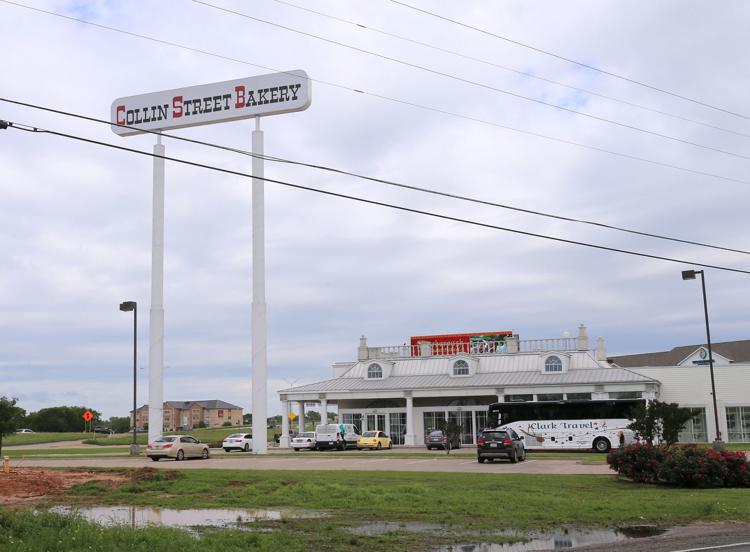 Frontage road - Bellmead