A Waco man who was sentenced to 45 years in prison in 2013 for felony drunken driving was indicted Wednesday after his eighth DWI arrest in January.
A McLennan County grand jury indicted Scott Anthony Spriggs IV, 48, as a habitual offender after he was arrested with a blood-alcohol content almost four times the legal limit, according to records in the case.
Spriggs has seven prior DWI convictions, including three felonies. He was released on parole in September after serving about six years of a 45-year prison term for his seventh DWI.
Spriggs faces a minimum of 25 years in prison and up to life if he is convicted for the eighth time.
According to police reports, Waco police got a call about a suspected drunken driver about 12:45 Jan. 5 near North 26th Street and Waco Drive.
Officers spotted a truck matching the description of the swerving vehicle stopped at a car wash in the 2500 block of Waco Drive and noticed Spriggs seated behind the wheel with his seat belt on. The officer wrote in his report that Spriggs was asleep in the cab with the motor running and with the truck in drive and his foot on the brake.
The officer put the truck in park, turned off the motor and tried to wake Spriggs, according to reports. He said he asked Spriggs several questions but received no answers. The officer asked Spriggs to step out of the truck, but the officer had to unlatch the seat belt for him.
"As he stepped out and his feet touched the ground, his legs buckled and his knees almost touched the ground," the officer wrote in the report.
Spriggs provided "unintelligible answers," and the officer called an ambulance to take Spriggs to the hospital. Spriggs declined a blood draw at the hospital, so the officer got a search warrant to take his blood, reports show.
Spriggs' blood-alcohol content at the hospital was 0.313%, records show. The legal level of intoxication in Texas is 0.08%.
In other action Wednesday, the grand jury indicted a 46-year-old man who police say followed a Waco attorney on his motorcycle after a verbal confrontation at a fast-food restaurant drive-thru in March 2019 and intentionally struck him with his SUV.
Darrell Lynn Gallaway, of Waco, was indicted on an aggravated assault with a deadly weapon charge in the altercation with attorney Seth Sutton that started at about 2:30 a.m. at a Whataburger on Valley Mills Drive.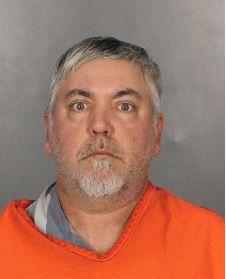 Police initially said Gallaway and Sutton got into an argument over how long Gallaway was taking to order at the drive-thru. However, after Gallaway's arrest a week later, Sutton, a criminal defense attorney, said he made a general comment about the wait time at the restaurant that was not directed at anyone. He did not realize Gallaway heard him, but they got into an argument, he said.
"I wasn't directing the first initial comment at him, because I know when things take a long time at a restaurant it is not a patron's fault. But he thought I was directing it at him," Sutton said at the time. "He started barking at me and I started barking at him, but then it ended and I didn't think anything too big about it."
Police said Gallaway waited for Sutton to leave the restaurant on his motorcycle, followed him in his SUV and struck him near Waco Drive and North 38th Street.
Sutton suffered bruised ribs and multiple abrasions known as "road rash."
Gallaway fled the scene after striking Sutton's bike, according to police reports.
"Having an accident with a car is scary enough for a biker," Sutton said Wednesday after Gallaway's indictment. "But in a case like this, where a car intentionally runs down a motorcycle from behind, we are completely defenseless. I'm grateful that the district attorney's office took this important step in seeking justice against Gallaway. It makes the bikers in this community a little bit safer. And in that, we will take all the help we can get."