---
McFarland, assistant manager at Denny's at the Flying J Travel Center on New Road and Interstate 35, was still on duty five hours later and said she was still "shook up."
"About 30 of them came in here and sat over there against that wall," McFarland said, pointing to the left side of the restaurant. "I thought they came in here just to get away from all the drama that had went on over there. But all at once they all got up just busted out of here."
About five minutes later, heavily armed, suited-up SWAT team members came inside the Denny's and fanned out in two columns around the restaurant, McFarland said.
They left as quickly as they entered, but she could see them through the windows looking around in the parking lot and questioning people.
"It was all kind of scary," she said. "I am feeling a lot of anxiety. I have never personally been caught up in anything quite like this from such a personal point of view. It was too close for me."
McFarland said she could not say if the bikers who came to her restaurant had been at Twin Peaks earlier Sunday. But she knows that when they got up and left, they stuck her with an unpaid bill for $179.94.
Hope Scott, a waitress at Hooters on the I-35 access road near New Road, said 11 members of the Bandidos motorcycle gang came into Hooters about 11 a.m. Sunday.
She said they ate but did not drink any beer, which she said was unusual for the bikers, who are weekly regulars at Hooters.
"They came in wearing their colors. They were kind of rude this morning. They came in with an attitude."
If they were part of the shootout 90 minutes later, there was no indication of what was to come from the bikers, Scott said.
"They come in here all the time. I'll keep waiting on them because that is my job. But this whole thing is just so crazy. And it's also disrespectful, because of lot of those girls at Twin Peaks used to work here."
William Couch, of Penelope, was at Hooters on Sunday afternoon after the shooting.
"It's horrible," he said. "You really don't expect something like this to happen in a small town. But the way things are these days, I kind of always expect the worst."
Hillary Haynes, an Air Force veteran who lives in Valley Mills, came to Waco on Sunday to jog along the downtown riverwalk.
Instead, she spent more than three hours on a park bench in Indian Spring Park watching law enforcement officers bringing more than 100 bikers, hands shackled behind them with zip ties, into the Waco Convention Center for questioning.
After the shooting, officers blocked off streets surrounding city hall and the convention center to use it as an interrogation site for bikers they rounded up.
"I am really not all that surprised, to tell you the truth," she said. "There are a lot of bikers around here. It's Waco. It's not Dallas or Austin."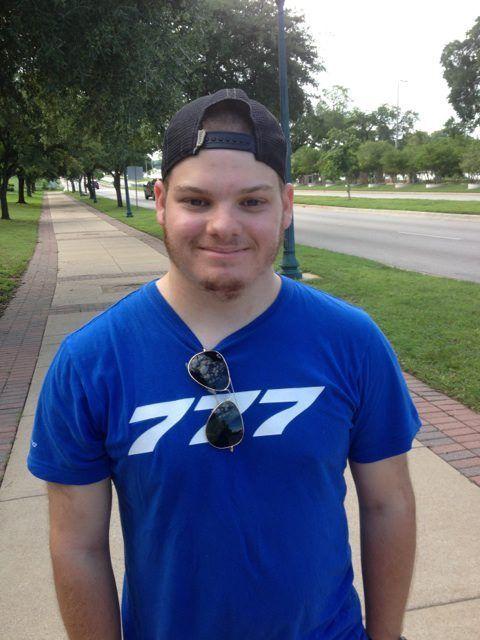 Eric Dwre-Borowicz, a TSTC aviation sciences student who lives downtown, also was watching the activity at the convention center.
He said he was bored Sunday afternoon and was grateful for some excitement.
"It's crazy that all this is happening right down here where I live. It's just ridiculous," he said.