With her hands folded, Mary Luna stood over the newly uncovered memorial marker, remembering the life of 2-year-old Frankie Gonzalez, near the site where his body was found earlier this month.
"I just still don't understand," Luna said. "This is Waco's baby and to have such a little baby, I just can't fathom why a mother would do something like this."
Luna, like several passersby in recent weeks, stopped late Friday morning at the corner of Alice Avenue and 27th Street, near Park Lake Drive Baptist Church, to pay respects to the young boy.
Now, a memorial marker composed out of granite, concrete, and river rock sits at the site of where Frankie was found. It reads "In memory of Frankie Gonzalez and all victims of violence."
Waco police found the child dead in a dumpster June 2 and have since arrested his mother, Laura Jane Villalon, 35, of Waco, on a first-degree felony charge of injury to a child. The boy's death remains under investigation, and few details have been released publicly about how investigators believe he died No cause of death has been released. Police also have arrested Frankie's father, Lorenzo Gonzalez, on a second-degree felony child endangerment charge based on an allegation that he violated a Child Protective Services order by leaving Frankie with Villalon unsupervised.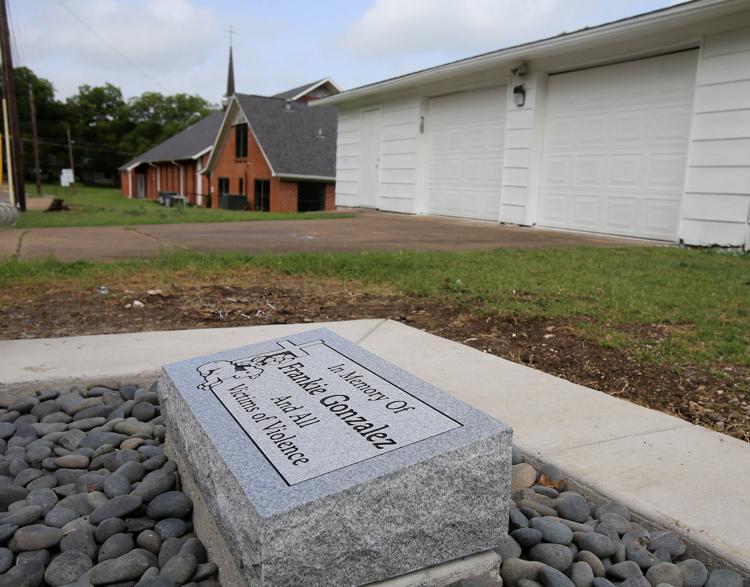 "Unfortunately Frankie is not the first kid and he won't be the last," said Amos Humphries, senior pastor at Park Lake Drive Baptist Church. "The design is relatively modest, peaceful … to allow people to come and pray and reflect that also respects the tragedy that occurred."
Frankie came to the city's attention June 1 when police launched a search effort for him centered around Pecan Bottoms in Cameron Park, employing boats, helicopters, police dogs and scores of officials. Family members and community members also searched through the park, some through the night, and a statewide Amber alert went out.
But police announced the next day that Villalon's report of Frankie going missing during an outing to the park was a ruse and that she had since led them to his body.
"By the next morning, after the first day, (the site) had already become a makeshift memorial with candles, balloons and toys, so it had really taken on a life of its own," Humphries said. "At that point, we had prioritized that we needed to consider the family, our neighbors and our congregation, along with the community at large, so we thought it would be appropriate to create a space that the family and community could mourn at."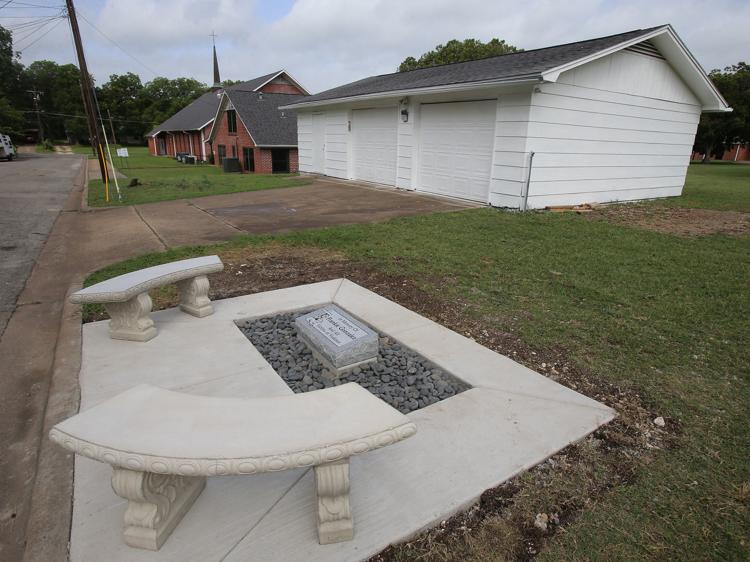 Church deacons Chad Williams and Tom Moore designed a permanent memorial, and donations from S & D Concrete, Phipps Memorial, and Home Depot in Bellmead contributed to the final product, Humphries said.
The church consulted with the boy's family throughout the design, he said. The church had a private unveiling with family members Thursday, respect their wishes for privacy.
"This was just heartbreak after everyone found out he was gone. I just called him Waco's baby," Luna said before leaving the memorial Friday. "Being a mother of a 3-year-old girl, I don't question God, but I still don't understand."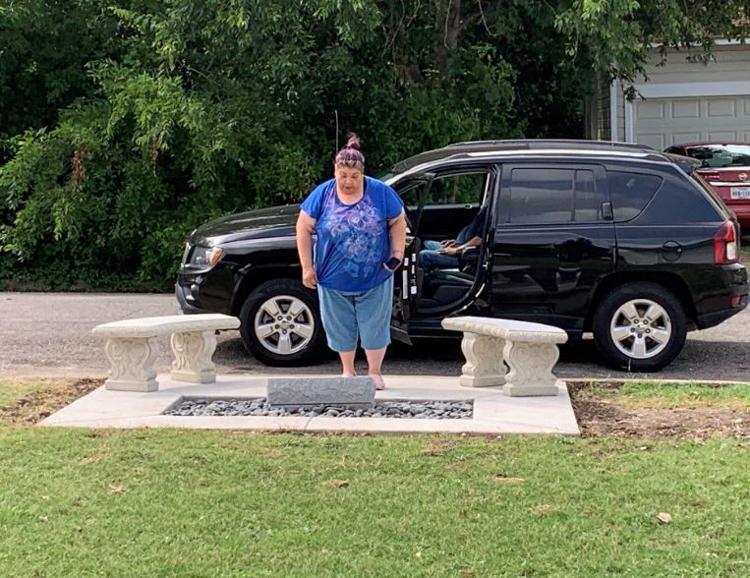 Three local artists are in the process of painting memorials on the church's garage to reflect faith, hope and love, Humphries said. He said he hopes the spot will serve the community as a whole.
"And now, people have been driving by all day, stopping to pay their respects," Humphries said. "We don't want people to forget his name and we want to give all people impacted by violent crime a place to come."