As the dust settles from the 2018 midterm elections, a potential shake-up of unprecedented proportions is brewing quietly around the historically stable McLennan County judiciary.
Traditionally, once McLennan County judges get into office, many remain for decades and rarely are challenged for re-election. But a number of domino-effect changes to that equation in coming years could project the current slate of local judges onto a turnover carousel and result in a dramatically different roster.
Aside from possible changes at the McLennan County Courthouse, U.S. District Judge Alan Albright started the process of replacing a longstanding judge when he was sworn into office in September to replace disgraced U.S. District Judge Walter Smith Jr.
Smith, Waco's first and only full-time federal judge, served 32 years. He retired after being sanctioned by the 5th U.S. Circuit Court of Appeals, which concluded Smith made unwanted sexual advances against a female court employee in his chambers in 1998 and lied to investigators about it.
The first domino that fell recently at the McLennan County Courthouse started at the top, the fourth-floor home of the 10th Court of Appeals.
Justice Al Scoggins, 63, left office at the beginning of the month with four years remaining on his six-year term. Scoggins, who defeated Justice Felipe Reyna in 2010, was the first person from Ellis County elected to the court.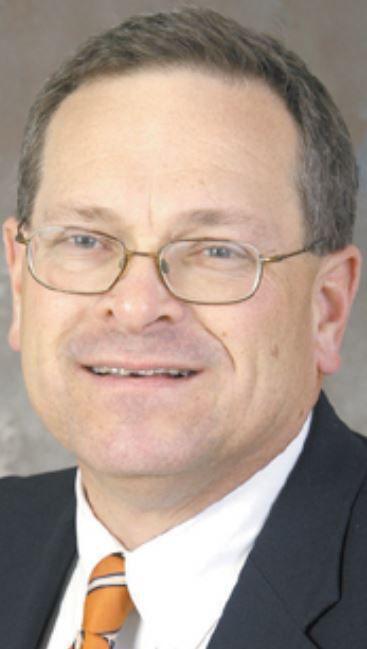 Scoggins, who did not move to Waco, said he decided to leave office because he grew tired of driving back and forth from Ellis County.
Gov. Greg Abbott will name Scoggins' successor, and at least four candidates, including 414th State District Judge Vicki Menard, are seeking the appointment.
Menard became the first woman to serve as a state district judge in McLennan County when former Gov. Rick Perry appointed her the first judge of the court when it was created in 2005.
Should Menard get the nod to replace Scoggins, Abbott will name someone to replace her as judge of 414th State District Court, which primarily hears civil and family law matters.
Abbott's appointee to the 10th Court of Appeals will have to run for election in 2020 and again in 2022, when Scoggins' term expires.
The 10th Court of Appeals is a three-judge panel and is one of 14 intermediate appellate courts in Texas. It hears both civil and criminal appeals from courts in an 18-county Central Texas region.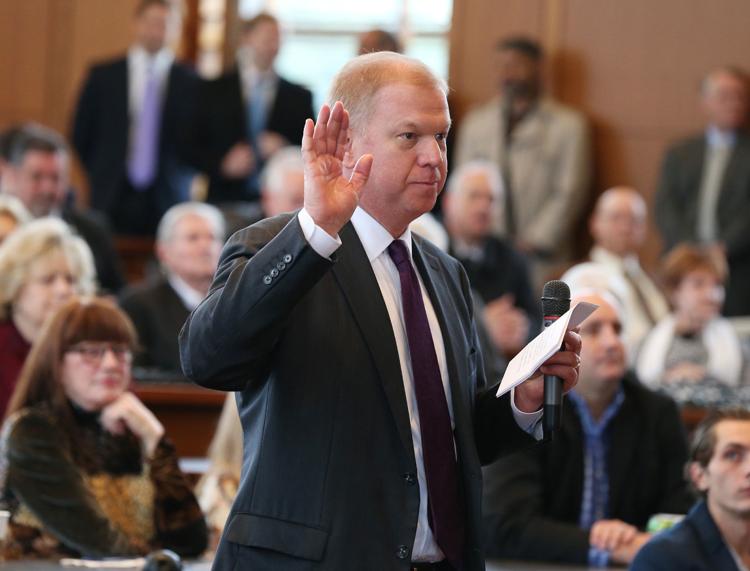 Scoggins' colleague on the 10th Court of Appeals, Justice Rex Davis, said he will leave the court when his term expires in December 2020. Judge Matt Johnson is considering moving up to seek Davis' seat in two years, which would create a vacancy in Johnson's 54th State District Court if Johnson were to be elected. That position also would be filled through gubernatorial appointment. If another candidate were to defeat Johnson, he could retain his post in 54th State District Court.
"The planned retirement of Justice Rex Davis from the 10th Court of Appeals, where he has served with such integrity and sound judgment, will be a significant loss to the Texas judiciary," Johnson said in a statement. "I am seriously considering running for the position and have filed with the Texas Ethics Commission to begin the campaign process. At this time I am not ready to make a formal announcement but anticipate doing so later this year. Having presided over more than 225 jury trials during my 12 years as a district judge, I have the extensive experience the job demands, if the voters will allow me to serve on the 10th Court of Appeals."
Johnson is one of two state district judges who preside over felony criminal courts in McLennan County. He succeeded Judge George Allen, who retired in 2006 after 24 years on the 54th State District Court bench.
Johnson's father, Derwood Johnson, served 25 years as judge of 74th State District Court.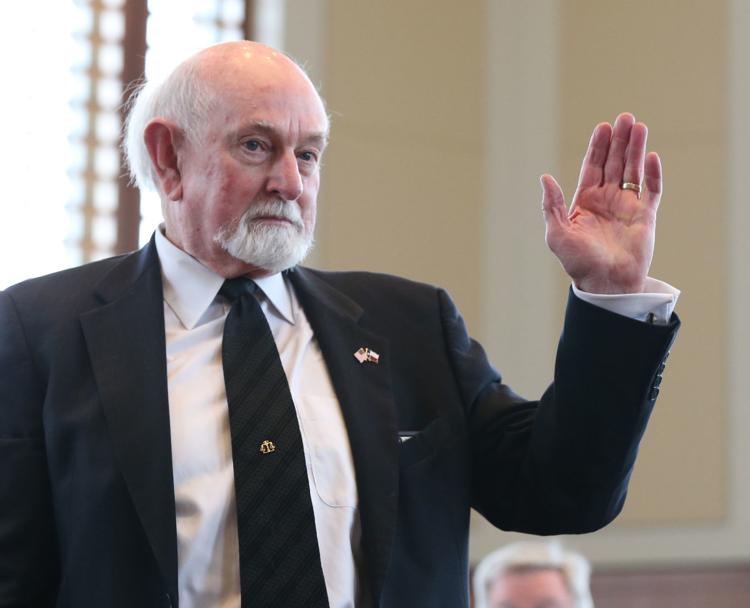 In other expected changes, 19th State District Judge Ralph Strother, 75, will retire at the end of his current term in December 2020. Strother was appointed to the court in 1999 after longtime Judge Bill Logue was forced to retire when he turned 75 in January 1999.
Strother has benefited from a change in the law since then that allows state district judges who turn 75 in the middle of a four-year term to complete their term before stepping down.
When Logue retired, he was the longest-tenured state judge in Texas, serving since 1960. Before that, he also served as county judge.
Thomas West, who worked as a McLennan County prosecutor for almost 10 years, said he plans to run for Strother's seat and will file the paperwork indicating his intent to run in the coming week. West, 54, is a partner with the Waco law firm Dunnam and Dunnam, where he has worked for the past 18 years. He is certified in criminal law by the Texas Board of Legal Specialization.
Also, Jim Meyer, 68, is starting his fifth, four-term as judge of 170th State District Court. He said he might consider retirement at the end of his term, when he will be 72 and would have held the position for 20 years.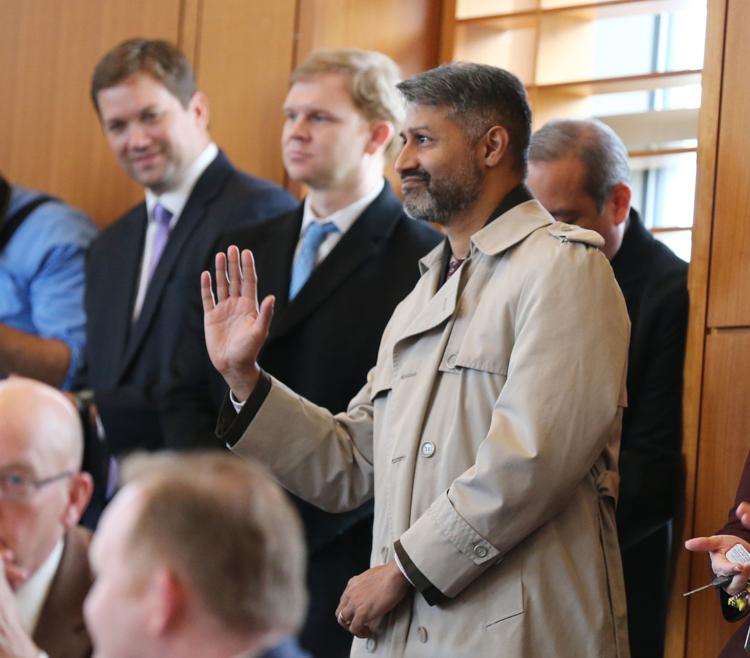 Other possible changes in the judicial landscape could occur if Judges Brad Cates, Vik Deivanayagam or Fernando Villarreal decide to seek one of the positions in a higher court. Cates and Deivanayagam are both McLennan County Court-at-Law judges whose terms expire in 2022. Villarreal is Precinct 5 justice of the peace.
All three said this week they are not considering a run for higher office at this time, but are leaving their options open.
Waco attorney Russ Hunt, who has practiced criminal law in McLennan County for 41 years, said he cannot remember another time when there were so many potential changes in the judicial system in such a short time span.
"In my experience, this situation right now is highly unusual," Hunt said. "It is very strange that this would all of a sudden occur. It is kind of a perfect storm. Maybe it's an imperfect storm."
Another stark change in the legal arena at the McLennan County Courthouse started last week, when Barry Johnson took over for Abel Reyna as district attorney. Johnson's father, Judge Joe N. Johnson, was part of the tradition of long-serving judges in McLennan County.
Joe N. Johnson, who affectionately called the McLennan County Courthouse "The Rock," went to work in that historic building for 40 years, serving 24 years as justice of the peace and 16 years as judge of 170th State District Court.
Judge Vic Hall was the only judge in McLennan County history to serve on four judicial levels. He retired in 1990 after 34 years in the judiciary. Hall was appointed justice of the peace in 1956 and was elected county court-at-law judge two years later. At age 36, he was elected 54th State District judge, becoming the youngest elected district judge in the state at that time. He later served 22 years as a justice on Waco's 10th Court of Appeals.
Hall's colleague, Judge Frank G. McDonald, was Texas' longest-tenured state judge when he retired in 1988. McDonald served 36 years as chief justice of Waco's 10th Court of Appeals. Before that, he served six years as judge of the 66th State District Court in Hill County.