The former head basketball coach at Bosqueville High School who resigned in 2016 after allegations of improper conduct with a student pleaded guilty Monday to a second-degree felony charge.
David Lucien, 40, initially was charged with sexual performance by a child, a second degree felony. However, in a plea agreement with prosecutors, Lucien pleaded guilty Monday to improper relationship with a student in exchange for an offer of deferred adjudication probation.
Judge Ralph Strother of Waco's 19th State District Court ordered a background report on Lucien, which he will consider before sentencing him in about six weeks.
"David was originally charged with sexual performance of a child," said Lucien's attorney, Seth Sutton. "He was definitely not guilty of that, and we had long dug in our heels in preparation for a jury trial. But he was on bond for that for a long time, and that will really wear on a person's soul. So when we got the offer to change the charge to something that does not require sex offender registration, there was not much hesitation in accepting it."
Records filed in Lucien's case show he and a senior girl at Bosqueville kissed and sent nude photos to each other on their cellphones. The incident was reported after someone overheard the girl talking to a friend, according to court records.
Prosecutor Will Hix said Lucien surrendered his teacher's certification after his resignation.
"I think based on the wishes of the victim and her desires of the outcome, it was the right thing to do," Hix said of the plea agreement.
Court records show Lucien was placed on probation in 2018 after a DWI conviction in Smith County.
Westfest incident
In other court action Monday, a West man agreed to a three-year prison term Monday after breaking a man's jaw in a fight during last year's Westfest celebration.
Thomas Gordan Brown, 38, pleaded guilty to aggravated assault Monday and asked 54th State District Judge Matt Johnson to postpone his formal sentencing so he can attend to his mother's health issues. Johnson agreed to delay sentencing until April 15.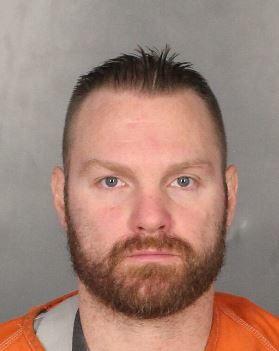 Brown's attorney, Phil Martinez, said statements he obtained from witnesses to the incident said a man who was obviously drunk groped Brown's wife and kissed her. He also groped other women at Westfest and attempted to kiss another one, but she was able to push him away, witnesses said.
After Brown, who also had been drinking, learned what the man had done, he slugged him in the face. The punch broke the man's jaw, which required surgery to repair, records show.
Prosecutors initially offered Brown, who has two state jail felony theft convictions, a seven-year plea deal with an agreement not to oppose his request for probation, Martinez said.
"I am disappointed that the district attorney's office didn't look at it more closely and just offer him probation," Martinez said. "My client would have gladly accepted anything from five to seven years probation, which I think would have been appropriate with the facts I know about the case."
Brown must serve at least a quarter of his sentence before he can seek parole.