A man on federal probation for a 2010 bank robbery in Limestone County was arrested Wednesday after trying to rob two local Walmart stores the day before, officials said.
Police arrested Michael Reeves, 41, fewer than 24 hours after they believe he tried to rob a Chase Bank branch in a Bellmead Walmart, then fled and tried to rob a Hewitt Walmart. He threatened multiple people but did not succeed in taking money in either incident, officials said.
"Our detectives worked all night with Hewitt, the county (McLennan County Sheriff's Office), DPS (Texas Department of Public Safety), Waco police, Lacy Lakeview (police) and the FBI," interim Bellmead Police Chief Danny Smith said. "We were not going to let this go, and it was just a great cooperative effort by all."
Bellmead police were called to the Chase Bank inside Walmart, 1521 N. Interstate 35, shortly before 5:40 p.m. Tuesday after a man passed a teller a note demanding cash in unmarked bills and stating he had a gun, Lt. Brenda Kinsey said at the time.
No gun was shown during that incident, and the man fled the store in a silver Ford Focus before he was given any money, Kinsey said.
About an hour later, a man matching a similar description bought a candy bar in the Walmart at 733 Sun Valley Blvd., then went to the store's garden center, Hewitt Police Chief Jim Devlin said at the time. The man approached an employee and raised his shirt to reveal a firearm in his waistband, and threatened to rob the employee, Devlin said.
The employee did not immediately react to the threat, and the man ran out of the store without receiving any cash, he said.
Police released surveillance photos from both stores Tuesday evening and followed leads that led to Reeves' home in the 100 block of Peaceful Lane at about 8 a.m. Wednesday, Smith said.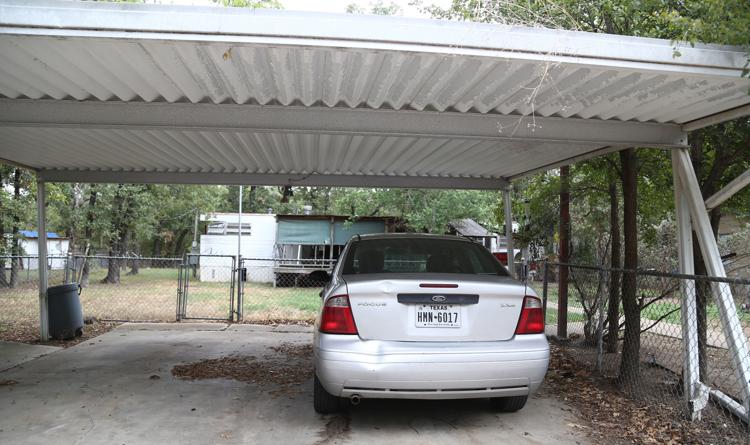 Officers watched the house for about an hour before Reeves spotted officers and fled. Reeves was arrested across the street from his house with assistance from Waco police K-9 officers. No one was injured.
Reeves was convicted on a federal bank robbery charge in 2011 for robbing a credit union in Mexia in 2010. He was sentenced to eight years in prison and five years on probation after pleading guilty.
He was on probation at the time of the robberies Tuesday.
As of early Wednesday evening, Bellmead police had filed felony charges of aggravated robbery and tampering with evidence. More charges are pending.