Justice was delayed for two McLennan County criminal defendants Wednesday after a nosy potential juror caused a mistrial, and a scheduling conflict with a witness in federal custody caused another trial to be postponed.
Judge Ralph Strother of Waco's 19th State District Court was forced to declare a mistrial Wednesday morning in the trial of Brian Todd Dekle, who has been jailed 998 days waiting trial on five counts of aggravated sexual assault of a child, three counts of sexual assault of a child and one count of indecency with a child by contact.
A juror selected Tuesday evening reported to Strother on Wednesday that she overheard another potential juror talking about the facts of the case after that person called up a story about Dekle's case on his cellphone during a Tuesday afternoon break in jury selection.
The juror told Strother she could not be fair and impartial after what she had heard the other prospective juror say, which led to the judge declaring a mistrial in the case.
A felony criminal case can proceed with 11 jurors, but only if a judge determines a juror is disabled. While Strother disqualified the juror, she was not deemed disabled, so the mistrial was the judge's only option, he said.
"The internet has curses and blessings," Strother said. "This is one of the curses."
Strother instructs the 12-member jury not to read media accounts of the trial but does not give that instruction to the 60 or so potential jurors before the jury selection process starts. Strother said he will change his routine to instruct the entire jury panel as soon as jury selection starts to stay away from media reports about the case.
The mistrial does not prevent a new trial on the same charges.
Trial delayed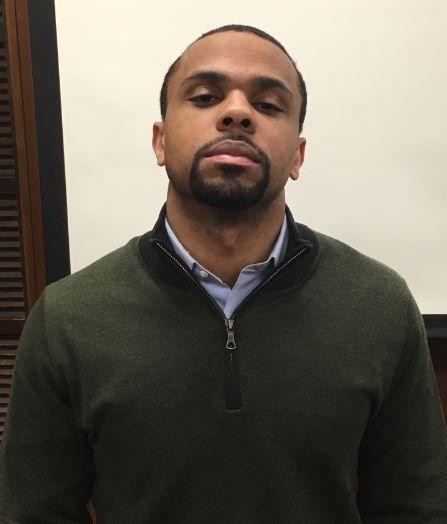 Also Wednesday, 54th State District Judge Matt Johnson granted a prosecution request to delay testimony in the trial of a Hewitt man charged in an alleged murder-for-hire scheme because of the unavailability of a prosecution witness in federal custody.
Testimony in the capital murder trial of Tyler Sherrod Clay should have started Tuesday. However, prosecutors were not able to get federal authorities to keep a witness in the McLennan County Jail who had been brought to Waco as a potential witness in an unrelated federal proceeding.
Prosecutors on Monday asked Johnson for a delay in testimony until Wednesday, hoping they could arrange for the witness to be transferred from federal custody to state custody and brought back to Waco in time. That process apparently will not happen until Friday or Monday, prompting prosecutors to seek the delay over the strenuous objections of Clay's attorneys, Randy Schaffer, of Houston, and Melanie Walker, of Waco.
Clay, 29, is charged with hiring Keith Antoine Spratt, 30, of Waco, to kill Joshua Ladale Pittman in December 2015. Pittman, 37, was shot several times in the chest by a masked man at an East Waco convenience store.
The judge swore in the jury Wednesday morning, but not before asking if any of them had a problem with postponing the start of testimony until Monday morning.
Late Monday afternoon, prosecutors Robert Moody, Hilary LaBorde and Christi Hunting Horse told the judge a federal prisoner who they described as an important material witness in the case was in bureaucratic limbo and might not be available to testify until later in the week. Johnson postponed the start of testimony until Wednesday and urged the prosecutors to do all they could to get the prisoner here.
On Wednesday, Johnson told the prosecutors he is disappointed they had not sought an injunction from a federal judge to prevent the witness from being transferred from Waco back to federal prison.
After rigorous protests from Schaffer, the judge told him he merely was trying to be fair and said he would grant the defense a continuance under similar circumstances.
Prosecutors argued the witness is important to the state's case because he was at the scene when the shooting happened and is the only one who can identify Spratt as the gunman, despite the shooter wearing a mask.
Waco police reported Pittman had been involved in multiple robberies and said Pittman "set up" Spratt and Clay to be robbed. That led to Spratt and Clay conspiring to murder Pittman, Waco police officials said.
Pittman was shot by a masked man at the Pick N Pay Foodmart, 504 Faulkner Lane, about 11 p.m. Dec. 23, 2015. According to arrest warrant affidavits, Pittman robbed Clay earlier in 2015, and Clay hired Spratt to murder Pittman in retaliation.
Prosecutors are not seeking the death penalty in the case. If Clay is convicted of capital murder, he will be sentenced to life in prison without parole.