In a newly released deposition, Baylor University regent Phil Stewart said the board of regents itself deserves some blame for the sexual assault scandal that began with the criminal conviction of Sam Ukwuachu and escalated with high-profile dismissals, lawsuits and investigations.
Stewart, the president of a San Antonio real estate investment firm, said the world's largest Baptist university had "lost its soul" by May 2016, when the board fired Ken Starr as president and Art Briles as head football coach. The entire text of his deposition was made public Wednesday evening.
"The actions that were taken, I didn't agree with then, I don't agree with now," he told lawyers representing 10 women suing the university under Title IX. The plaintiffs allege university policies created a heightened risk for students to be assaulted and that officials were deliberately indifferent to their reports of assault.
When questioned by a Baylor lawyer, Stewart said he "cannot imagine that Baylor would have responded with deliberate indifference … in connection with any claim."
Still, Stewart alleged no facts were offered during Pepper Hamilton LLP's presentation into the university's response to sexual violence reports. He alleged the investigation did not go "far enough," and he alleged that the 13-page summary of the investigation released by the board at the time — a document called "Findings of Fact" — was not factual or representative of the presentation.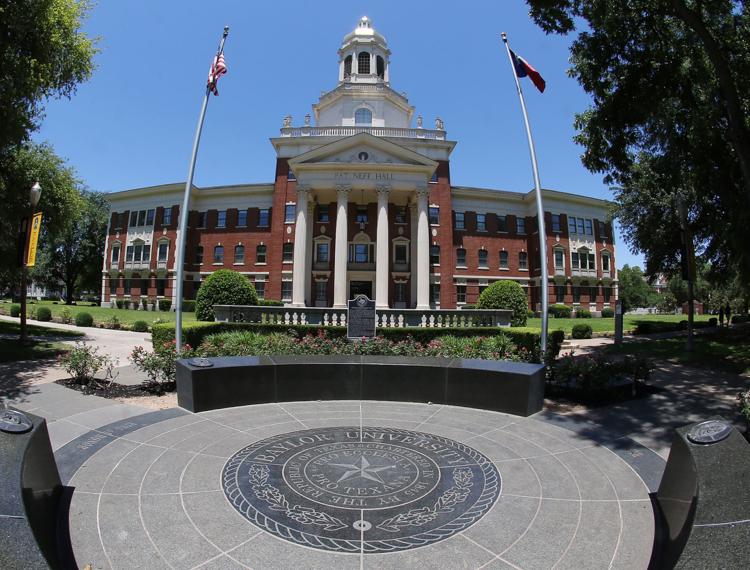 But he also said the presentation was "an information overload of extremely sensitive information, information that broke your heart, and it was very emotional to hear."
"And quite frankly, I can recall a number of regents talking, you know, 'You know, I'm in such a daze I can barely even remember what was – what was said,'" he said.
Stewart, whose term expires in May 2019, clearly sits in the minority. The board voted 26-4 to fire Briles, despite an initial signal of support for the school's most successful football coach.
And in December 2016, the board unanimously reaffirmed the methodology and findings of the Pepper Hamilton investigation. That internal probe was prompted by Stewart's concerns, and Stewart said he abstained from that reaffirmation vote. Emails that became public alongside the deposition show Stewart's frustration that his abstention was not mentioned in Baylor's press release at the time.
"It is time for a change in the 'culture' of our board of regents," Stewart wrote in bold, capitalized letters to another regent in the summer of 2016.
"I … have said many times myself that the entity that SHOULD be investigated is our BOARD OF REGENTS!" he wrote. "We, as a board, are quick to investigate others, pontificate their shortcomings, express shock and horror … but fail to address where the real problem lies."
Jerry Clements, a vice chairwoman on the board, told the Tribune-Herald last month the internal complaints that caused that probe included characterizations of the Pepper Hamilton attorneys as "women lawyers from back east (who) had an ax to grind." She called those characterizations "extremely unfair."
"If they had new information, we begged them for it, and they never gave it to us," Clements said. "I don't know what they were basing this on."
In a statement to the Tribune-Herald on Wednesday, board Chairman Joel Allison said regents are encouraged to share their thoughts, which are central to strategic oversight, fiduciary responsibility and good governance.
"After receiving the Special Committee's review and analysis, the Board found no facts to support the concerns raised," Allison said, in part. "This committee concluded that the Pepper Hamilton investigation was comprehensive, unbiased and professional. The Board voted unanimously — with the abstention of Regent Stewart — against engaging another firm to investigate the investigation."
At multiple points during his deposition, Stewart, who has conducted corporate investigations professionally, declines to name his sources for information. A message left for Stewart's attorney, Kyle Watson, was not returned.
Stewart said he had been among the regents who criticized Starr's performance as president, but he came to Starr's defense in his handling of the sexual assault crisis.
Starr himself has discussed tensions with the board throughout his six-year tenure that drove him to the brink of resignation on three separate occasions. Stewart referenced "known friction" between Starr and Senior Vice President Reagan Ramsower. Ramsower is no longer a high-ranking administrator and is now taking a yearlong sabbatical.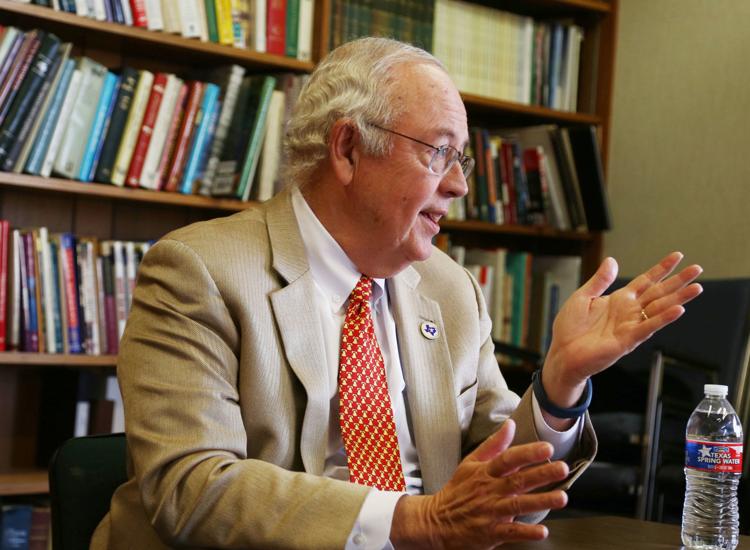 Stewart recounted that he was so distraught by the board's decision to fire the president that he went directly to Starr's home after the vote. Stewart said he wanted to tell Starr about an alleged ultimatum that Ramsower had made to several regents, threatening to accept a role as president of another Texas Baptist university if Starr was not fired.
No one answered when he knocked on the door, he said. In the deposition, in an echo of Starr's comments after that summer, Stewart said he felt the board had not acted in a transparent way, mainly because he expected a full report written by Pepper Hamilton, rather than a board-authorized summary.
Stewart felt the same way about Briles, who will soon begin coaching a football team in Italy.
"And to this day, I have seen no reason or basis upon which that he should have been terminated," he said, adding that, at that point, he had never met Briles and intentionally distanced himself from the athletics department in an effort to maintain independence. He also said it is his opinion that too much attention has been devoted to the athletics department, a move detrimental to the university.
Emails and text messages released by regents in February 2017 showed that Briles and the director for football operations, Colin Shillinglaw, sought to keep crimes committed by players out of the public eye and student disciplinary offices.
Revealed within deposition excerpts released on Friday, Stewart tried to resign as a regent in October 2016, but the board would not accept it, fearing inevitable media attention. He did not attend another meeting until May of this year.
The board's next quarterly meeting is scheduled for Nov. 1.