Former Baylor University head football coach Art Briles has handed over 3,771 pages of documents and six audio recordings to lawyers representing 10 women suing the school under federal Title IX laws.
The documents, submitted Friday in response to a wide-ranging subpoena, represent a significant step in discovery for the two-year-old lawsuit. The women allege that Baylor policies created a heightened risk of assault and that the school denied the plaintiffs their educational rights after assaults occurring between 2004 and 2016.
Briles' lawyer is Tom Nesbitt, a central figure in the legal battles between the university and the former Baylor Alumni Association. Nesbitt declined to comment on the filing.
The filing indicates that Briles is willing to turn over documents related to the highly secretive NCAA investigation into Baylor. However, he did not submit those documents Friday, citing concerns that doing so could violate the wishes of the NCAA, Baylor and federal court.
Briles also declined to turn over his communications with all attorneys since his May 26, 2017 firing, or to allow lawyers to search his personal email account and cellphone. Waco attorney Jim Dunnam, who represents the 10 former students who were allegedly assaulted while attending Baylor, did not oppose Briles' objections.
"Any time we get additional information, we're pleased," Dunnam said. "Also, I think it is noteworthy that he has additional materials that he believes are responsive and relevant that are going to be submitted to the judge."
The lawsuit has been consistently stalled by disputes of the scope of discovery. More than 60 subpoenas have been delivered to current and former Baylor regents, administrators, coaches and professors.
Briles reportedly has been in discussions to accept a football coaching job in Italy.
New complaint
Meanwhile on Friday, former student Dolores Lozano formally filed a Title IX lawsuit against Baylor, Briles, former athletics director Ian McCaw and the city of Waco. Last week, U.S. District Judge Robert Pitman allowed her to file the amended complaint, in which she alleges then-football player Devin Chafin physically abused her in 2014.
She said her allegations against Chafin at the time were not adequately investigated by several Baylor administrators, including Associate Athletics Director Nancy Post, then-sports chaplain Wes Yeary, then-President Ken Starr and a Baylor counselor.
Pitman granted Baylor a legal victory in September by dismissing major portions of her lawsuit.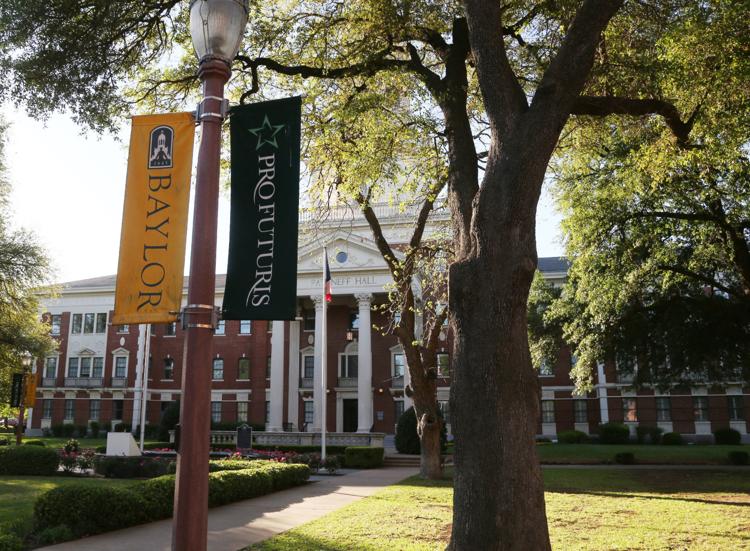 Lozano later hired new attorneys from the San Diego-based Zalkin Law Firm, who represented Jasmin Hernandez in a Title IX lawsuit against Baylor and subsequent settlement.
"Ms. Lozano looks forward to exposing the deep-seated systemic gender discrimination that contributed in large part to the abuse she and other women have suffered," said Sheila Haddock, an attorney representing her. "It's true this case is about revealing the efforts to protect the Baylor brand. But it's about more than that. A lot more."
The university declined to comment further on Lozano's new complaint.
"The court's ruling does not address the merits of the allegations but merely permits the former student to assert the claim and proceed with the discovery process," a university statement said last week. "Baylor will respond to these allegations in court at the appropriate time."
Briles' attorney, Ernest Cannon, said Briles was wrongly named in the complaint.
"Right now, it's hard to make a comment because I'm not sure what their complaint is with the coach," Cannon said. "It appears she had a problem getting along with her boyfriend, and that's unfortunate."
The complaint alleges the Waco Police Department violated Lozano's equal protection and substantive due process rights by not adequately investigating her claims and concealing violence committed by football players. A police spokesman denied these allegations in 2016 when Lozano filed her first complaint.
Waco City Attorney Jennifer Richie said she had not seen the complaint and declined to comment. Thomas Brandt, McCaw's Dallas-based attorney, did not respond to a request for comment.