Gregg Houck, longtime owner of Westview Nursery & Landscaping, recalls receiving a $1,500 monthly water bill during last year's scorching summer.
And that was just for his acre house lot on Highway 6, not for his nursery on Valley Mills Drive.
This summer is shaping up to be a whole different story, after weeks of above average rainfall in Central Texas.
"Last month, I think I paid $53," Houck marveled.
And with soggy soil and a chance of more precipitation in Tuesday's forecast, city officials say water sales are all wet.
Waco residents tapped the Lake Waco keg for 766 million gallons of treated water in May — drinking, showering, washing the dog or stepping around nature's puddles to water the lawn. That is 252 million gallons less than the 1.02 billion gallons the city sold during May last year, according to figures provided by Jonathan Echols, the water department's public relations coordinator.
For this fiscal year, which began Oct. 1, Waco has sold 1.1 billion fewer gallons than last year. But creative rate structuring has prevented red ink from flowing.
In fact, water sales through May have generated $23.6 million in revenue, nearly $400,000 more than during the first eight months the previous year.
Echols said water fees have increased since 2016 to pay for infrastructure improvements that include new storage, transmission lines and pump stations included in a $270 million master plan with several years to run.
Fees are rising as Waco's capital water priorities shift from building a new pretreatment plant, expanding Lake Waco and building a new dam on the Brazos to focusing more on storage and transmission and replacing obsolete infrastructure.
"It's really those capital projects that are driving the current rate adjustments that are driving the current rate adjustments," Echols said in an email.
The 766 million gallons sold in May is the third-lowest since 2011, behind only the 696 million gallons in May 2016 and 716 million gallons in May 2015. Both of those months were unusually wet.
The 1.1 billion gallons sold in May last year was the highest since the record drought of 2011, when the temperature eclipsed 100 degrees 90 times. All last fiscal year, Waco sold 11.1 billion gallons of treated water, second only to the 2011 total of 11.8 billion gallons.
Though water sales have slowed to a drip so far, a long summer awaits. May 2016 produced only 696 million gallons in sales, but the year ended with 10.6 billion gallons of treated water running through the pipes to paying customers. That was the third-highest total between 2011 and 2018.
Bellmead interim City Manager Yost Zakhary is banking on a rebound.
"We're seeing a 5 percent decrease in sales so far due to the heavy rains, and we're down roughly $62,000 in revenue year-to-date compared to last year, which is a lot of money in a $1.775 million water and sewer budget," he said. "That's not good, but it's certainly not devastating. We're what, three or four days into summer? We'll monitor the budget and make adjustments where necessary."
But, he added, "I'm watching TV, and they're talking about possibly having rain on and off the next four or five days."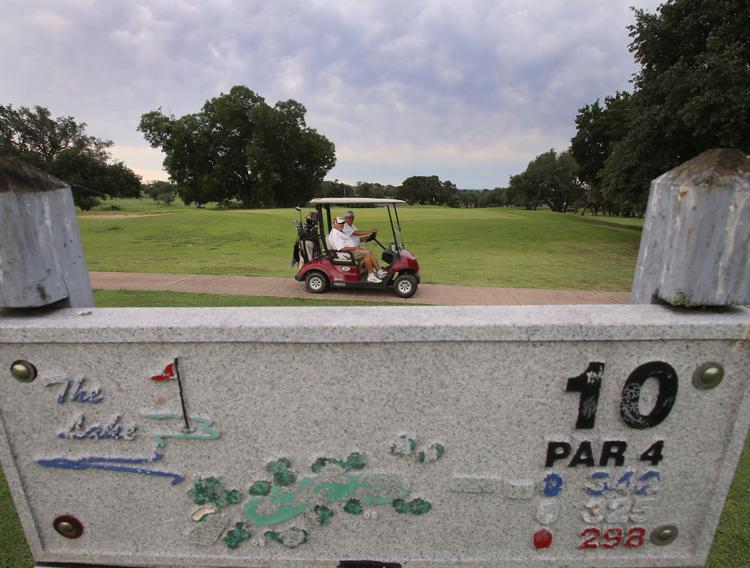 The National Weather Service reported late Monday that including the moisture that fell during the morning, Waco's rainfall total for May already stands at 5.21 inches, well above the 3.43-inch average for the month.
The May total was 5.53 inches, above the 4.3-inch norm.
"We've gone from drought last year to flood this year. We are way behind," said Jason Peavy, a custom homebuilder and president of the Heart of Texas Builders Association, reached by phone Monday. "The situation snowballs because you have different stages of construction. You have the foundation guy, the plumbers, they all have to wait their turn in the process. Months are being added to the completion times, and that costs money. You receive financing to build a certain number of homes in a certain amount of time, and that changes, plus you can't move on to other projects."
Peavy said most builders are reluctant to pass along these costs to buyers who have committed to purchasing a home at an agreed-upon price.
"It's all part of the cost of doing business," Peavy said.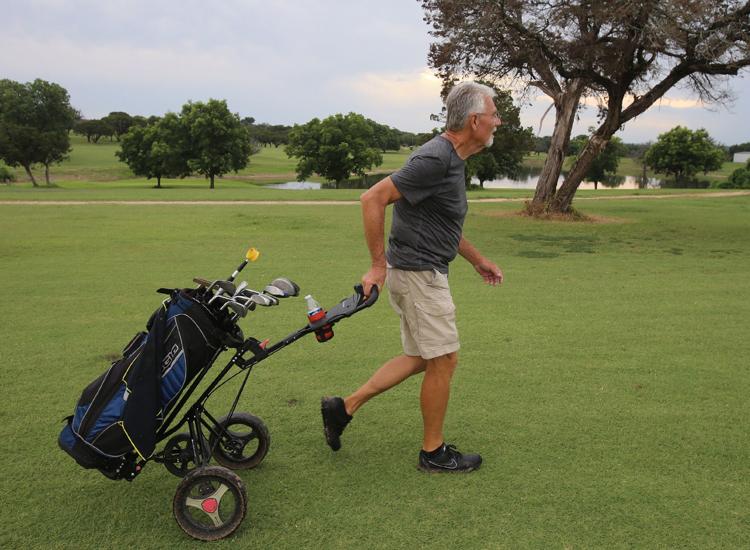 Billy Nightingale, who assists with maintaining Lake Waco Golf Club on Flat Rock Road, said the frequent rains have proven course savers.
A chronically malfunctioning pump has reduced the club's watering capacity and created almost total reliance upon lake-fed ponds.
"We're not really watering any fairways or tees," Nightingale said. "We're just keeping the greens alive. All the rain we've been getting has helped."
Houck, at Westview Nursery & Landscaping, said his water bills at the business have been running about $1,000 each of the past two months. Normally, they hover around $1,200 to $1,400.
Johnny Killough, co-owner of Bonnie's Greenhouse, said his water bill is running about 50 percent below average for this time of year.
"This time of year, we don't mind weekly showers. They definitely cut down on costs. Earlier in the spring, we were actually getting so much it was hurting," said Killough. "But we're always appreciative of the rain."