The 110-decibel blasts from train horns that regularly interrupt conversations and quiet moments downtown could be silenced by the end of next year, potentially making more sites attractive for development, according to city officials.
A $450,000 feasibility study the Tax Increment Financing Zone board approved in June lays out a $1.7 million plan to improve downtown railroad crossings to create a "quiet zone" where trains are prohibited from blowing horns except in emergency situations.
To meet quiet-zone safety requirements, the study calls for improved signage and striping, crossing gates at the Second Street and Third Street approaches, widened railroad crossings and improved crosswalks.
New traffic-control barriers would prevent cars from illegally driving through or around crossing gates, and a road that parallels the tracks would be converted to one-way traffic.
The quiet zone would stretch from Peach Street in East Waco to 13th Street, and City of Waco traffic engineer Eric Gallt said he found nine vacant areas in the zone where businesses could soon locate.
"We really do believe this quiet zone will be an economic development initiative," Gallt said.
At least one hotel developer has declined to buy land because of the horns, he said.
Gallt presented findings from the feasibility study to the TIF board Thursday. The board uses an allotment of property taxes generated from downtown properties to pay for improvements and incentivize development. The Waco City Council has final say on TIF board recommendations.
The quiet-zone plan would also require converting Jackson Avenue, which parallels the tracks, to a one-way street moving west from University Parks Drive to 13th Street.
The next steps in the process would include design and construction agreements with the Federal Railroad Commission, which sets standards for quiet zones. Construction would start next year and be done by that December.
"We're actually moving through this process very, very quickly," Gallt said. "They can take five to 10 years to get through a process. If we keep moving forward, we're going to get through this in two to 2 ½ years, which is light speed."
Currently, the trains moving downtown sound their horns almost continuously to comply with federal standards mandating horn blasts just before every street-level crossing.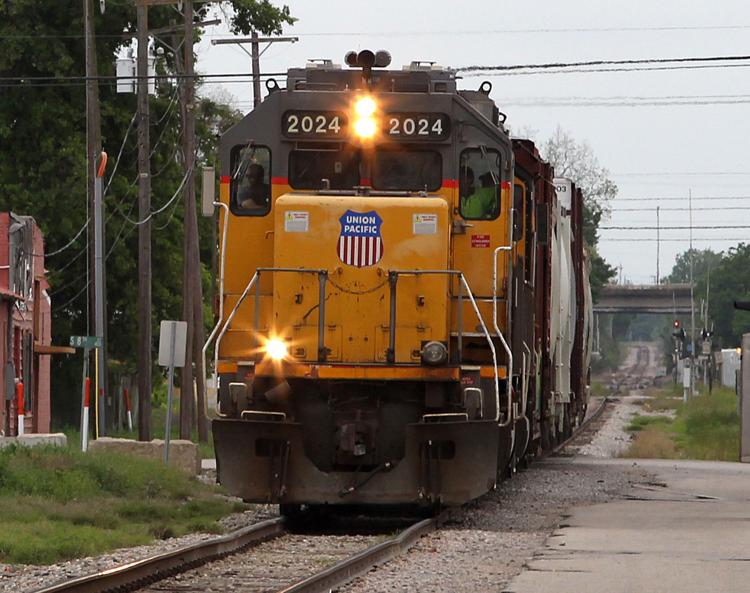 Jack McKinney, president and CEO of the Dr Pepper Museum, has firsthand knowledge of the noise from the railroad some 30 feet away from his office.
"Having conversations in my office would certainly be easier," McKinney said. "We wouldn't have to pause three to four times a day as the trains go by."
He said he has seen people get out of their vehicles to lift the gate and some who drive around the gate.
"Just in the last three or four years, I saw a truck just plow through and knock the arm off completely," McKinney said.
Other downtown workers, including Floyd Colley at Welhous Bikes on Sixth Street, said the train is disorienting every now and then.
"I wouldn't be opposed to (the quiet zone) because the thing does make a lot of noise, and in the middle of the night people don't always like it," McKinney said. "But it's certainly got to be correctly done."