With a crane and a cutting torch, crews removed the 25th Street Theatre sign Thursday morning in one piece from its longtime North Waco perch. And on the ground, memories flooded back.
"I saw 'Old Yeller' in that building," said Kit Brown, 61, who stopped nearby at Bertha's Bakery & Restaurant Thursday morning and watched the sign lowered. "I couldn't even tell you how old I was, but I lived in Galveston so when I came up to see my cousin, who lived right down the road, we just walked to the theater."
Patrons of the bakery stood outside and watched crews with A-1 Banner & Sign, Jackson Sign & Lighting and Wales Crane & Rigging remove the sign. Manuel Chavez, the son of the owner of Bertha's, said his mother remembered when the building was renovated into a dance hall before it closed for good in 1992.
"My mom has owned this restaurant for 20-plus years, so she's been in front of this theater for her entire business," Chavez said. "We drive by every day, so it's kind of sad, because this is home.
"At the same time, we know it needed to come down for the construction of the new fire station."
The sign will be placed in storage for up to three years as the city demolishes the theater and builds Waco Fire Station No. 6 in its place. Fire Chief Bobby Tatum has mentioned the possibility of somehow incorporating the sign in the new $5.1 million fire station that will take the place of the 74-year-old movie house at 1006 N. 25th St. He said Thursday that the building has not yet been designed, and there are no firm plans yet for the sign.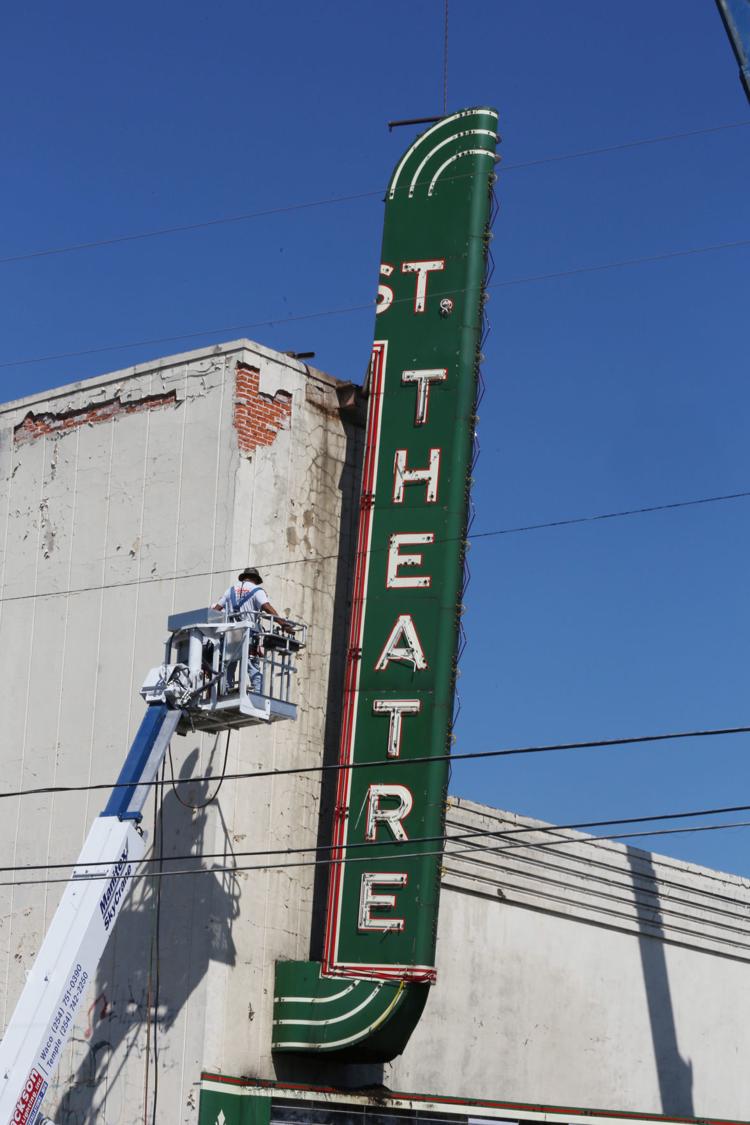 A groundbreaking is planned in August for the 12-month construction project.
Opened in 1945 with 780 seats, the theater featured air conditioning, a wide screen and murals inside. It closed in 1982, bowing to multiscreen theaters, before becoming a nightclub for several years.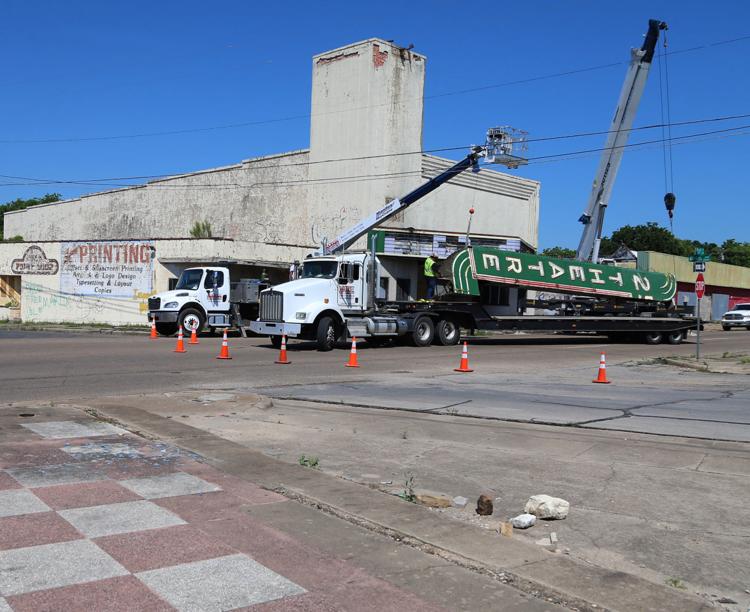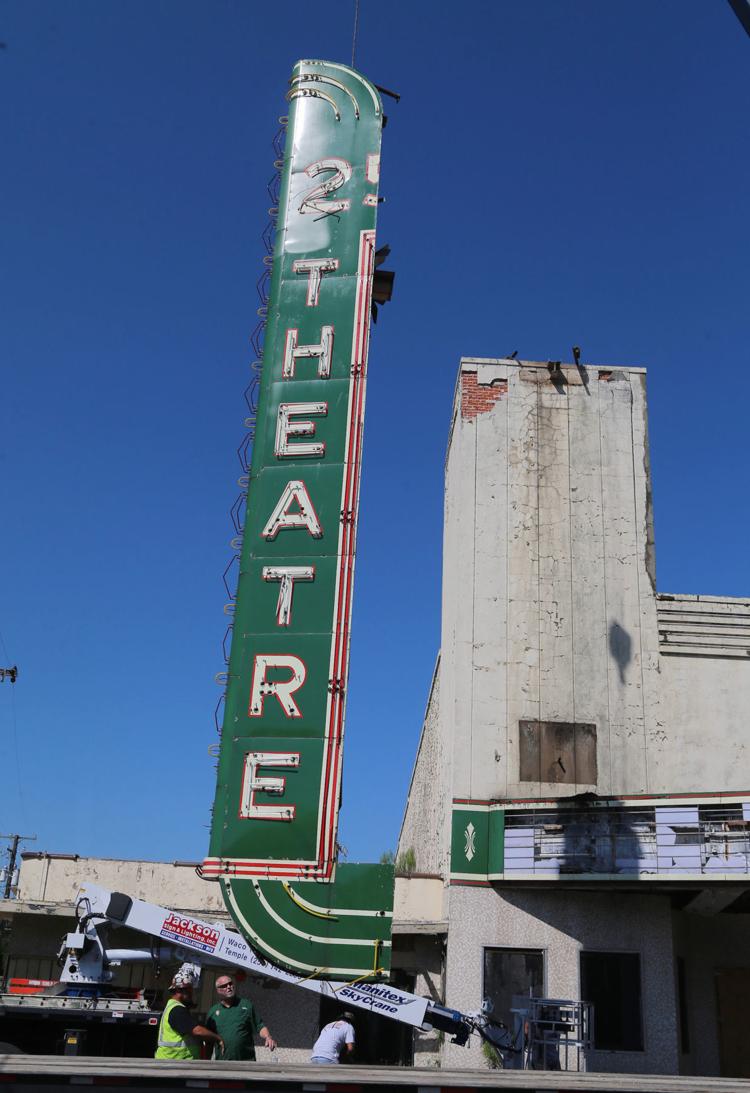 It closed in 1992 and fell into disrepair before the city tagged it as unsafe in 2001. Ownership disputes hampered redevelopment interests, until the city bought the property for $88,000 last year.
"My dad has photos out in front of it when it was a movie theater in the 1980s," Isreal Castro said. "I remember when I was younger when there was a pool hall next to it, then the theater was a dance hall."
Recent rains and winds prompted the city to deem the sign a potential safety concerns, forcing the city to remove the sign Thursday.
Chavez spoke with several customers before the sign was lowered onto a flatbed trailer around noon. He said although the sign is gone, future plans for the fire station are exciting.
"To me, I think the community is going to be safer now," he said. "With the fire station being around, I think it's going to be better around here."
---
Waco Fire Station No. 5 crews will soon be back in a home base of their own, and its Bagby A…
City of Waco officials have dropped efforts to save the former 25th Street Theatre building …
Weather-beaten and rusted, the towering 25th Street Theatre sign has become a hazard to itse…