The leadership transition in the District 2 Waco City Council seat will be quiet this spring as Hector Sabido takes the role from Alice Rodriguez, who held the seat for 24 of the last 28 years.
Rodriguez's decision to not seek re-election opened the door for Sabido, 38, who said he will advocate for neighborhoods and businesses of the South Waco district that includes Baylor University, part of downtown and most of La Salle Avenue. He is the only candidate for the seat and will be sworn into the position in May.
"I've always had that desire and passion to serve my community," Sabido said.
He and his wife, Ilda, have two children, ages 4 and 1.
He is the general sales manager of Prophecy Media Group LLC, which oversees several area radio stations. His media sales career, which included a stint at the Tribune-Herald, started after he earned his bachelor's degree from Baylor University in 2002.
He is also board chairman of the nonprofit Inspiracion, which serves families and children affected by poverty in Waco Independent School District. He also serves on the board of the Waco Hispanic Museum and is an advocate for Calle Dos and La Pila, a former downtown Mexican-American neighborhood and fountain with historical roots.
With Magnolia Market at the Silos and the site of the forthcoming Brazos Promenade, the district's economic drivers are set for tourism and local attractions. Recent discussions about the proposed La Salle Corridor District could lead to regulations meant to position the 2.6-mile thoroughfare as a tourism site with its own brand of culture.
As a member of the city's Plan Commission, Sabido has watched talks about La Salle play out. Last month, the commission opted to delay a vote on the regulations after some shop owners said they were unaware of the plan that would encourage tourist-friendly businesses and pedestrian infrastructure and slowly phase out many existing industrial enterprises.
Sabido said he supports the plan but wants to ensure it is enacted with the blessing of those who have shown skepticism. The commission will discuss the proposal Tuesday and receive a recap of a Feb. 13 meeting of property owners that was facilitated by the city-aligned nonprofit City Center Waco.
"I think once we get those questions answered and once we put their mind at ease, it'll be an easier transition for them," Sabido said.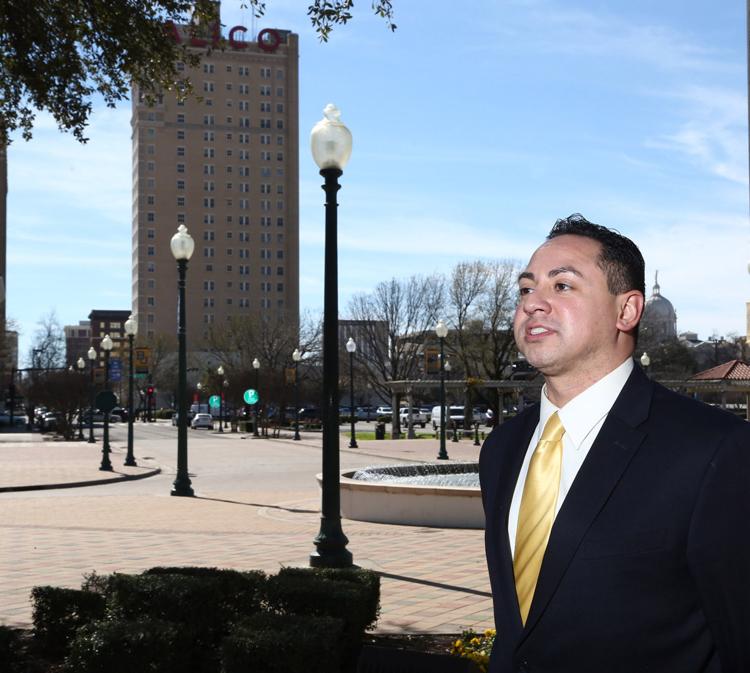 The Plan Commission also reviews short-term rental requests. As Waco's tourism market grows, so has the number of people looking to rent portions of their properties on sites including Airbnb, VRBO and Homeaway. Under tight city regulations, applicants must convince the city planning and zoning department, the Plan Commission and the city council they will operate their short-term rentals within the guidelines of the ordinance and that their neighbors are OK with the idea before receiving a special permit.
From the council level, Sabido said he will take Rodriguez's approach to the issue, which is to mainly cater to neighbors if they oppose a short-term rental. Sabido said the philosophy is tied to his broader goal of encouraging home ownership in the area.
"Obviously when someone lives in a district, they put more effort into taking care of it and wanting to be a part of it and wanting to be a part of a solution, not the problem," he said.
Sabido said he will fight for more affordable housing and equitable development in the district and for an inclusive playground the city is looking to build for children of all abilities.
A portion of the former Floyd Casey Stadium site in District 2 has been identified as a possible spot for the playground. Another site on North University Parks Drive just outside the district is also an option.
Jeremy Vickers, Baylor's associate vice president for external affairs who serves with Sabido on the Inspiracion board, said Sabido will prove to be an asset on the city council.
"Having observed Hector work both as a community partner and an advocate for education, I think he's going to bring passion and visionary leadership," Vickers said.
He said Baylor and city leadership have an important relationship as both entities grow.
"The alignment is important because of the rising tide," Vickers said. "If Baylor grows and is successful, so is the city, but even more so as the city grows and advances. What it allows is for Hector to engage with leadership of Baylor and carry a voice, as a part of the community voice, that he carries to the council and to think about things that affect both his direct constituent community and the institution, as they are aligned in progressive growth for the city."
Sabido will join other recent additions to the council — District 1 Councilwoman Andrea J. Barefield, who was elected last year; District 4 Councilman Dillon Meek, who was elected in 2015; and District 3 Councilman John Kinnaird, who was elected in 2012.
He said the entire council is positioned to continue Waco's growth and make it a great place for its residents.
"The reason we serve is because I'm sure we all love Waco and we want it to be the best city that it can be," Sabido said. "If we truly believe it, we'll step up and do our part. So I'm excited."