Private support from Waco donors has transformed a sculpture project marking the Cameron Park Zoo's 25th year into a major sculpture walk the Bible's Noah might appreciate.
The Waco City Council gave the green light this week to an expanded Cameron Park Sculpture Zoo project that now numbers 27 outdoor sculptures, thanks in large part to $700,316 in private funding.
The expanded plan now imagines animal sculptures not only around the approaches to the Waco zoo, but extending along University Parks Drive from Cameron Park to just outside the Vietnam Veterans Memorial at University Parks and Washington Avenue.
Arts organization Creative Waco and downtown arts space Cultivate 7twelve hosted a media event Wednesday morning to announce the project's progress and let reporters and arts supporters meet some of the donors.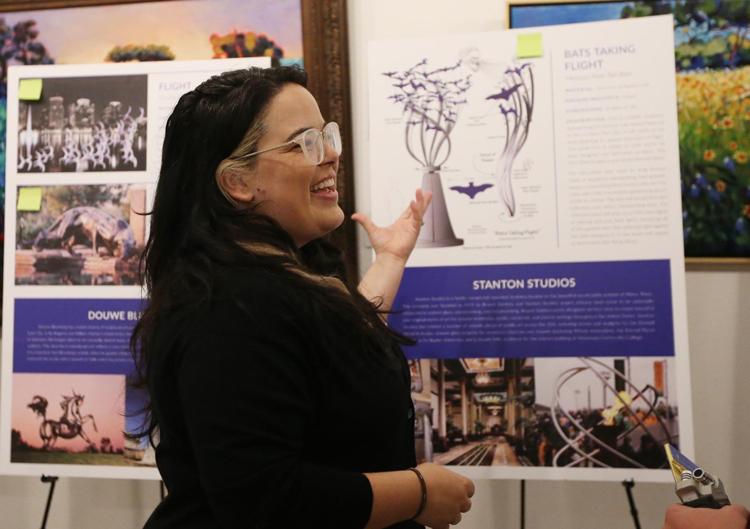 Primary among the donors are Waco businessman and arts supporter Clifton Robinson and his wife Betsy. The Robinsons' involvement and leadership took the public sculpture project to a new level, Creative Waco executive director Fiona Bond said.
"(The project expansion) has been totally unexpected. When we started, we were thinking of $150,000 for five, six or seven sculptures. … That night, $500,000 was pledged, and there's $700,000 pledged now. That tells me there's an appetite for art in this town," Bond said.
The Sculpture Zoo news comes two weeks after the Art Center of Waco announced its intent to move to a downtown Waco site, with some $300,000 in donor contributions covering half the building's purchase price.
The project backing continues Clifton Robinson's long interest in public sculpture, and Betsy Robinson, one of Martin Museum of Art's Art Angels, also is a longtime backer of Waco arts. He provided funds for Robert Summers' bronze sculptures of Texas Rangers at the Texas Ranger Hall of Fame and Museum. Most notably, the Robinsons provided $1.25 million for "Branding the Brazos," a tribute to Waco's Chisholm Trail history that features three larger-than-life trail drivers and a herd of 25 Longhorn cattle moving toward the Waco Suspension Bridge.
That collection of Robert Summers bronzes is the largest sculpture grouping in Waco, and the initial scale of the Cameron Park Sculpture Zoo prompted Robinson to push for more.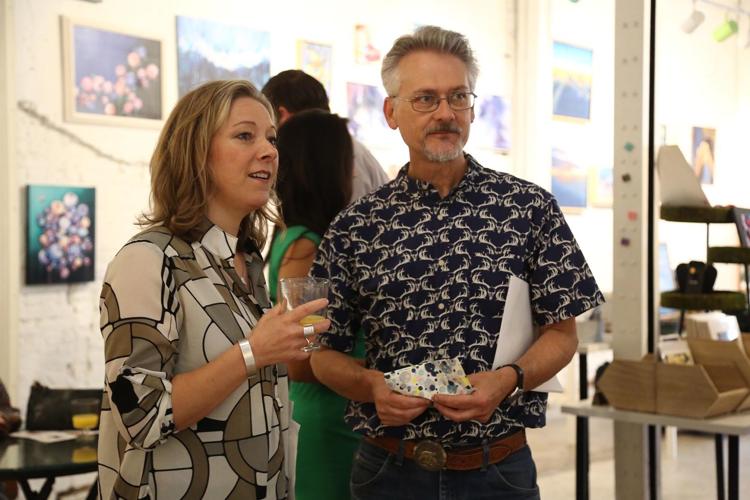 A call for artists' proposals caught the attention of more than two dozen artists not only across Texas, but the United States, Australia and Canada. The price estimates, however, meant the Robinsons' initial planned donation would not go as far as he wanted, covering only five to seven sculptures.
"Seven (sculptures) would not make an impression, so I decided to double down and match half the cost for others who wanted to donate," Robinson said. "People jumped on it."
The Robinsons hosted a cocktail party for prospective donors at their home earlier this spring, and its success — $500,000 in pledges from more than two dozen donors — put the sculpture project on steroids and led to full funding of the 27 proposed sculptures.
With all 27 funded, project organizers expanded the footprint from around the zoo to along a stretch of University Parks Drive flanking the Brazos River. It also meant a change in perception from art work meant to complement the Cameron Park Zoo to a sculpture walk that could prove a tourist magnet on its own.
The animals represented in the Sculpture Zoo, all with living counterparts in the zoo, include lions, bears, giraffes, elephants, foxes, birds, reptiles, orangutans, tigers and deer. Sculpture commissions went to 14 artists.
For donor Liz Mitchell, the choice was easy: Arizona artist Trevor O'Tool's "Wise Elephant," a large bronze elephant sitting thoughtfully on a park bench. For Mitchell, a painter and mother of two young children, it was love at first sight, even if she had to convince her husband Brian, president of Mitchell Construction Company, on her selection.
"This is something that children will be immediately drawn to. … Hands down, it was my favorite," she said.
The Mitchells take their children, 3-year-old Dot and 1-year-old Marz, to the zoo every week, and the sculpture hit a sweet spot of art, animals and humor for her, Mitchell said.
"(Brian) has given me the best love letter," she said.
Mitchell's artist side sees the big role projects like the Sculpture Zoo can play in connecting people with art.
For Waco artist and Baylor University associate professor Robbie Barber, whose proposal of a steel frame giraffe standing 18-feet tall was funded in the Sculpture Zoo project, the commission represents a change of pace from the Southern-flavored, found-object art representing his personal vision.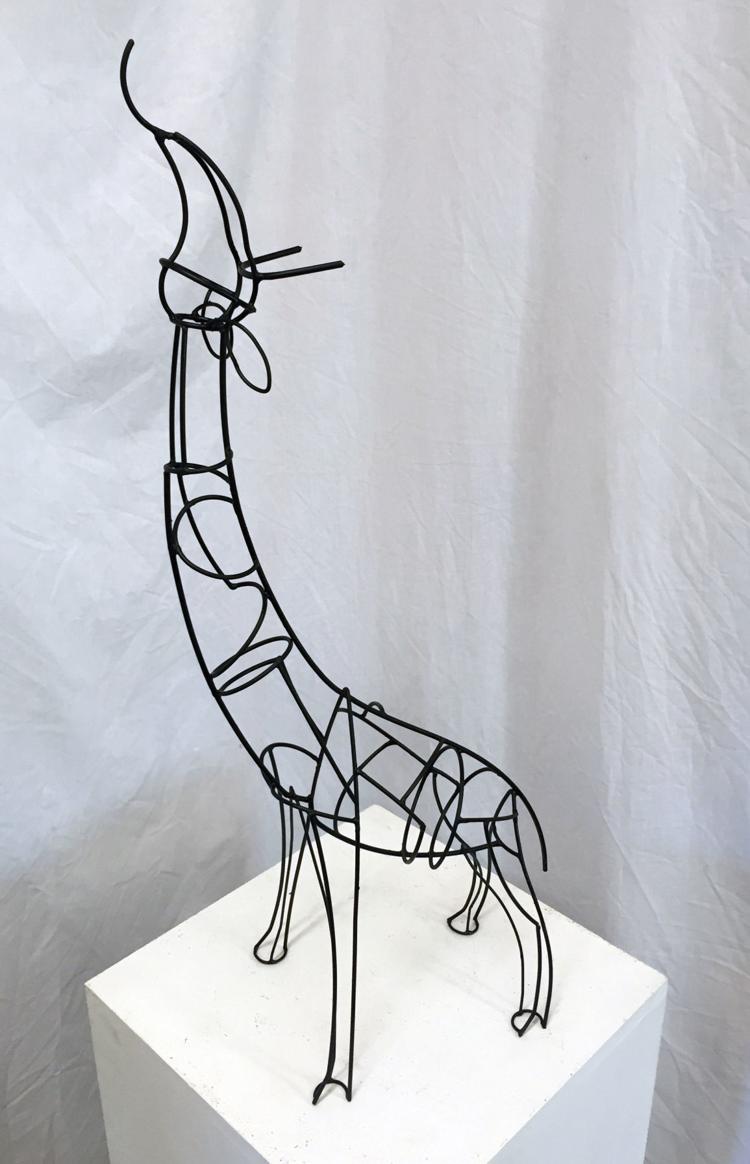 That type of change is part of an artist's life and one that represents a life lesson he can share with his students, Barber said.
"All artists have to figure out how to balance one's artistic vision and a client's wishes," he said.
With a client now underwriting him, Barber finds himself mentally tackling the problem of how to build and assemble a towering steel giraffe.
The growth in the Sculpture Zoo has Robinson closer to his grand vision of connected walks that link outdoor sculptures at Baylor University, McLane Stadium, Indian Spring Park and both sides of the Brazos River.
He thinks there is room to add even more to the project.
"When we got to 27, I was amazed, but now my goal is 30," Robinson said.
The Robinsons will be donating $320,000 to fund seven sculptures, he said.
Would he like a sculpture of himself one day? The 80-year-old Waco businessman demurred an answer on the record, but there was a story circulating at the meeting Wednesday morning that one of the trail drivers in the "Branding the Brazos" group happens to look like a young Clifton Robinson.
With funding in hand, work on the Sculpture Zoo will start in earnest with Barbara Allinbloom, formerly with the Helen Marie Taylor Museum of Waco History, as project manager. The city has approved $39,000 from the Parks and Recreation budget for sculpture foundations, and a committee of city staffers and project personnel will decide on sculpture placement. The first sculptures are expected to be installed by late October, Bond said.
Barber, a past adviser for the 2004 Waco National Outdoor Sculpture Invitational, said the scale, artistic variety and number of players involved will make the Waco zoo sculpture project one to watch.
"This will be an interesting ride," Barber said.