The Waco Police Department carried out a focused enforcement effort at the Trendwood Apartments in East Waco last week, responding to a high call volume there and complaints from residents in the complex and the surrounding neighborhood.
From January 1 to July 15, Waco police received almost 300 calls for service at Trendwood, 1700 Dallas Circle, including 21 calls related to assault offenses, according to police records.
"What we know is that often times criminal behavior is brought into this area from nonresidents," Waco police Sgt. W. Patrick Swanton said in a press release on the operation. "Our officers will continue to make the safety and peaceful living for our citizens a priority. This type of partnership between law enforcement and the community is what our city is all about."
During the operation Thursday, which involved several of the department's units, officers filed charges related to the following:
1 recovered firearm that was stolen out of Waco
1 count of Possession of firearm by a felon
1 warrant for possession of firearm by felon
1 theft of a firearm
1 deadly conduct
3 criminal trespass
1 wanted by outside agency for possession of marijuana
1 possession of controlled substance
1 public intoxication
1 Class B misdemeanor theft warrant
10 local Class C warrants
Officers also issued eight criminal trespass warnings to nonresidents barring them from returning to Trendwood.
In February, Kennedy Wayne Hardway was arrested after a shooting that at Trendwood during an argument with a woman. At least one shot was fired that entered a room where a 10-month-old baby was sleeping. The baby was not injured.
In late May, Waco police investigated a shooting at Oscar Duconge Park they believe was related to a confrontation that started at Trendwood, which is five blocks away. No injuries were reported, and no arrests were made.
About two weeks ago, police arrested Monique Ann Baylock, 26, of Waco, at Trendwood, after they say she used a broken pair of scissors to stab another woman during a fight.
Trendwood assistant property manager Mary Sanchez said new management took control of the property about a year ago and is committed to reducing unsafe behavior in and around the complex.
"We have informed our residents that we are working hard and diligently as we can to ensure their safety," Sanchez said. "We are trying to take the necessary measures to complete that task."
Sanchez said Trendwood does not deserve a reputation of being a "bad place to live," but a lot of outside activity seems to affect tenants. She said management has posted notices to residents to not allow illegal activity or suspicious individuals around their homes and to report anything to management that raises concerns.
Trendwood participated in the city's Crime Free Housing Program for several years, until it was suspended from the program in 2017, said Waco police Sgt. Jared Wallace, the Crime Free Housing Program coordinator.
"We want them back in our crime-free program and we know the reason they are having problems over there is because they are not a part of the program," Wallace said.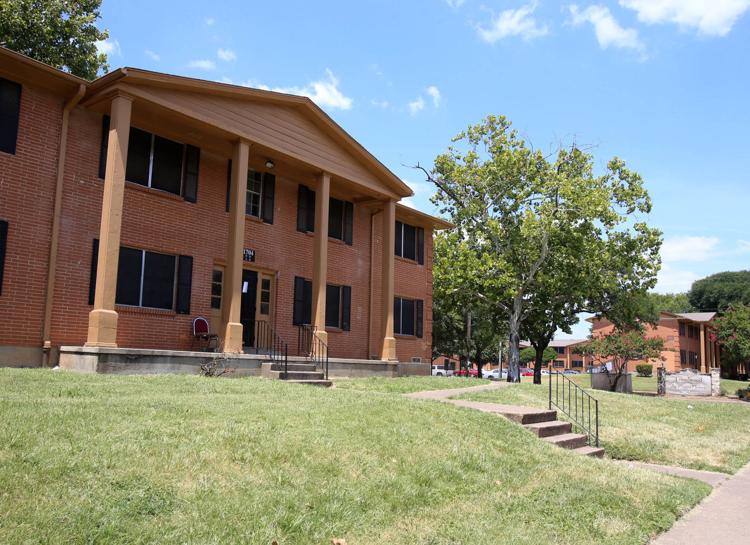 The city program includes training for property managers; specific safety measures including standards for doors, locks, security lighting and address markings; and free safety events for residents focusing on neighborhood watch concepts, according to the city website.
The Villages apartment complex, which has a slightly higher unit-count than Trendwood and also offers income-based Section-8 rental assistance, was the first complex in the city to be certified through the program, Wallace said.
"That area (around Villages) had a reputation and that was something the neighborhood was worried about," he said. "We worked and worked and we established a relationship with the owners and management at the Villages and the tenants to turn that around. To our surprise, they were the first program certified to meet all of our standards, and this was a significant program for us."
Wallace said the Villages still generates a large call volume, a total of 218 calls for service from Jan. 1 to July 15, but the numbers are significantly lower than the years before the crime-free housing program started.
"We honestly believe if we can build the relationship back with Trendwood, we could reduce some of the issues that Trendwood and police are consistently dealing with," Wallace said.
Sanchez, the assistant property manager at Trendwood, said the partnership with the police department would "be exceptionally beneficial."
"We need our residents to help to enforce that as well," she said. "We do what we can and this is why the crime-free program would be exceptional. We are working very, very hard to get Trendwood back to where it needs to be."
District 1 Councilwoman Andrea Barefield said Waco police met with council members before the enforcement operation at Trendwood on Thursday. Residents in the area have complained about safety, though concerns have not only been specific to Trendwod, Barefield said.
"Your home is your home and a place where you should feel safe, but sometimes it's in an area that is sometimes heavily laden with crime and it is not where you want to be," she said. "When we meet with neighborhood associations, we talk about some of the tools we can get in neighborhoods to help."
A strong community partnership with police is one of those tools, Barefield said. Regardless of the approach, restoring a sense of safety to a neighborhood requires a sustained effort from residents and officials alike, she said.
"We have to be relentless in monitoring our neighborhood, because one bust or one operation isn't going to make this go away," she said.