A steel shipping container being converted into a housing unit at the intersection of North 11th Street and Colcord Avenue is the first project of its kind in Waco, but not without discussion among neighbors.
As society continues to embrace shipping containers for residential and commercial uses and local officials craft regulations for them, project manager David Hochhaus said the container will be available as a rental property for about $700 a month.
Up to two people could live in the 300-square-foot box, with a 160-square-foot deck and a yard, in about a month. Hochhaus has obtained a building permit and is awaiting city inspection on electricity and roofing before proceeding to install insulation.
Sammy Smith, a leader of the Brooks Oaks Neighborhood Association, was skeptical of the project at 1410 N. 11th St. He said the container doesn't fit into the area and he called for more stabilized housing in the area, not transitional.
"What we're trying to do is home ownership," Smith said.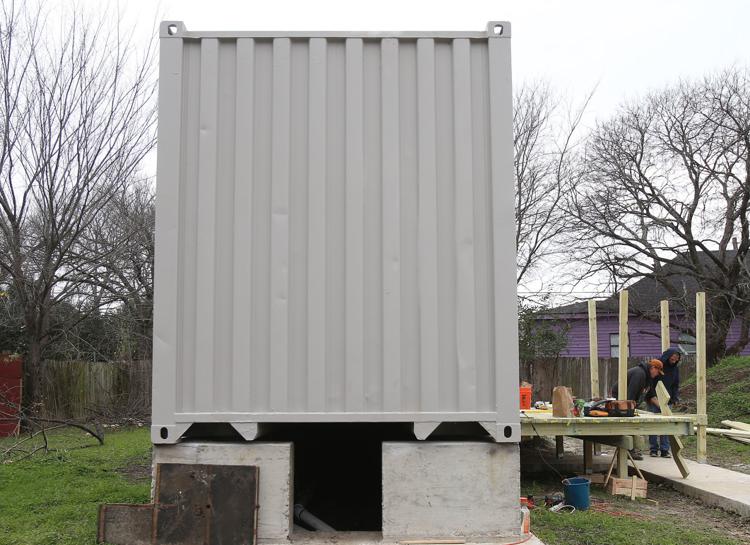 Mike Stone, executive director of the housing nonprofit Grassroots Community Development, said he shared Smith's concerns but wants to learn more about the property, including what it will look like from the outside.
"We believe that you need to have more homeowners than renters in the area because homeowners are more invested in the community," said Stone, whose nonprofit has built dozens of starter homes in North Waco. "So if you're invested in the community, you take care of the community."
Hochhaus, originally from Philadelphia, has been in Texas since 2003. After being stationed in Fort Hood, he attended McLennan Community College and has remained in the Central Texas area. He now lives in Bellmead and has 12 properties with 15 tenants in North Waco and East Waco.
"I'm focused on the folks that are making less than 20 an hour," Hochhaus said.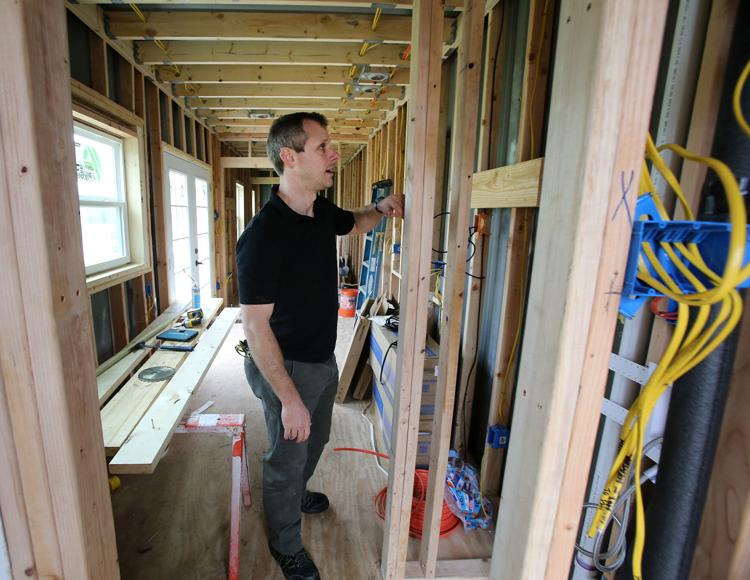 The container contains a bedroom and a walk-in closet that can double as an office nook, a bathroom with a full-sized tub, a combined living room and kitchen, and a washer and dryer. Project officials and Stone agreed that it is the first residential project of its kind in Waco.
In November, the Waco City Council agreed the city's compatibility standards on shipping containers should be updated to reflect their different potential uses. A retail development downtown called The Containery, made entirely out of containers, is expected to open in the coming months.
Both developments are grandfathered under existing rules and would be affected by new guidelines.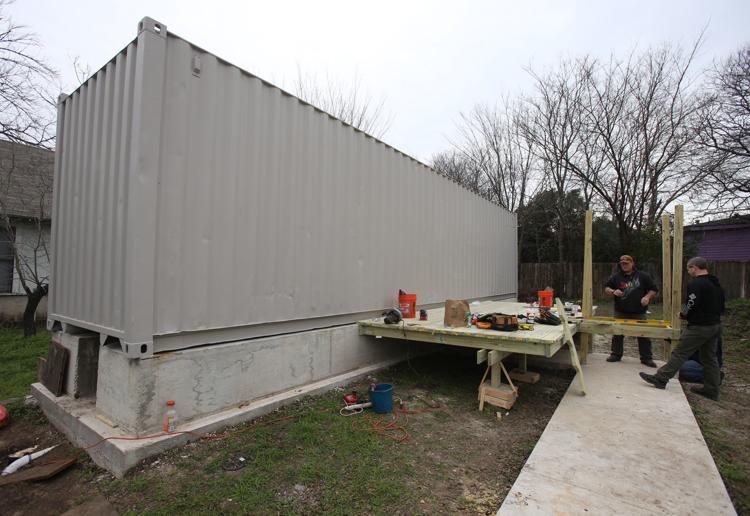 District 4 Councilman Dillon Meek, who represents the neighborhood, initiated the conversation about shipping containers late last year at City Hall after constituents questioned the Colcord Avenue project.
"While I appreciate innovative and progressive forms of development, I think it's very critical that the historical character of neighborhoods is preserved," Meek said. "And I'm hopeful that the current structure, as it sits today, has much more construction progress to be made."
City ordinances, though vague in nature, say residential developments must remain consistent with the neighborhood.
Hochhaus said he has received interest from potential renters as the inspection process continues.
"To me, good housing sells itself," Hochhaus said. "And that's really what it is. This is new construction housing. It's roughly the same size as a one-bedroom apartment, but you get a yard with it."