A hiring spree at Waco City Hall has resulted in a new crop of leaders with diverse backgrounds and new ideas.
City Manager Dale Fisseler this week announced that he hired two new assistant city managers, a parks and recreation director and a utilities director. He also promoted longtime Assistant City Manager Wiley Stem to deputy city manager.
"Waco's been really good to me, and I think I owe it to the city to make sure there's good leadership for the future," Fisseler said. "There's nothing more important in what I do than in hiring good people."
The new staffers were recruited by a third-party firm in a nationwide search and vetted by a panel of Waco department heads before Fisseler hired them.
Lisa Tyer, the new utility director, was promoted from existing city of Waco staff, as was Stem, who has worked for the city for four decades.
The new parks and recreation director, John Williams, holds the same job in Indianapolis and will be coming to a much smaller city.
"I've seen both Deidra and Cynthia handle difficult situations where they've had to stand and deliver on controversial topics," Fisseler said. "They've both done a really good job."
Fisseler said he's proud of the diversity of the new group: three are female, two are African-American and one is Hispanic. He said recruiters spread a wide net to increase the diversity of applicants, though the winners were chosen on their merits.
"We always want to have diversity in our applicants, but our policy is always to hire the most qualified person," he said. "Waco's a diverse city, and we want to have a good range of perspectives."
The new crop of city staffers is part of a larger changing of the guard since Fisseler became city manager in November 2013.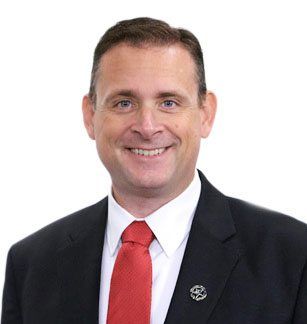 Last year, he hired Jack Harper II to replace retiring ACM George Johnson Jr. Harper had 22 years of experience in municipal government, most recently as Hillsboro's city manager. He oversees budget and finance, public safety and human resources.
Other recent hires include city engineering director Octavio Garza, library director Essy Day, and budget director Laura Chiota, all of whom replaced longtime employees.
The wave of recent retirements has left Stem, the new deputy city manager, as one of the main guardians of institutional knowledge, with decades of experience in utilities and other departments. Stem's father was city attorney, and his grandfather was a detective in the police department.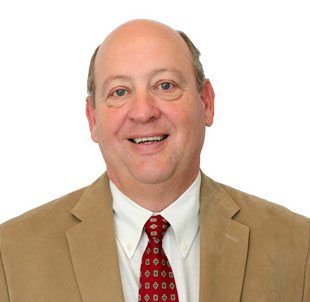 "I have known Wiley for 20 years, but I didn't realize how important he was to the organization until I got to be city manager," Fisseler said. "He's a visionary guy. He loves the city and works really hard at what he does. He's probably our most experienced manager but he works like he's just starting out."
Stem, whose salary is $162,500, will mentor the other three ACMs while continuing to directly oversee public works, facilities, solid waste and water utilities. Stem, who oversaw the city's takeover of the animal shelter two years ago, will also continue to oversee animal services.
Here's a quick look at the newest hires:
Cynthia Garcia
New job: Assistant city manager, overseeing conventions and tourism, housing, economic development, inspection and code enforcement, planning and aviation.
Education: University of Texas, 1990, law degree from Baylor Law School, 1994.
Previous experience: Fort Worth city attorney's office, 1994-2007; later positions in economic development, housing and neighborhood services.
Garcia said she has wanted to live in Waco since her days at Baylor Law School and has enjoyed following Magnolia Homes' renovation projects on the "Fixer-Upper" show on HGTV. She and her husband, a veteran and security officer, will live in a renovated loft in downtown Waco.
"I really wanted to live downtown," she said. "We have two big dogs, and we don't want to have to maintain a yard. . . . I love Waco. It would be a great place to retire. It's really a beautiful town."
Garcia said she hopes to use her legal background and her experience in public-private partnerships to help guide downtown development. She will be the point person on the Waco riverfront development that's now in the evaluation phase.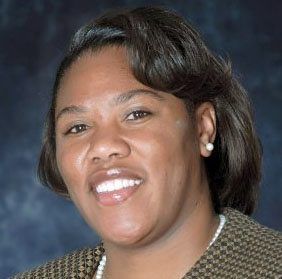 Deidra Emerson
New job: Assistant city manager over the zoo, health district, libraries, parks and recreation, Texas Ranger Museum, transit.
Education: Dillard University, 1993; master's from Texas Wesleyan University, 2000.
Previous experience: City of Fort Worth, 2006-present, assistant housing director, municipal court services director.
Emerson's father had a career as a municipal administrator, which led the family from California to Houston and then to Fort Worth, where he became parks and recreation director. Following in his footsteps was not originally her dream when she started college.
"Actually, no," she said. "His work made me think I really wanted to do something else. But the foundation of our family is public administration, service and education."
After deciding against law school and working in retail, Emerson went to work for the city of Fort Worth and found she liked the work. She worked with Fisseler when she was assistant housing director in 2006.
"It's a joy to work with him," he said. "He gives you latitude to do what you need to do but gives you focus."
She said she is impressed with Waco's progress, including the new stadium and parks.
"They are doing lots of things larger cities are doing," she said.
Emerson starts with the city of Waco on Sept. 21.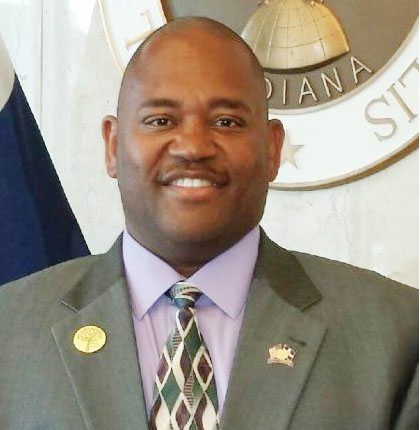 John Williams
New job: Parks and recreation director
Education: Indiana University, Bloomington, 1987; master's in public administration in 1996; five years in Army.
Previous experience: U.S. Attorney Weed and Seed grant program, Gary, Indiana 1997-2000; city of Indianapolis positions in code enforcement, solid waste, public works, parks and recreation.
Williams is parks and recreation director in a city with a population of 843,393, more than six times larger than Waco's. But he sees more opportunity here, along with a balmier climate.
Indianapolis has a "strong mayor" system, meaning that city staff have to worry about shake-ups with every election.
"The mayor decided not to run again, and mine is an appointed position, and there's no guarantee they're going to keep me on board," he said. "I've long wanted to work in a city management form of government. Waco, and the entire state of Texas, has done a great job with that form of government."
He said he's impressed with Cameron Park and the riverfront here, and he looks forward to helping develop recreational facilities with the help of volunteers, nonprofit groups and corporate contributors.
"I think it's important for the community to understand it's their park as much as the city's, and if you have skin in the game, it turns out better for you."
He recently oversaw the construction of two premier cricket fields, serving a sport that's popular among the South Asian population in Indianapolis.
As a good Hoosier, Williams played basketball in high school and continues to play league sports.
Lisa Tyer
New job: Utilities director
Education: University of Alaska, Anchorage 1994.
Previous experience: Extraco bank compliance officer; various positions in city of Waco utilities since 1997.
Tyer is in a good position as she starts her utilities director with a big slate of capital projects on the table. For the last 18 years she has been involved in financial analysis of the water and sewer system, and she helped draft the recent plan for $245 million in projects over the next decade.
Unlike her two predecessors, Tyer is not an engineer but has a background in banking and financial analysis. Fisseler said that is an asset for a job that involves hundreds of millions of dollars worth of projects.
"We have tried to keep engineers in that job, but we felt like her business background was more important," Fisseler said. "She really seems to be a good manager."
Tyer said she's already exploring new technologies to help the utilities department operate more efficiently. Among them is remote meter reading, which typically involves radio or cellphone communication between meters and the city water office.
She also hopes to create a pilot program that can help the city detect leaks, a major cause of water loss in an aging city system.
"I definitely have the backing to do things we need to do," she said. "We've completed the master plans and studied our systems. There's a lot of work to get done, and it won't get done overnight, but in the next four to five years you'll see the effects of some of these projects."